Burlingame Properties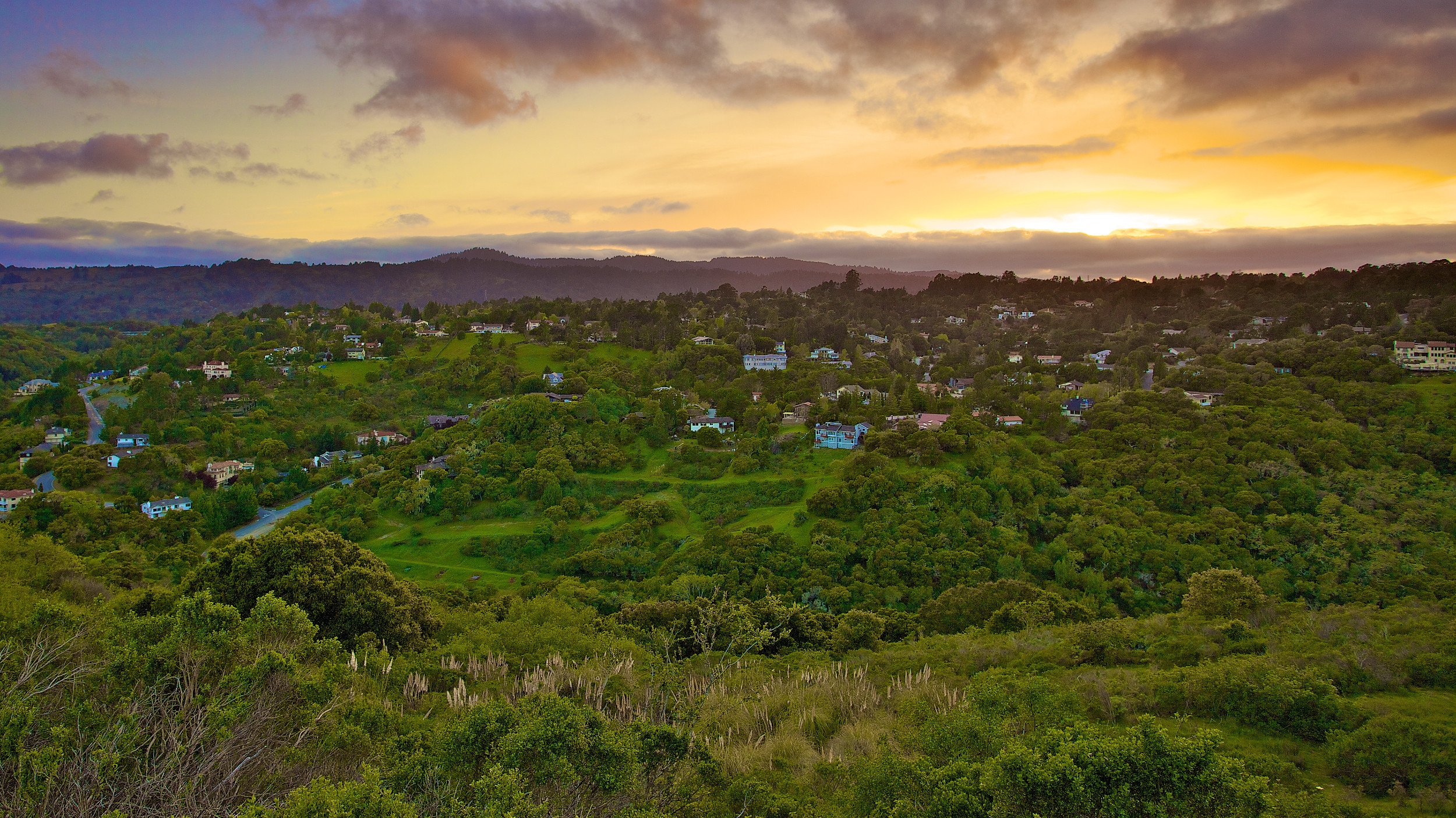 San Mateo
San Mateo has it all: a diversity of neighborhoods, great parks, easy access, a plethora of shopping, and home to many businesses and an anchor for employment on the peninsula. With a rich heritage, dating back to the turn of the century with its most famous resident being A.P. Giannini, the founder of the Bank of Italy and later Bank of America, San Mateo offers a delightful spread of activity for all. The downtown area is studded with delicious restaurants and a variety of retail stores, and also boasts a 12 screen movie theatre and one of the largest wine cellars in the country, at Draeger's Grocery Store. Shopping abounds at Hillsdale and Bridgepointe as well as the many neighborhood shopping centers.
98,391

Population

19,200

Homes

$1.65M

Median Sale Price

$1.82M

Average Sale Price
Key Points
Big-city downtown amenities with a small town residential neighborhood feel
Very diverse housing opportunities ranging from downtown condos to suburban ranches and secluded San Mateo Park mansions
Baywood schools ranked among the state's best
Unsurpassed hiking and recreation at Laurelwood Park
Easy proximity to Silicon Valley and San Francisco
Perhaps the most well known natural area is Coyote Point, a rock outcropped peninsula that juts into San Francisco Bay and home to a natural history museum, the Peninsula Humane Society, windsurfing, a private marina, and large picnic areas with uplifting vistas. Within walking distance of downtown, Central Park has something for everyone: ride the toy train, pick up a game of tennis, take a serene walk through the Japanese Garden, have a picnic while listening to Thursday evening's Jazz in the Park, or enjoy the playgrounds.
San Mateo attracts a variety of homeowners, from those seeking their first home in the upcoming neighborhoods of the Village, Parkside, or Shoreview, to those looking for more a little more space in Hillsdale or the Meadows, to larger families seeking the spaciousness offered by San Mateo Park, Baywood, and Aragon.
Data & Market Conditions
Home Data
per tax records
| | |
| --- | --- |
| Single Family Homes | 19,200 |
| 1 Bedroom Homes | 52 |
| 2 Bedroom Homes | 3,505 |
| 3 Bedroom Homes | 11,028 |
| 4 Bedroom Homes | 3,595 |
| 5+ Bedroom Homes | 1,020 |
| Condos/Townhomes | 6,315 |
| Duplex | 93 |
Price Data
Data per MLS
| | | |
| --- | --- | --- |
| Year | 2019 | 2020 |
| Number of Sales | 527 | 538 |
| Percent List Price Received | 104.7% | 103.7% |
| Median Sales Price | $1,550,000 | $1,650,000 |
| Average Sale Price | $1,673,000 | $1,821,000 |
| Lowest Sale Price | $700,000 | $830,000 |
| Highest Sale Price | $5,800,000 | $7,300,000 |
Sale Price to List Price Ratio




2020 Home Sales by Price Range




2020 Home Sales by Neighborhood



Schools & History
History
Early San Mateo was a place of large estates and boldface names familiar to anyone who's driven the town's streets. Parrott, Hayward, Borel—these were the wealthy pioneers who sowed the seeds that eventually grew into today's modern city of 100,000 residents. San Mateo was borne from their needs and later from their subdivided land, all around a stagecoach stop established in 1849 by Nicolas de Peyster on former Ohlone tribal land.
Client Stories
Hilary Salazar
Highlands, San Mateo
VP of Marketing, Planet
If you are looking to buy or sell a home on the Peninsula (particularly Burlingame and San Mateo), you will not go wrong with Raziel. He was recommended by a close friend and I couldn't have been more pleased. He helped me to quickly negotiate and purchase a home with a tough seller, and sell my home immediately afterward.

— Hilary Salazar
Joyce Chen & Wayne Hwang
Bay Meadows/Fiesta Gardens, San Mateo
Marketing | First Republic Bank
Creative Strategist | SalesForce
During our first meeting, Raziel asked thoughtful questions and took the time to walk us through his process. We respected that he set out the terms of his approach in clear, honest language.
— Joyce Chen & Wayne Hwang
Vatsal Bhardwaj & Sonam Sharma
Baywood, San Mateo
Head of Product, Oculus VR
Raziel helped us craft the offer and get it accepted. After our offer was accepted, Raziel and his team closely managed the closing process which went super smoothly. Closing a home post purchase can be stressful with multiple things to chase down but many many thanks to Raziel, he kept us calm and made it seamless for us.
— Vatsal Bhardwaj & Sonam Sharma
Alfred Escoffier
Bowie Estate, San Mateo
Museum Docent, Fine Arts Museums of San Francisco
Raziel made our home selling experience easy. He took care of not only the details you would expect a realtor to take care of, but he went the extra mile. He and his assistants "went the extra mile" on everything they did.
— Alfred Escoffier
Matt Tiffany & Vidita Chopra
Parkside, San Mateo
Postdoctoral Fellow at Stanford University
Clinical Research Coordinator at UCSF
Raziel has a formula for buying a house that we listened to and it worked for us. He's a genuinely good human being and is not in the market to solely make money. He has a clear focus on community, he is extremely familiar with the neighborhoods, and has lived in this area his whole life. No realtor can find you your perfect home, but Raziel's knowledge gives you the optimal chance at getting a house. We would pick Raziel over other realtors not only because of his high success rate, but because your relationship with him will not stop after you sign the last document.
— Matt Tiffany & Vidita Chopra
Jennifer Mark & Mark Van Looy
Laurelwood/Sugarloaf, San Mateo
Purchaser at City & County of San Francisco
Chief of Household
Working with Raziel was easy, pleasant, and simply harmonious.We only had four or five weeks to get out of our house and into a new home, so it was really, really stressful for us. Raziel took the stress out of this for us. He was our advocate from start to finish and was consistently available to support us with his expertise in buying and selling our homes.
— Jennifer Mark & Mark Van Looy
Adam & Emily Freund
San Mateo Terrace/Beresford, San Mateo
Scientist at Calico
Scientist at Stanford Medical School
When we saw a house we liked, he'd tell us straight whether it was even worth considering based on our budget. As he always reminded us, "list price doesn't matter. market price matters". Raziel didn't sugar coat the reality, and we really appreciated that. Throughout the whole process, Raziel struck the perfect balance between being friendly and professional. He was always informed, always happy to answer questions, and never made us feel rushed or unimportant. We're extremely glad we decided to work with him.
— Adam & Emily Freund