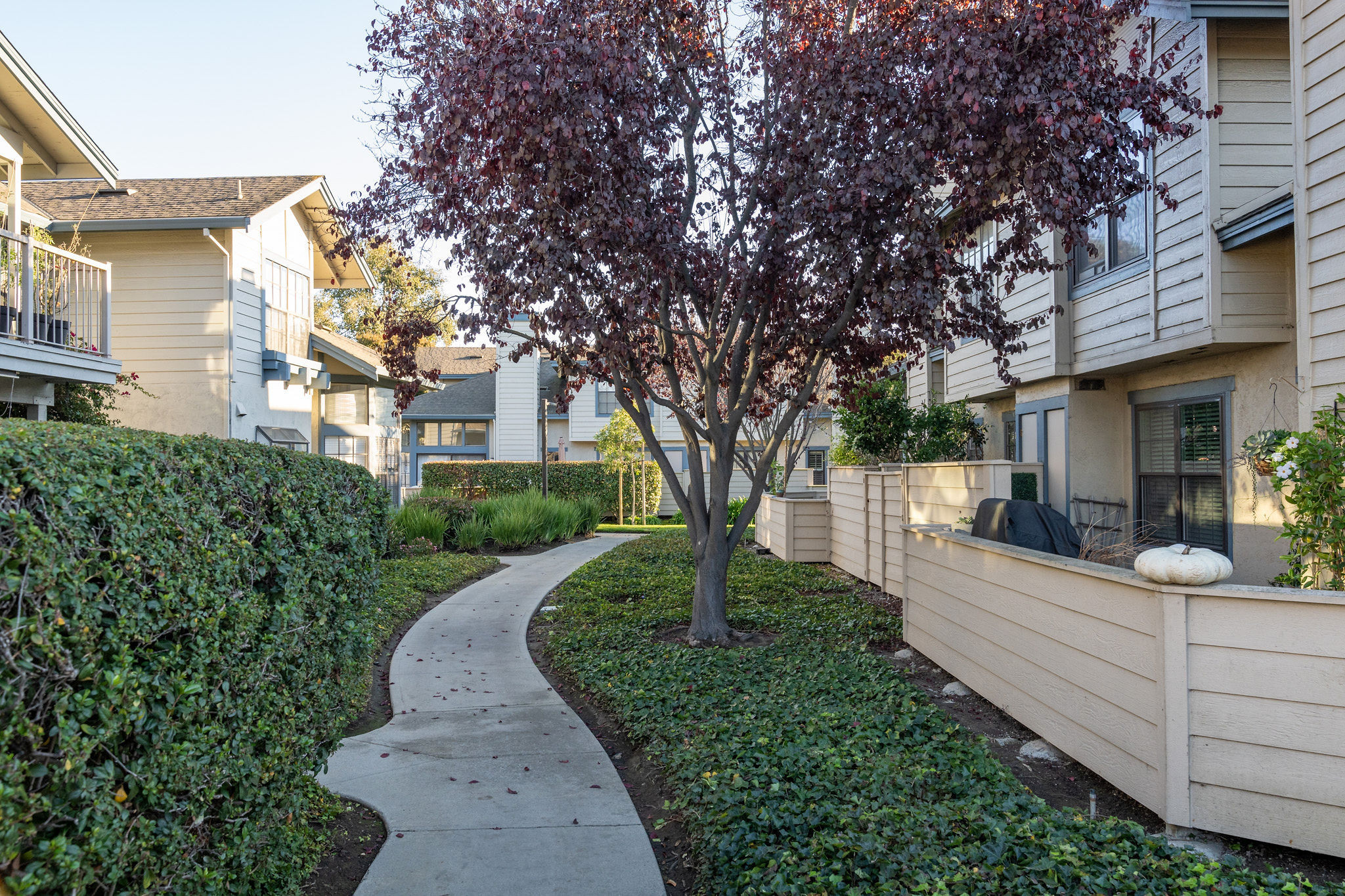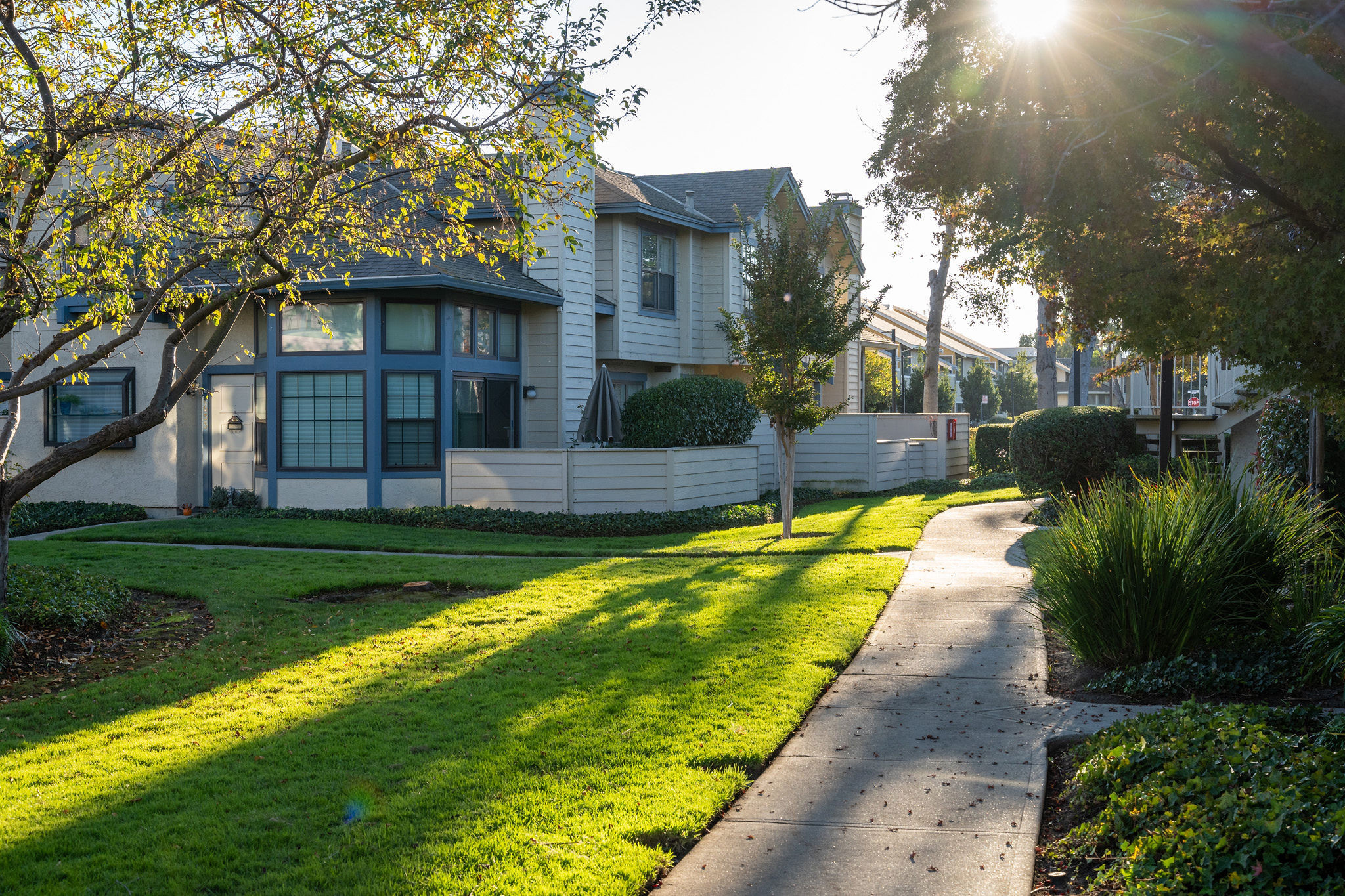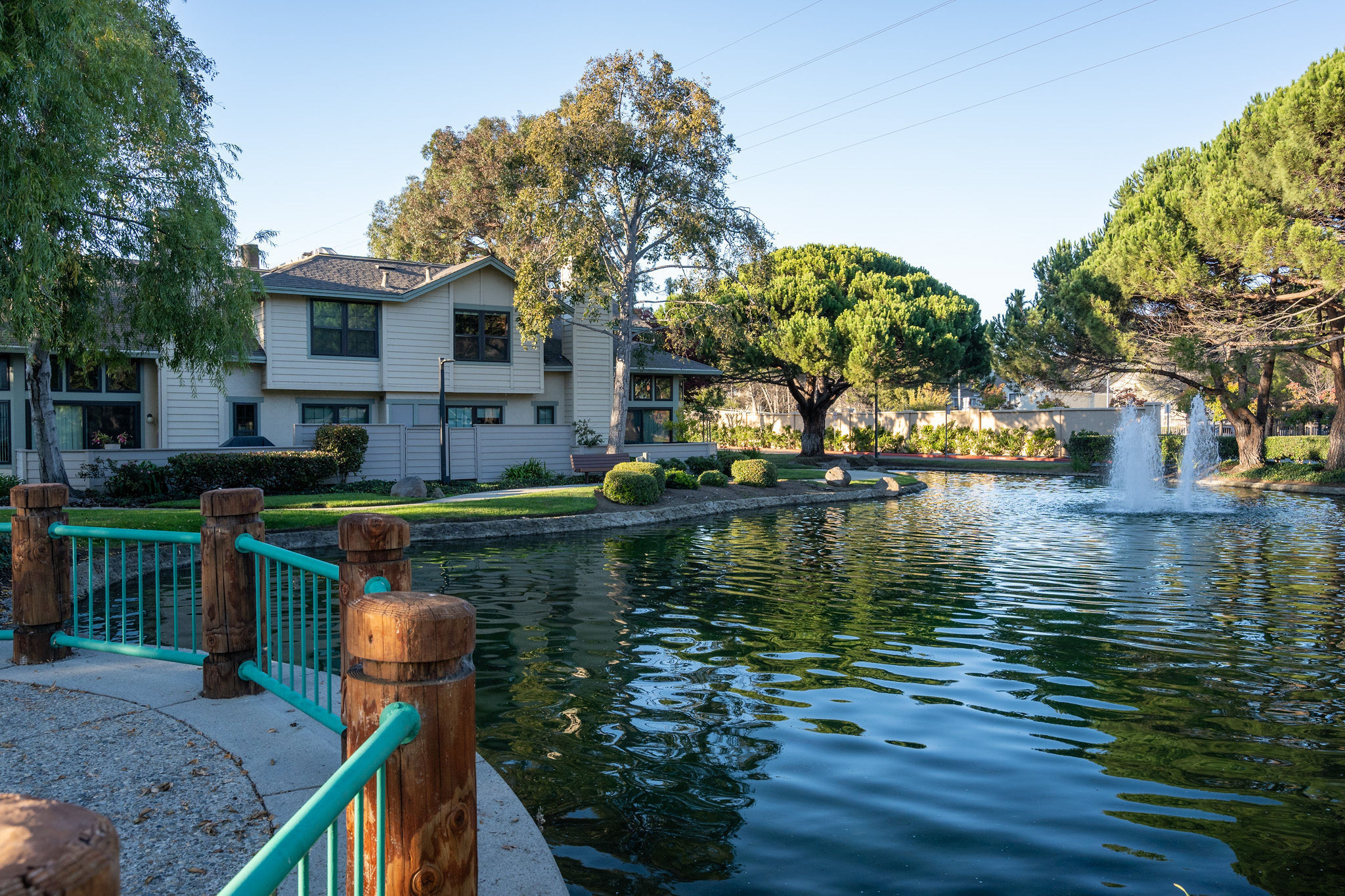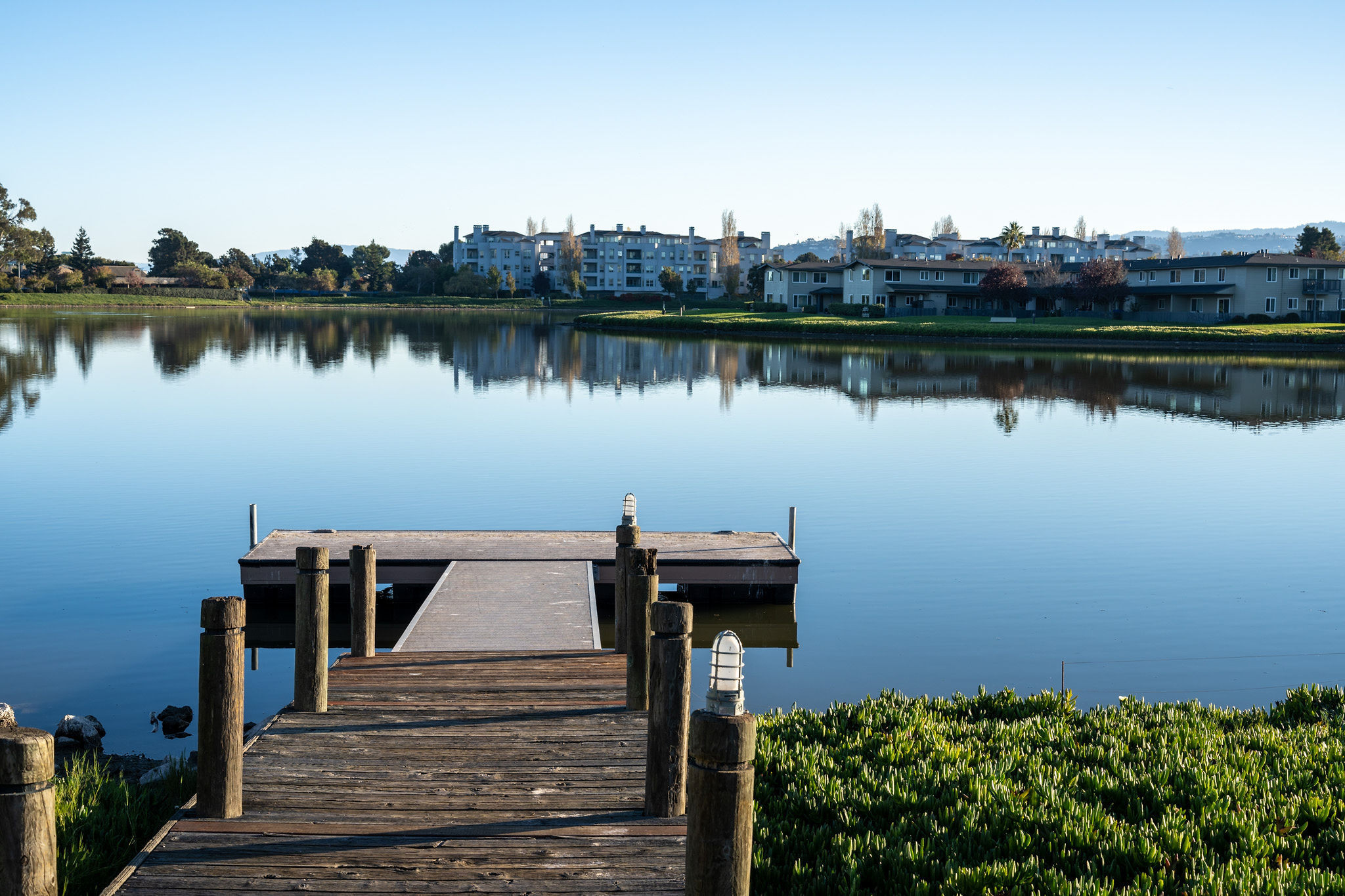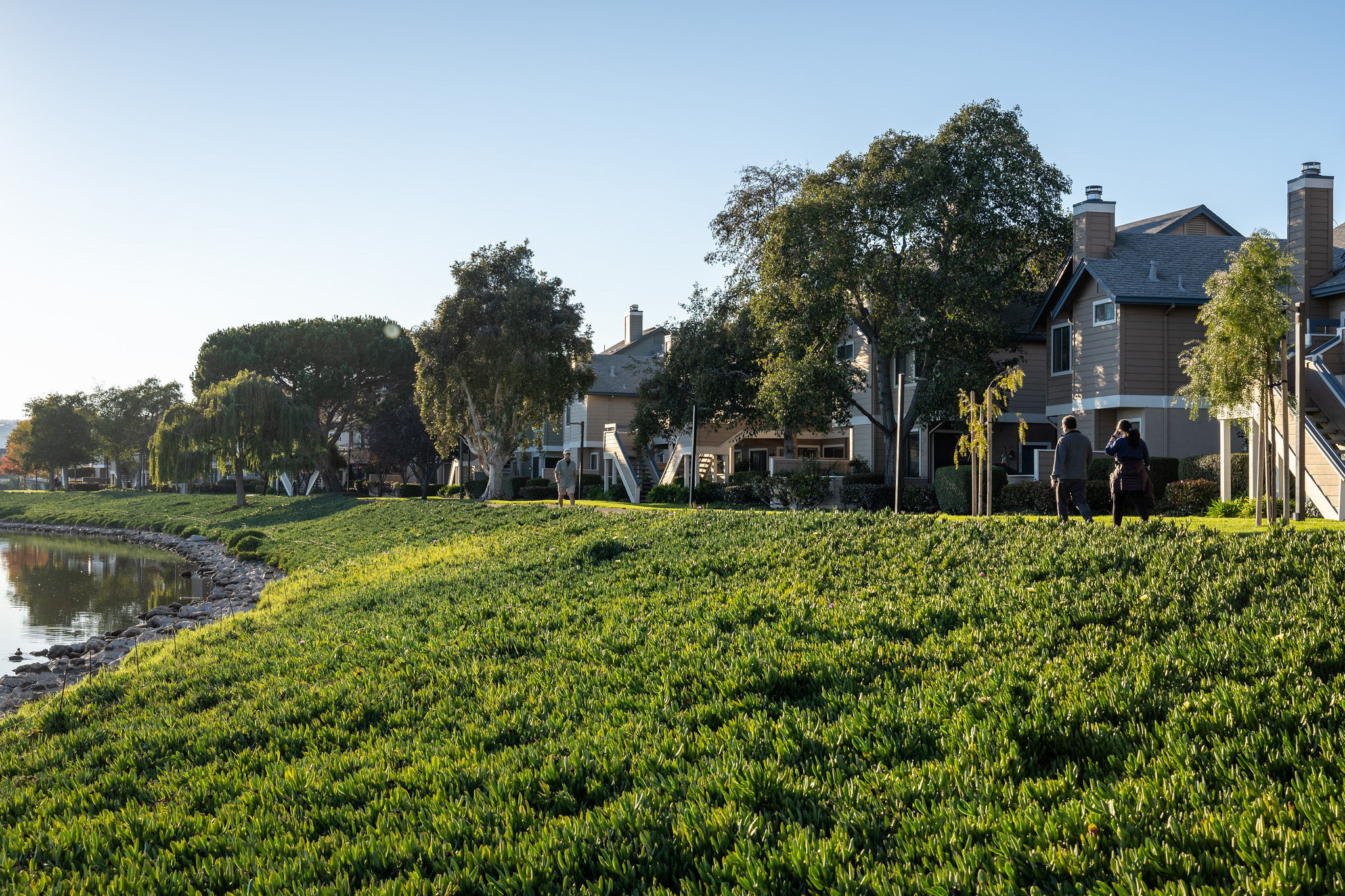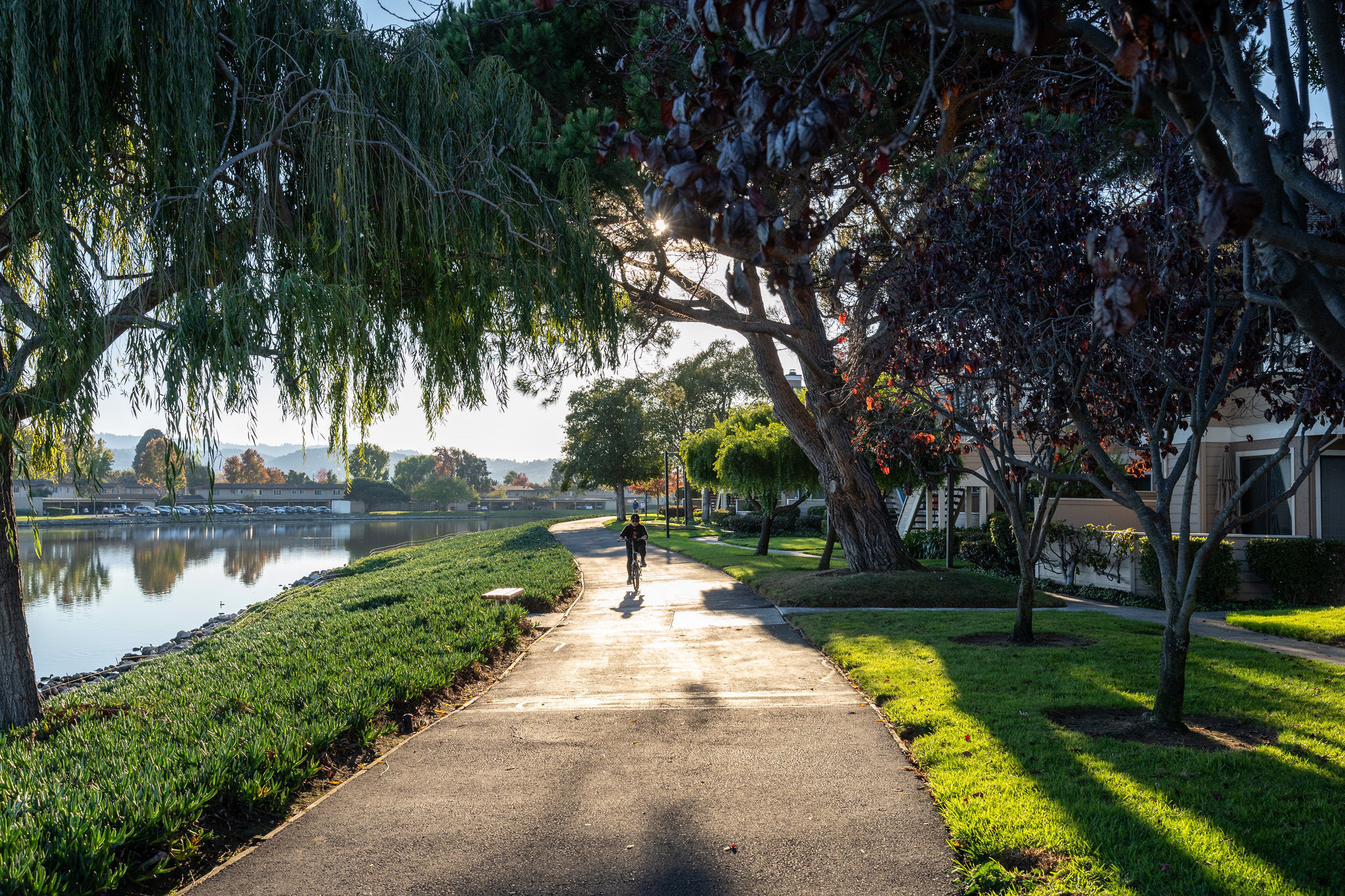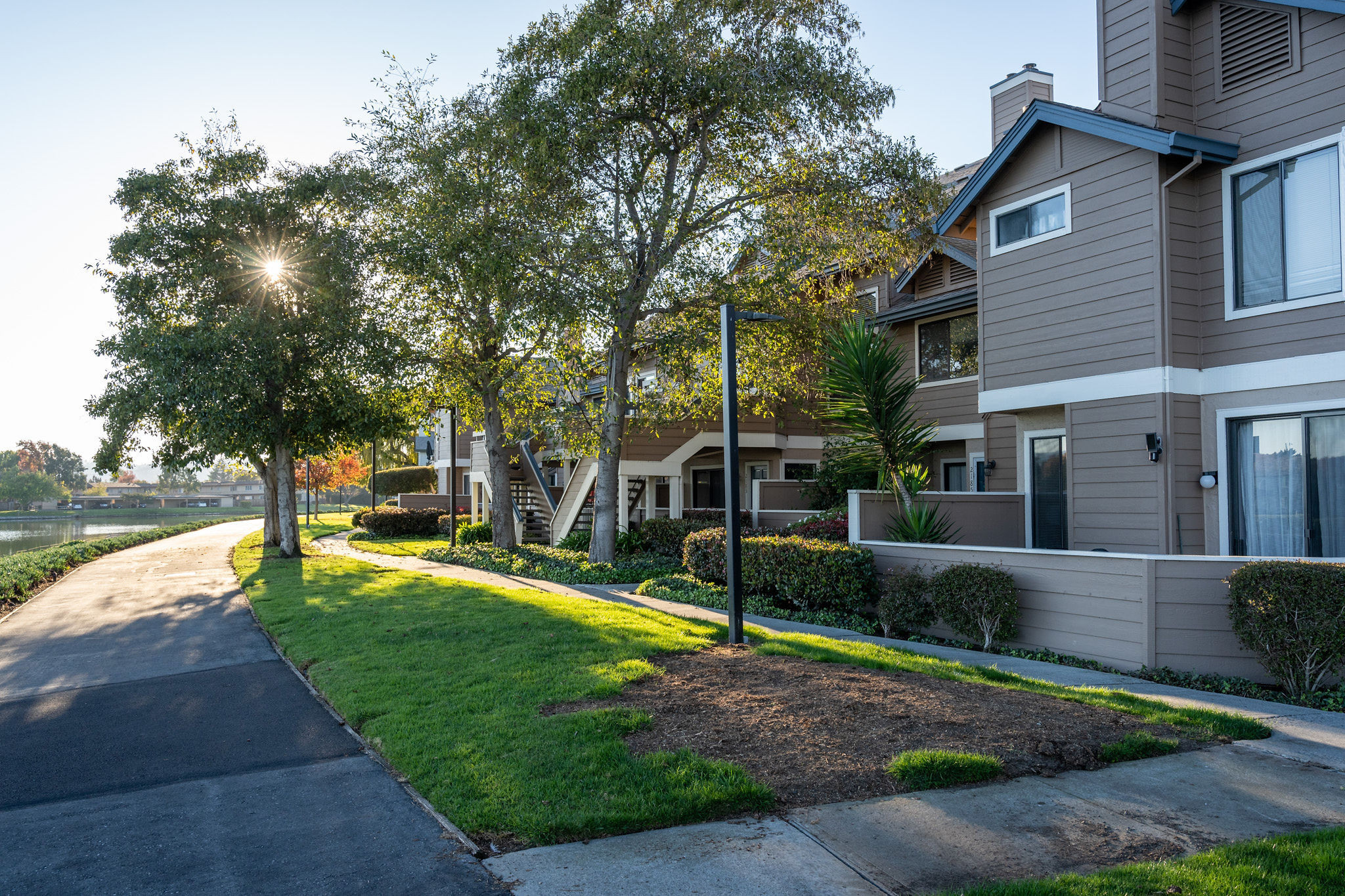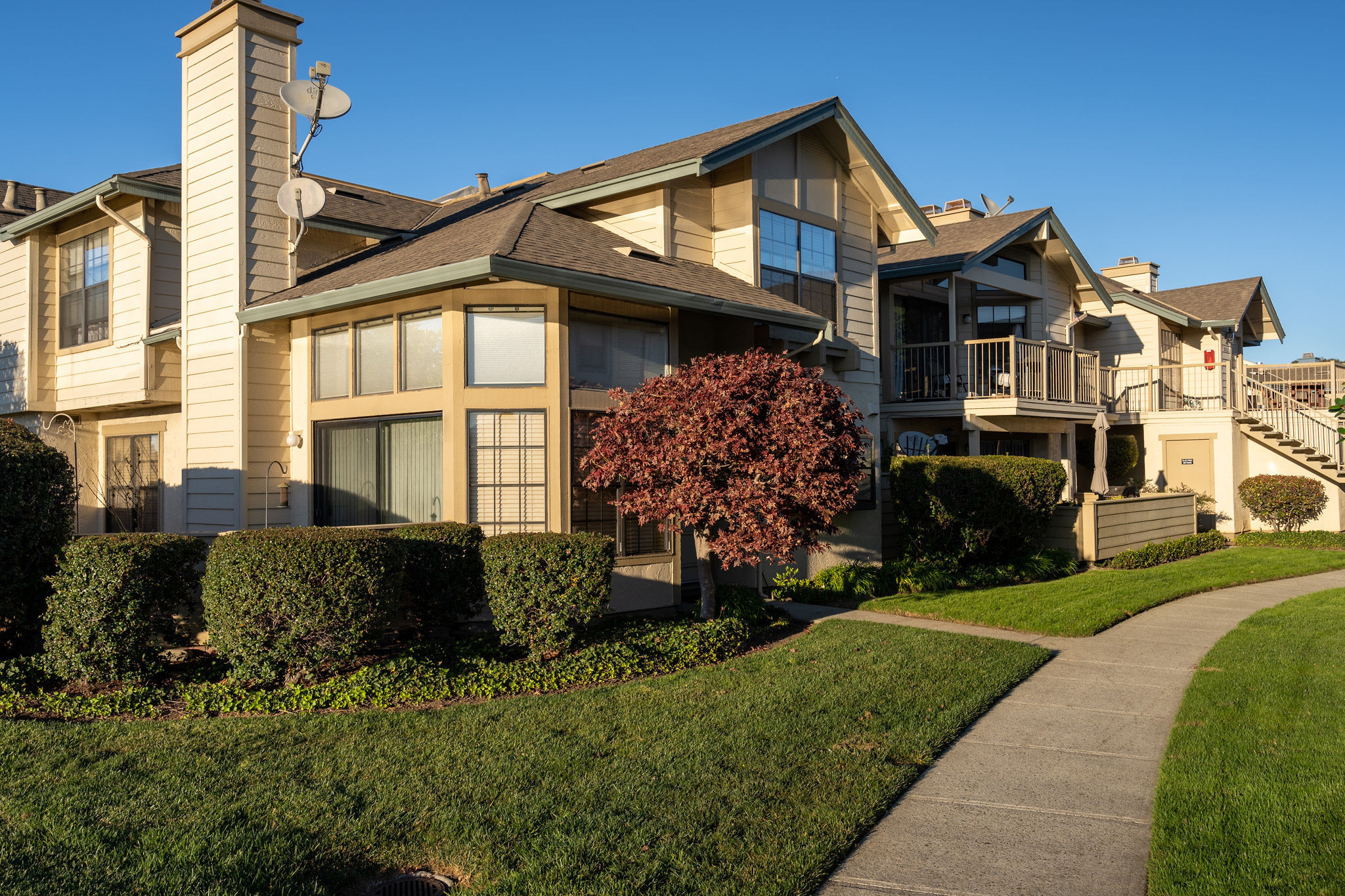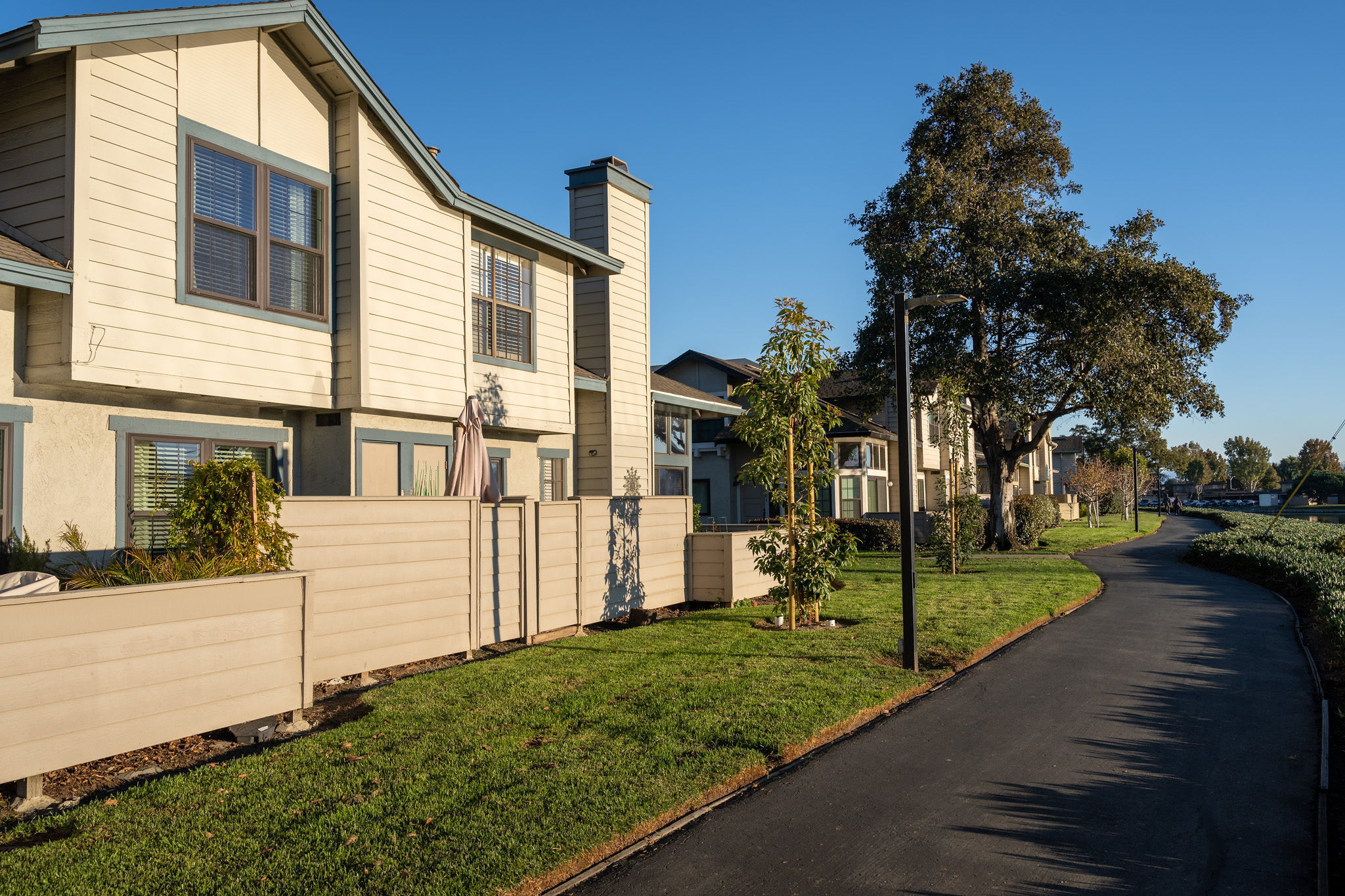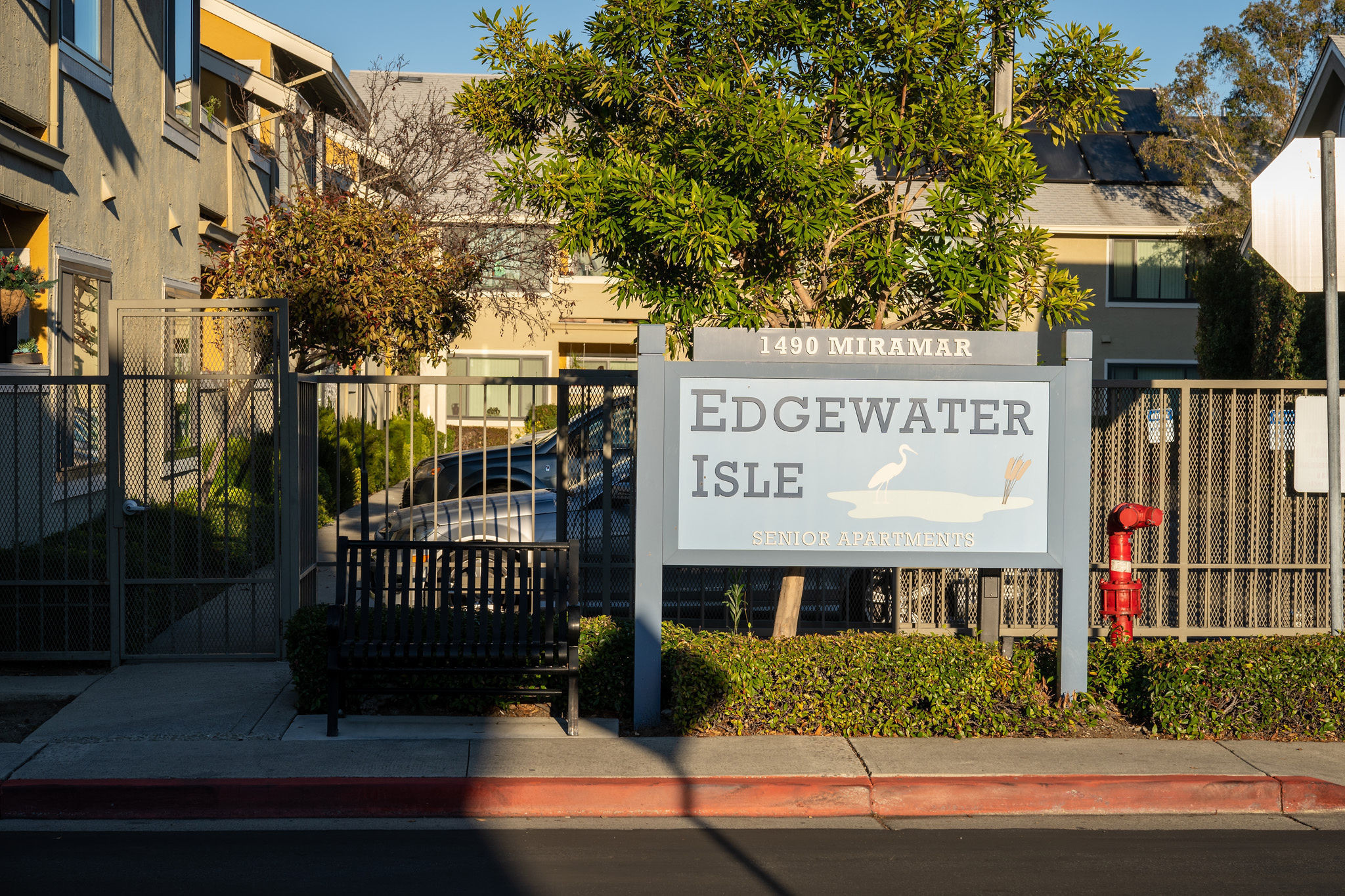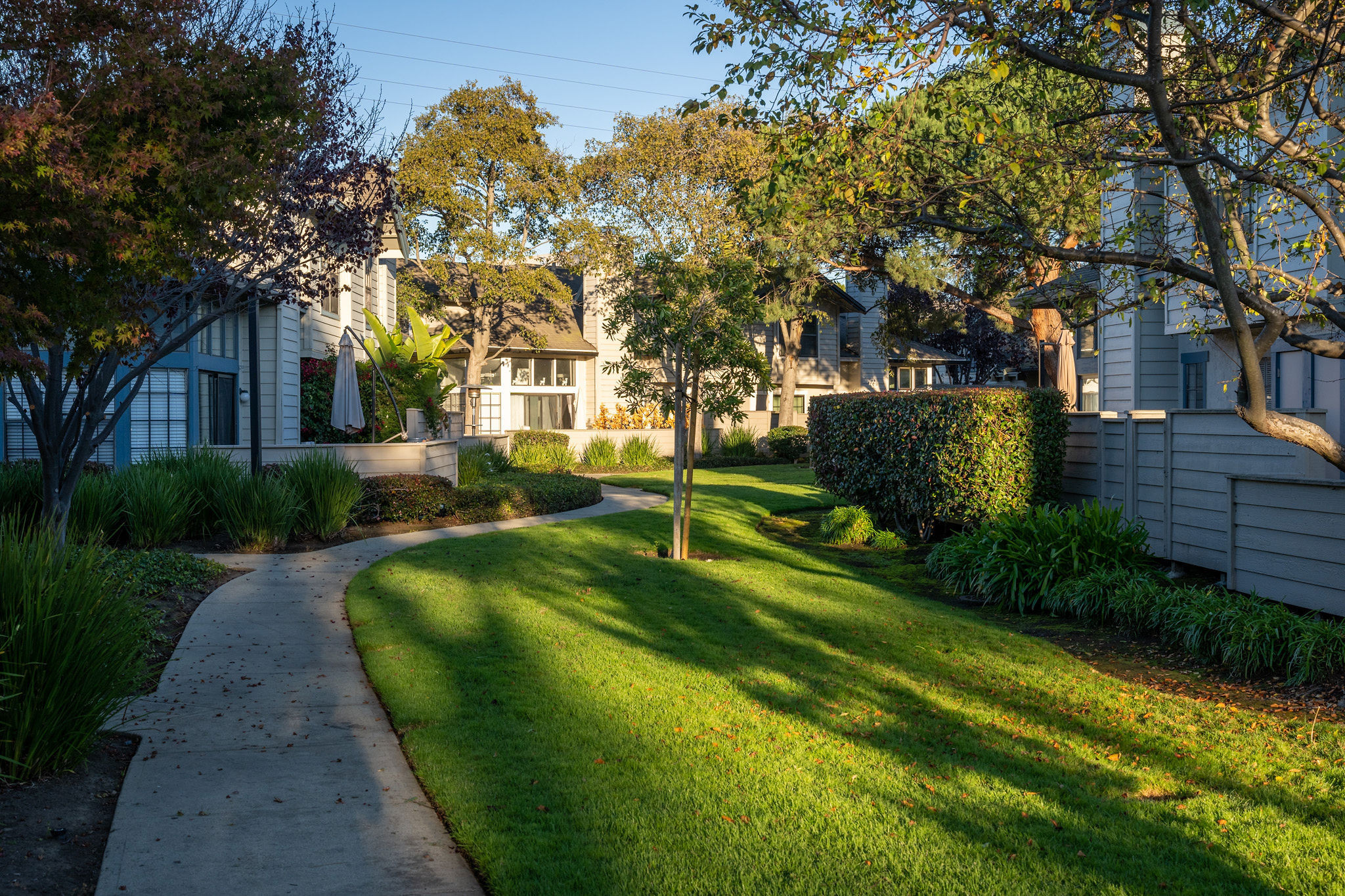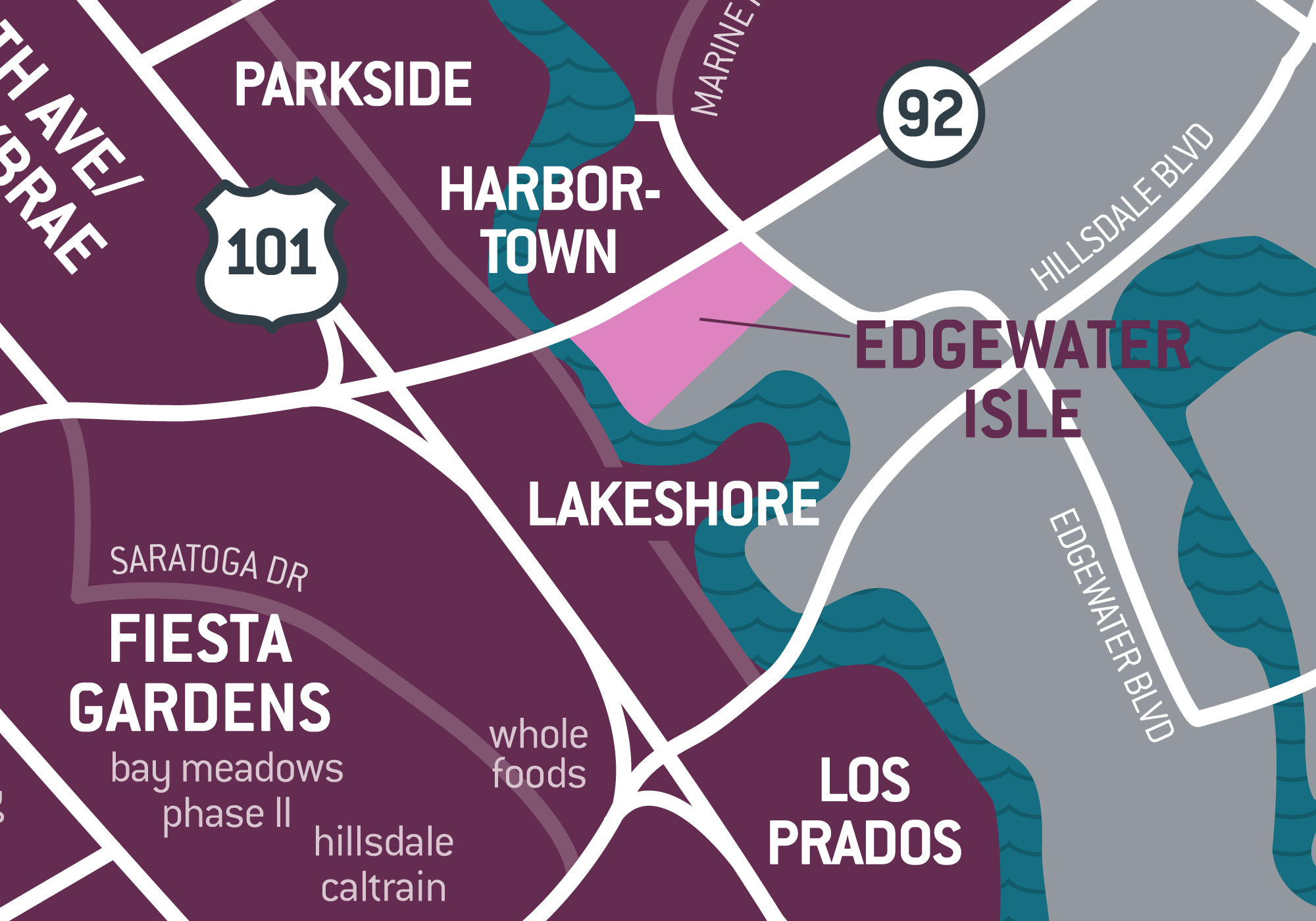 Edgewater Isle townhomes are reasonably inexpensive. You can find a townhome here for less than $600,000, though the bulk of Edgewater Island real estate falls into the tightly-bunched $800,000 to $1 million range. The median for recently-sold condo units is $840,000. The development It is much newer than most areas of San Mateo, is exclusively condominium and its design and layout reflect the attitudes and schools of thought not only of its era but of adjacent Foster City, the planned, almost exclusively residential community built on tidelands beginning in the early 1960s. It is also centrally located, with easy access to Bridgepoint Shopping Center, which offers large-scale shopping (Target, Home Depot, Old Navy) and dining (Mimi's Café, Red Robin, Armadillo Willy's, BJ's Restaurant and Brewhouse) and access to Highway 92 is nearby, along with a Costco across the way.
Homes along Vista del Mar enjoy views of Seal Slough. A greenbelt, broken up by a walking path, is all that separates these units from the water, so it's a great place to go for a walk. Edgewater Isle is a San Mateo oddity; it lacks single-family homes, is geographically closer to Foster City than to downtown and was built neither by the city's pioneers nor by David Bohannon. For those seeking water views at an inexpensive price, though, Edgewater Isle is the right choice.
To view a detailed google map of the Edgewater Isle neighborhood, click here. The MLS area is 411.
Home Data
per tax records
| | |
| --- | --- |
| Single Family Homes | |
| 1 Bedroom Homes | 0 |
| 2 Bedroom Homes | 0 |
| 3 Bedroom Homes | 0 |
| 4 Bedroom Homes | 0 |
| 5+ Bedroom Homes | 0 |
| Condos/Townhomes | 324 |
| Duplex | 0 |
Price Data
| | |
| --- | --- |
| Year | 2021 |
| Number of Sales | 17 |
| Percent List Price Received | 106.0% |
| Median Sales Price | $960,000 |
| Average Sale Price | $946,000 |
| Lowest Sale Price | $645,000 |
| Highest Sale Price | $1,230,000 |