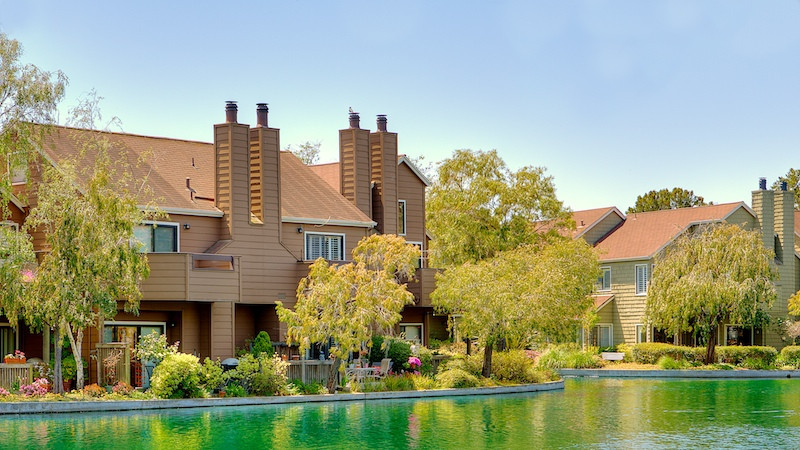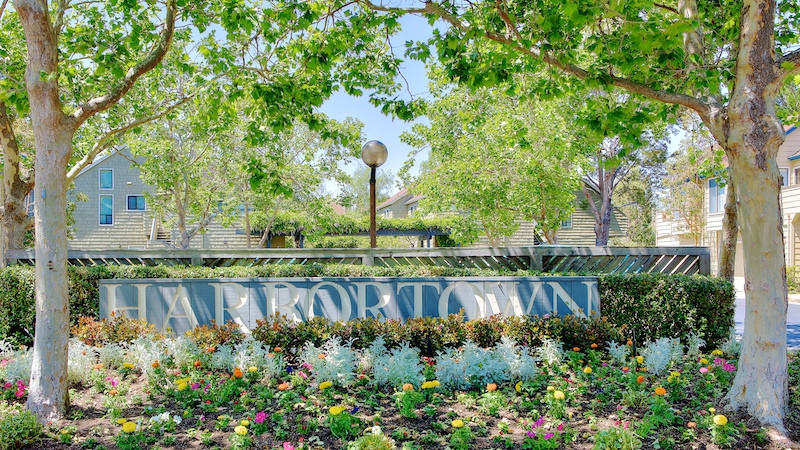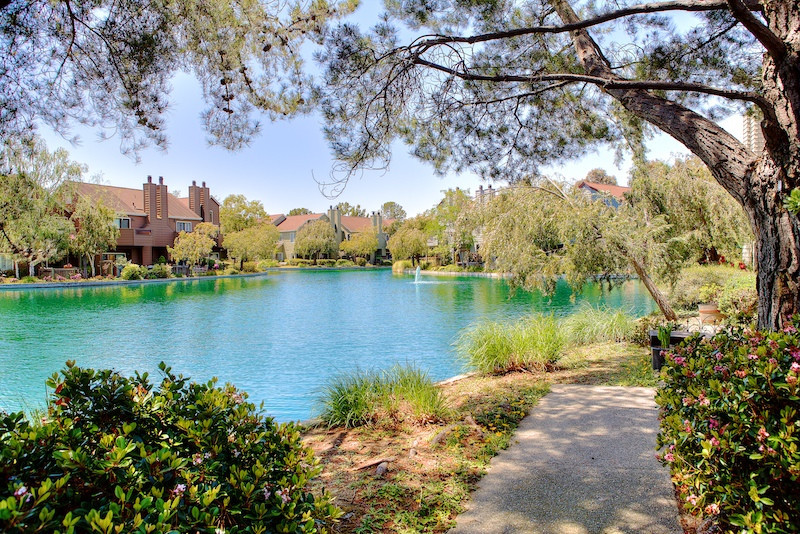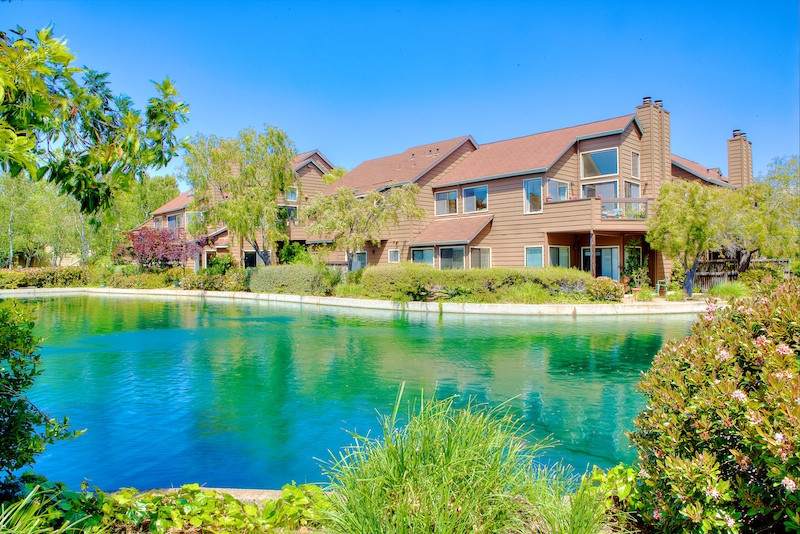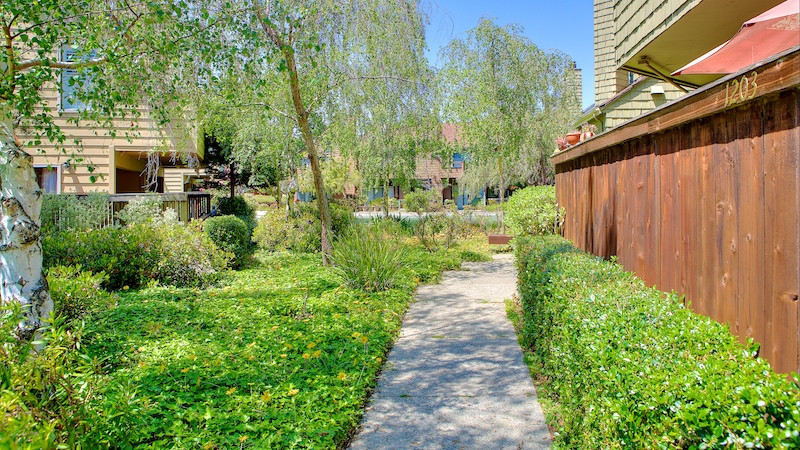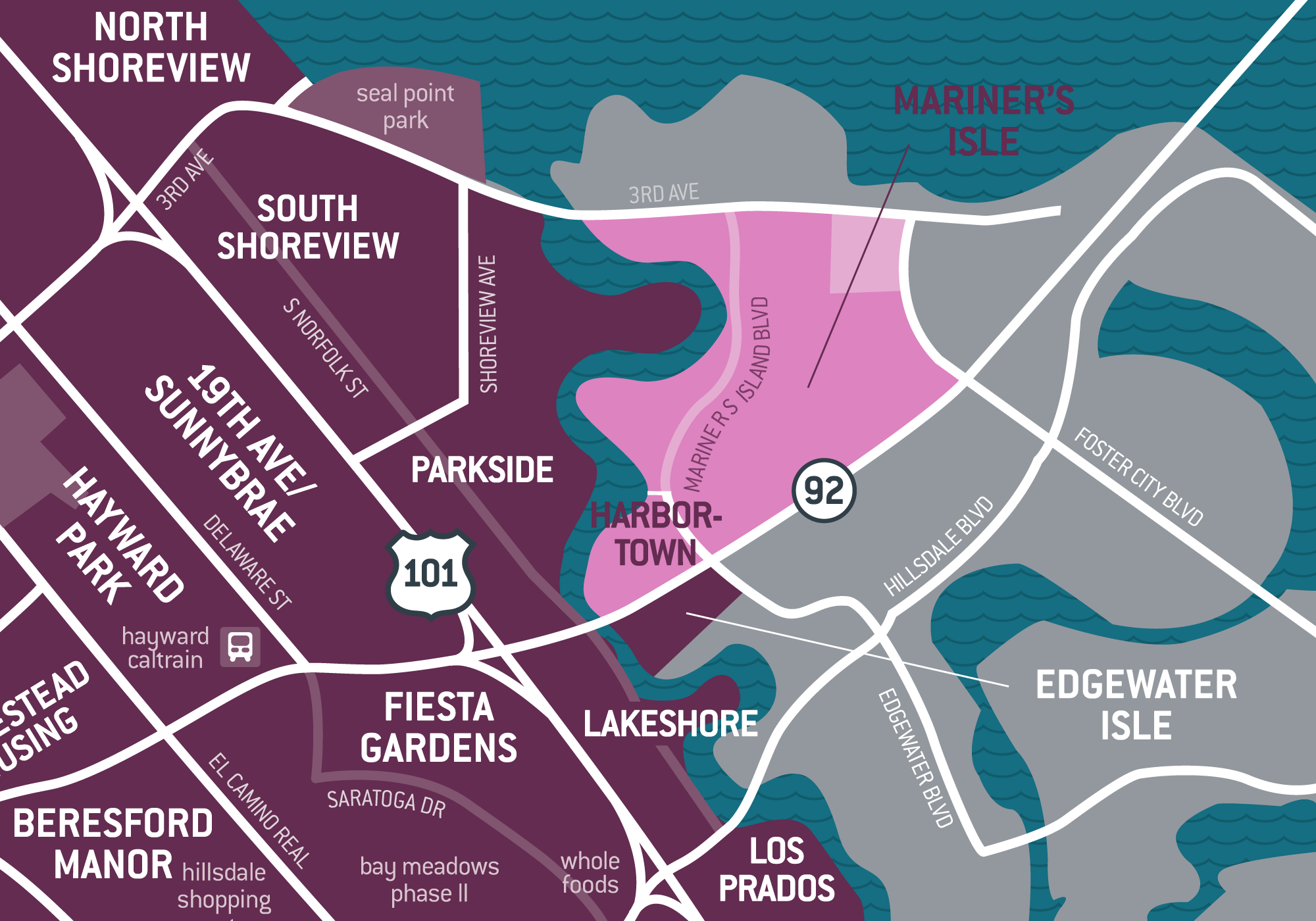 But Mariner's Island is no afterthought. With a total area of almost a full square mile, it's one of San Mateo's largest neighborhoods, ranging all the way from Seal Slough to San Francisco Bay, though a good part of the area is non-residential and includes the Bridgepointe Shopping Center, Tidelands Park, the entrance to Mariners Point Golf Center, hotels, office parks and approximately 3,000 residents.
Like its southern neighbor, Edgewater Isle (which, on some maps, is actually considered part of Mariner's Island), Mariner's Island offers waterfront living in homes of a recent vintage. Mariner's Island real estate is more diverse than Edgewater's, offering both single-family, condo and townhouse options. Single-family homes with views along Fathom Drive are large (with more than 2,000 square feet of living space and three or four bedrooms) can be purchased as high as $1.9 million. They rarely come on the market, and typically sell fast, due to their unique feel as "beachfront" property. These houses, built in the 1960s and 70s, are of the same vintage as water view condos on Port Drive, at the neighborhood's eastern edge, which can cost buyers as much as $1.4 million.
Newer properties line the water side of Shoal Drive, townhouses and single-family homes of similar size to those found on Fathom Drive. Condominiums and apartments line four-lane Mariner's Island Boulevard, sharing space with gleaming low- and mid-rise office buildings, many of whose glass sheet walls reflect the prevailing design trends of the 1970s, 80s and 90s.
Mariner's Island also includes Harbortown, a large townhome development built in 1979 around a man-made lake. Many people like its woodsy feel, and the complex features Craftsman style wood siding, and each structure is no more than three stories tall. Most have attached or detached private garages, which is a huge plus, giving Harbortown more of a residential home feel. Harbortown homes for sale range in size from one to three bedrooms and in price from the high $900s to $1.4 million with a recent median of $1.2 million.
To view a detailed google map of the Harbortown neighborhood, click here. The MLS area is 412.
To view a detailed google map of the Mariner's Isle neighborhood, click here. The MLS area is 410.
Home Data
per tax records
| | |
| --- | --- |
| Single Family Homes | |
| 1 Bedroom Homes | 0 |
| 2 Bedroom Homes | 0 |
| 3 Bedroom Homes | 0 |
| 4 Bedroom Homes | 0 |
| 5+ Bedroom Homes | 0 |
| Condos/Townhomes | 281 |
| Duplex | 0 |
Price Data
| | |
| --- | --- |
| Year | 2021 |
| Number of Sales | 0 |
| Percent List Price Received | 0% |
| Median Sales Price | $0 |
| Average Sale Price | $0 |
| Lowest Sale Price | $0 |
| Highest Sale Price | $0 |