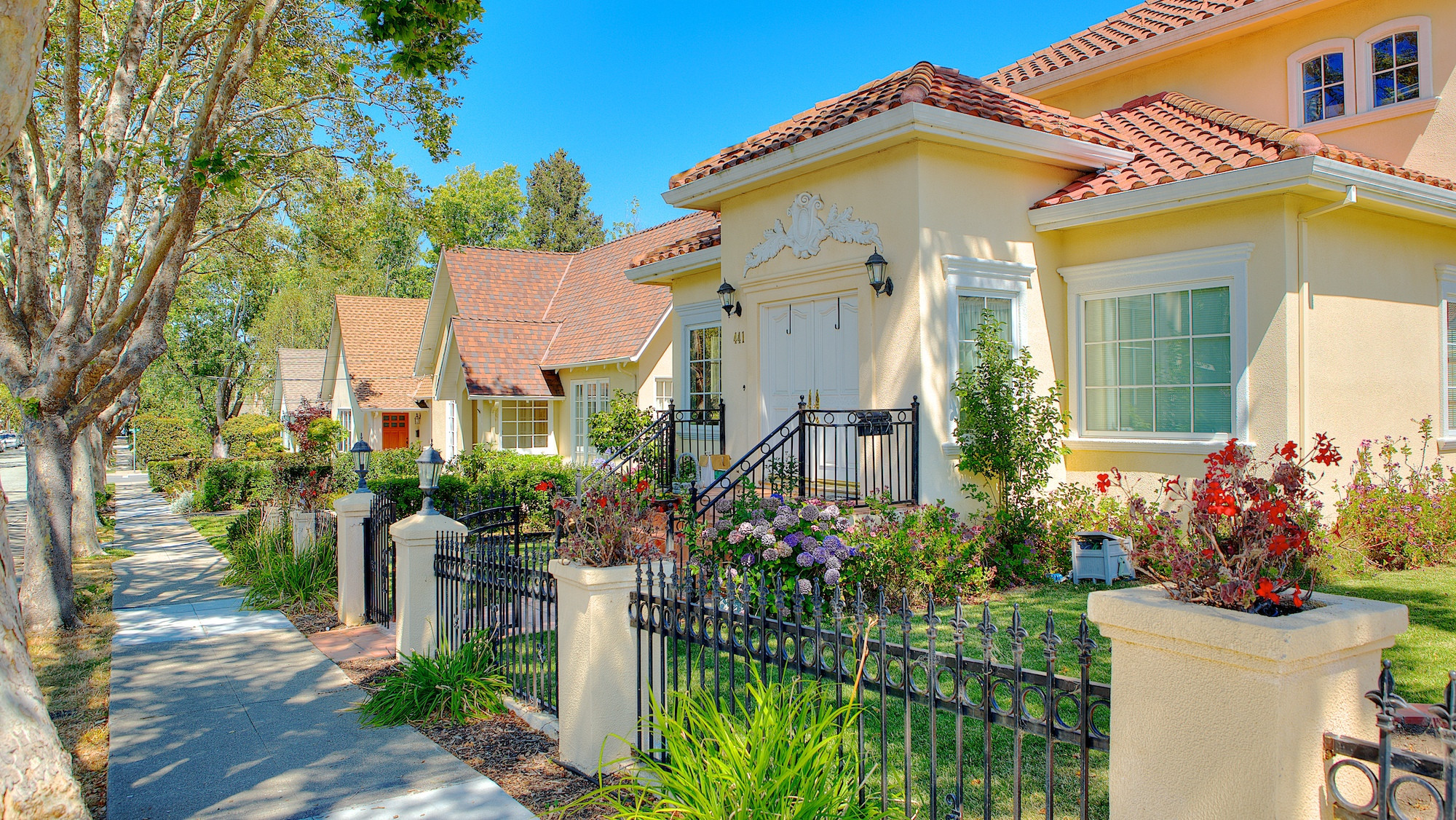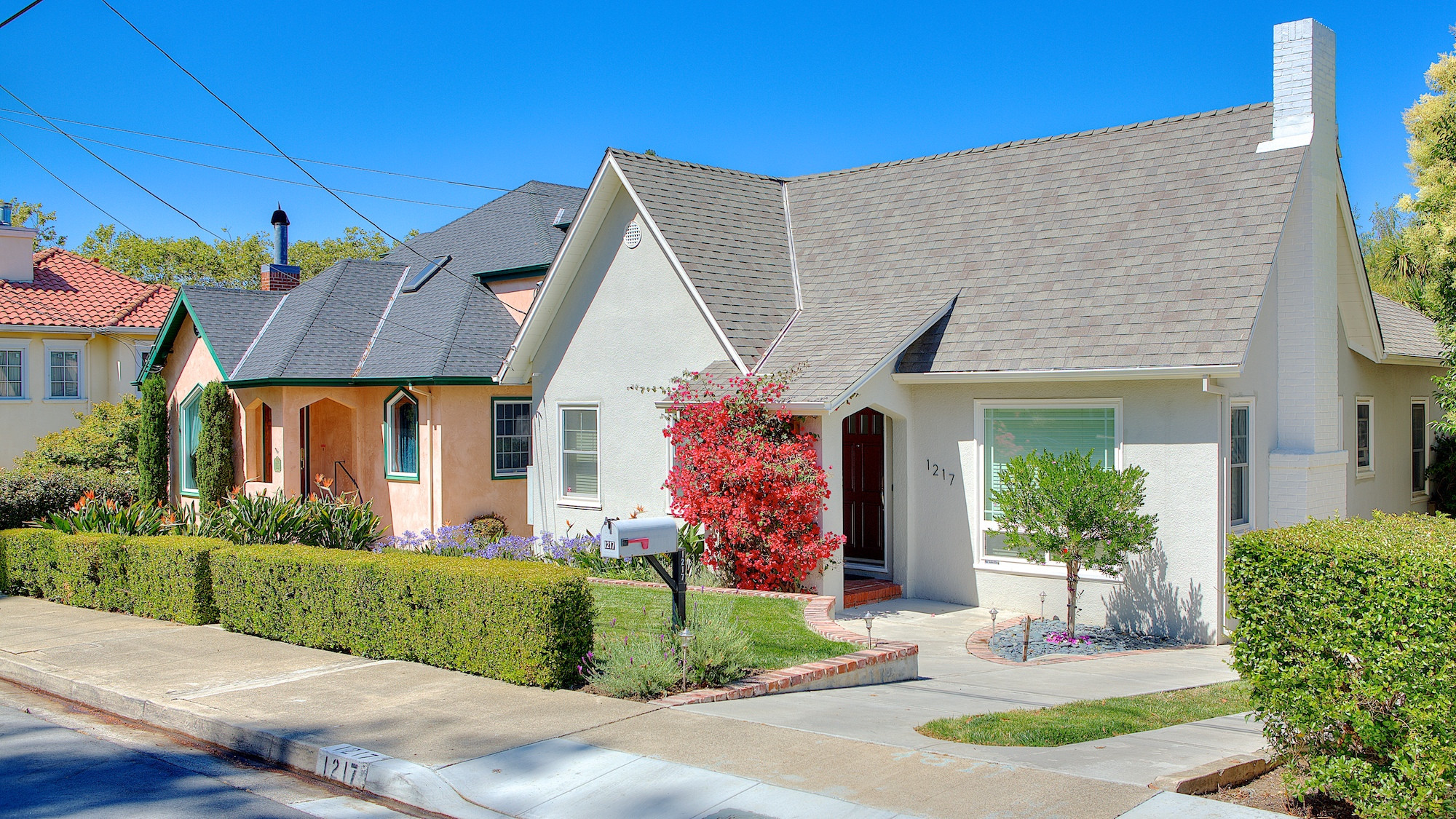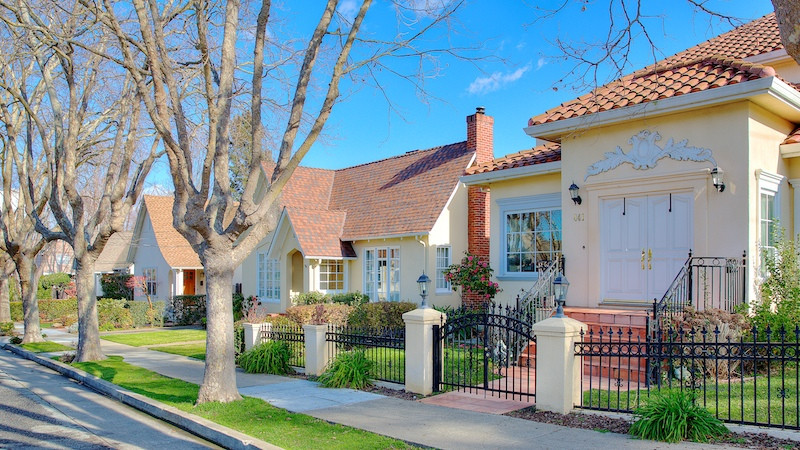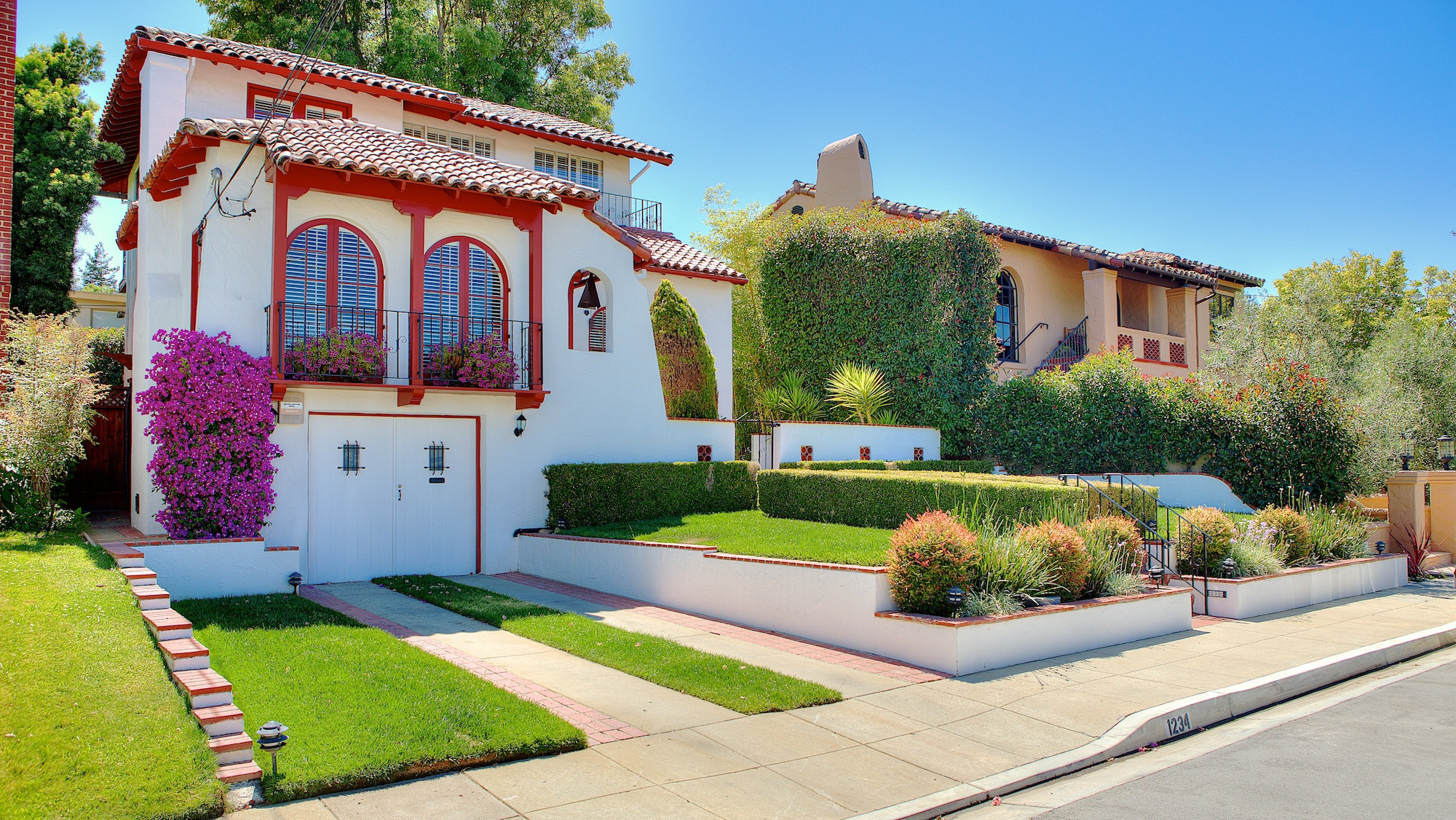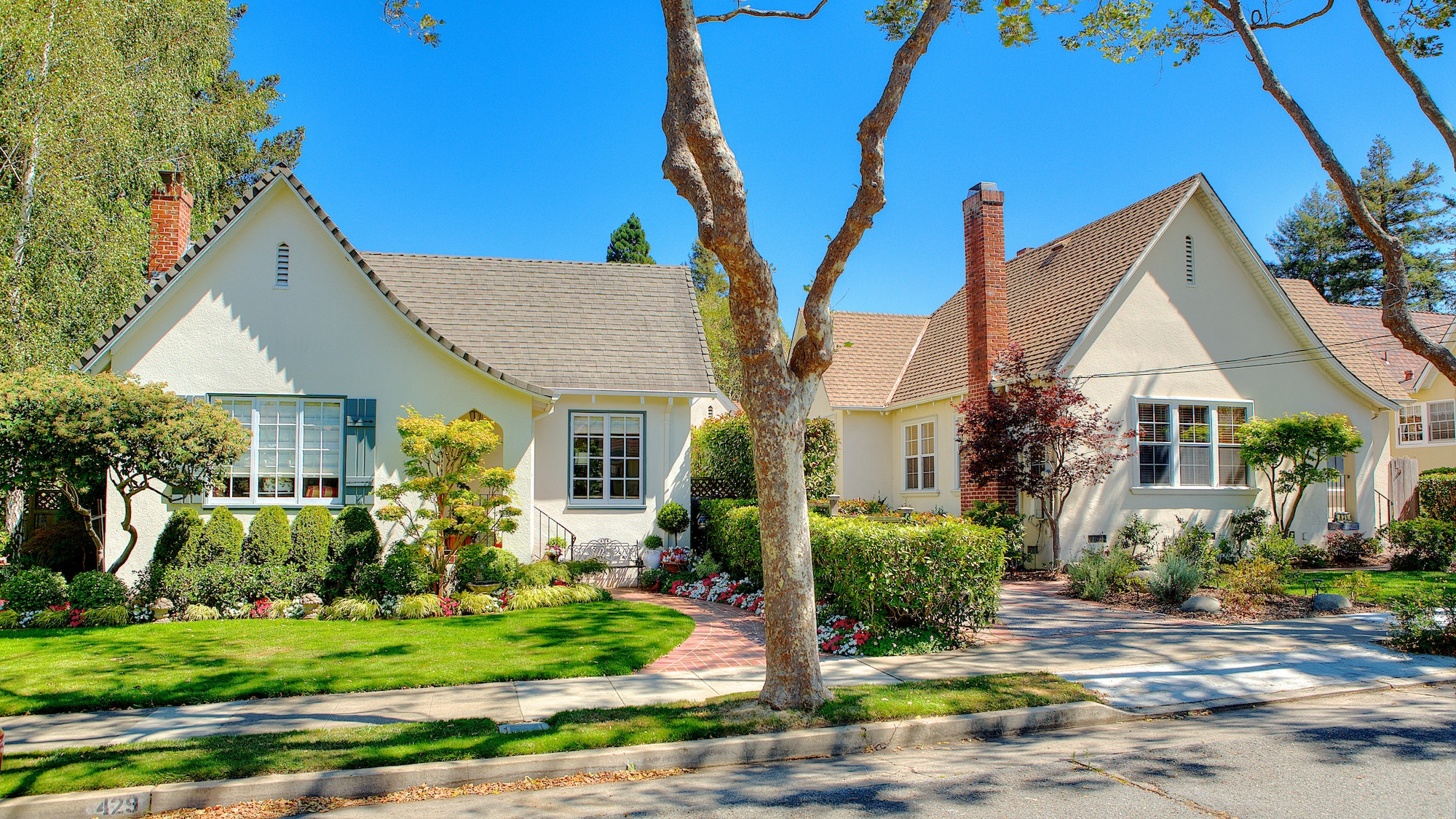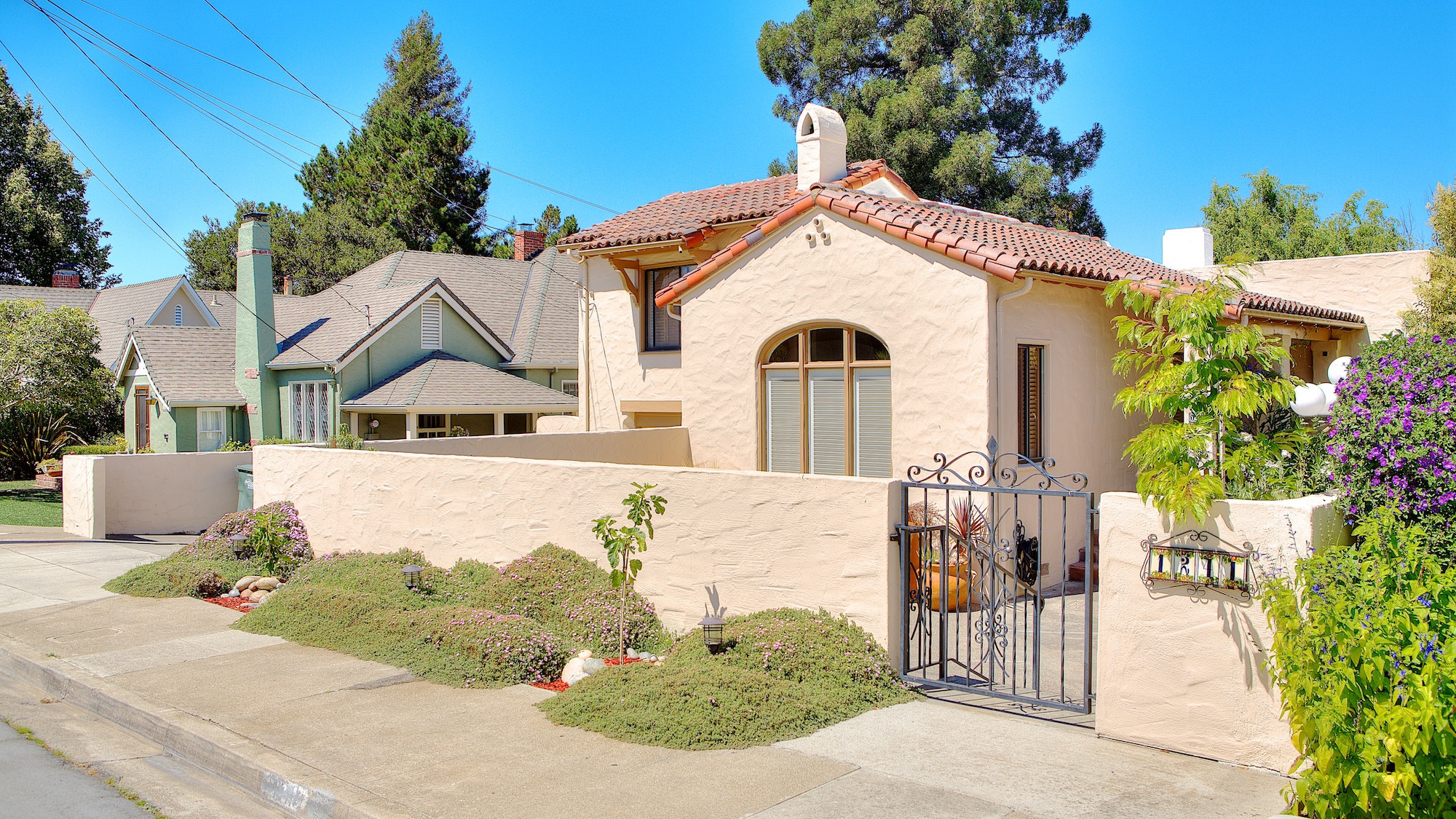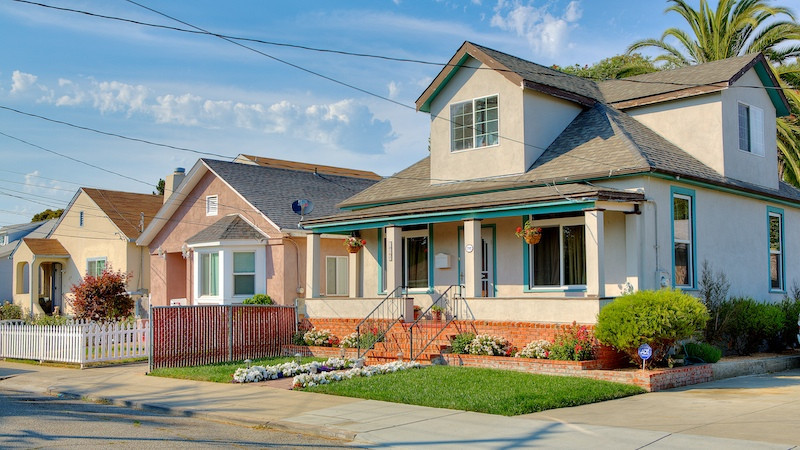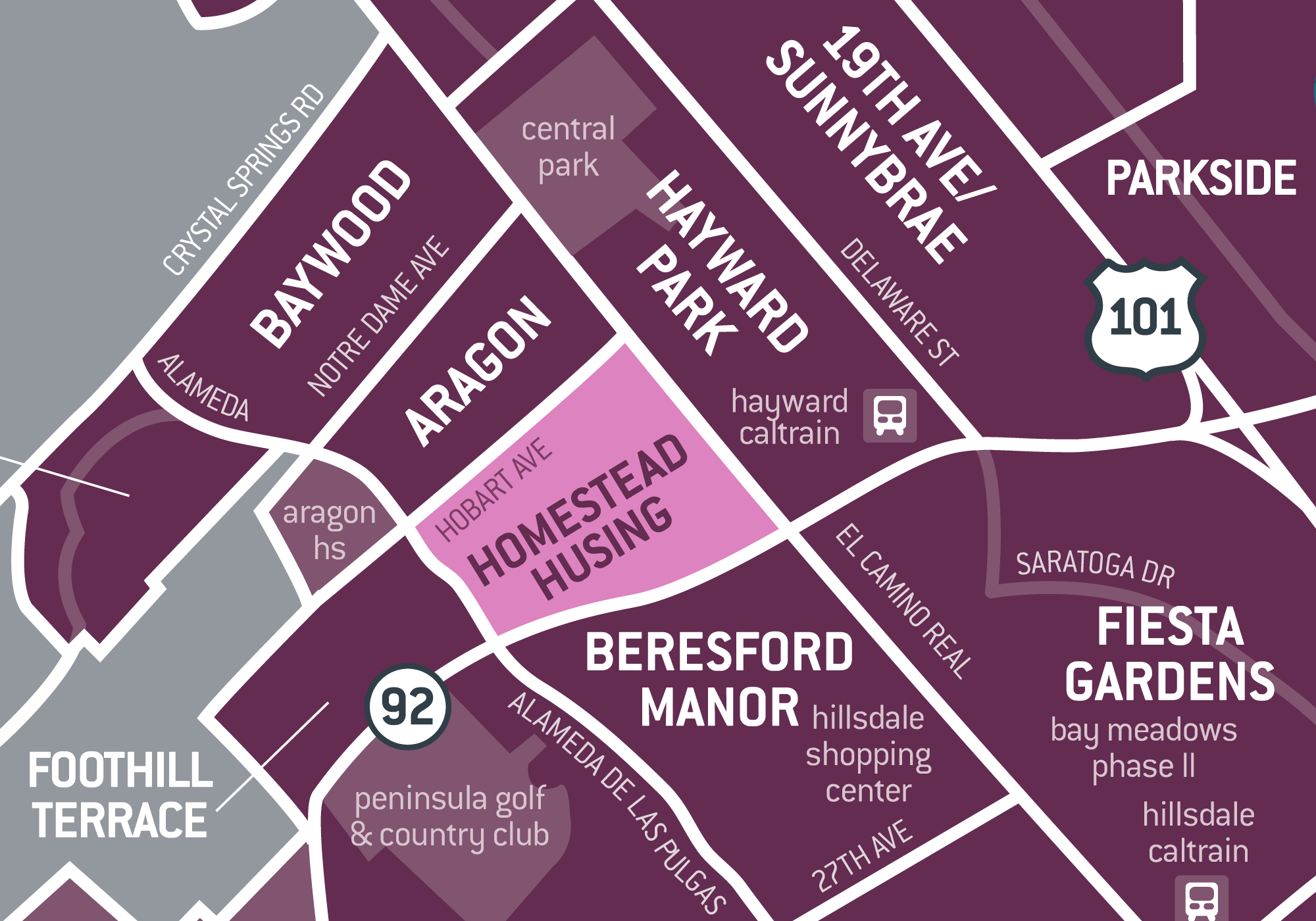 The Homestead Husing neighborhood is just south of Aragon and north of 92 and Bovet Road. It's the most affordable neighborhood that goes to Baywood Elementary School, which is considered to be the most sought after public elementary school in San Mateo. Most homes are two and three bedrooms on typically 6,000 square foot lots, and range in price from $1.5 to $2.2 million, with a median of $1.7 million.
Some of its newer homes, neat three-bedroom ranches built during and after World War II and found closer to the shopping center, can be had for $1.4 to $1.7 million. Mixed in among them are larger residences of the same vintage, with four bedrooms and up to 2,000 square feet of living space, which sell for around $1.6 to $2 million. Close to El Camino Real are a few apartment and condominium buildings, including 20 Madison Street, an attractive, Craftsman-style complex built in 2007. Two-bedroom units here sell for a range of $900,000 to $1.2 million.
To view a detailed google map of the Homestead Husing neighborhood, click here. The MLS area is 435.
Home Data
per tax records
| | |
| --- | --- |
| Single Family Homes | |
| 1 Bedroom Homes | 5 |
| 2 Bedroom Homes | 174 |
| 3 Bedroom Homes | 187 |
| 4 Bedroom Homes | 39 |
| 5+ Bedroom Homes | 12 |
| Condos/Townhomes | 113 |
| Duplex | 50 |