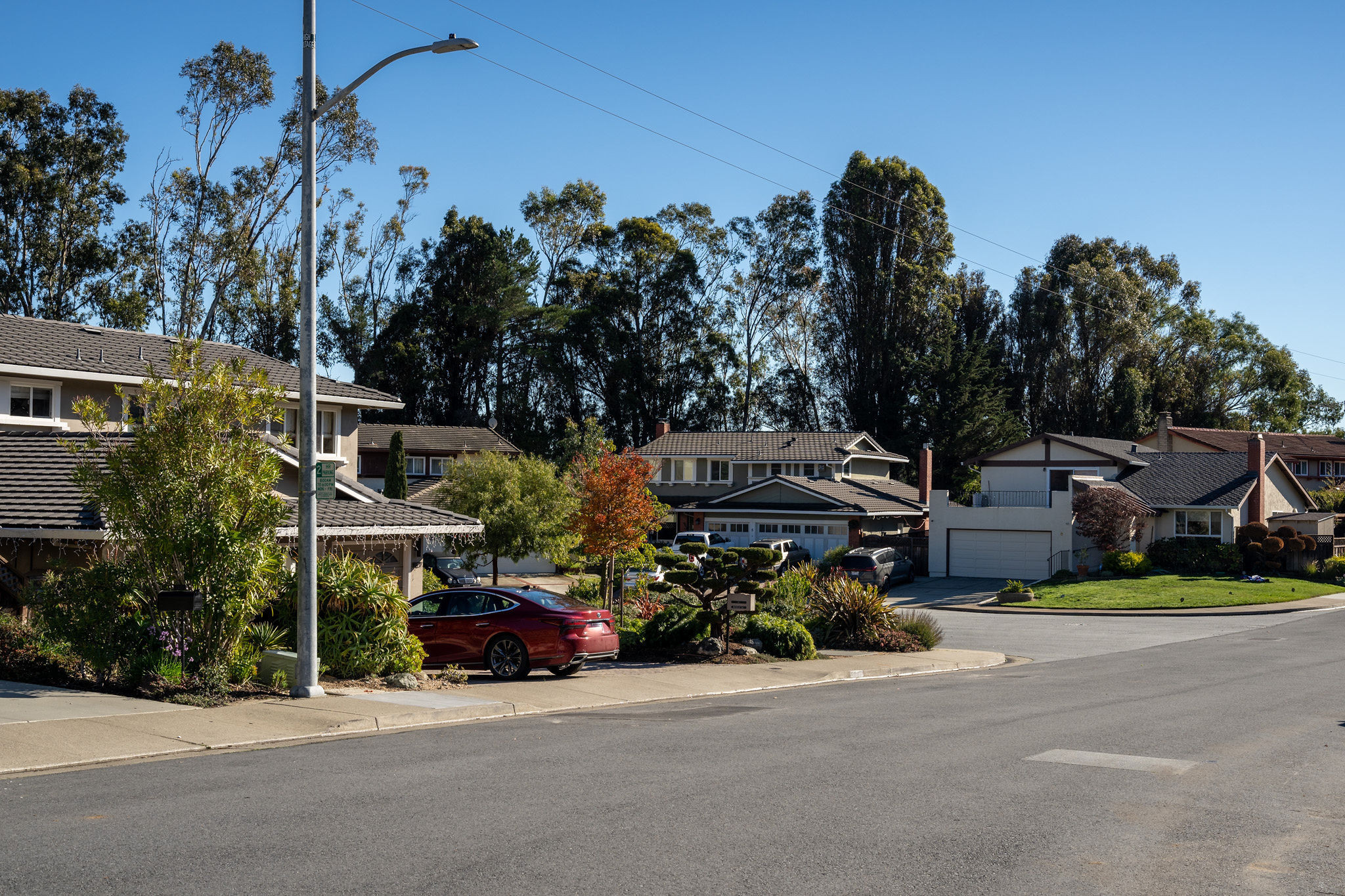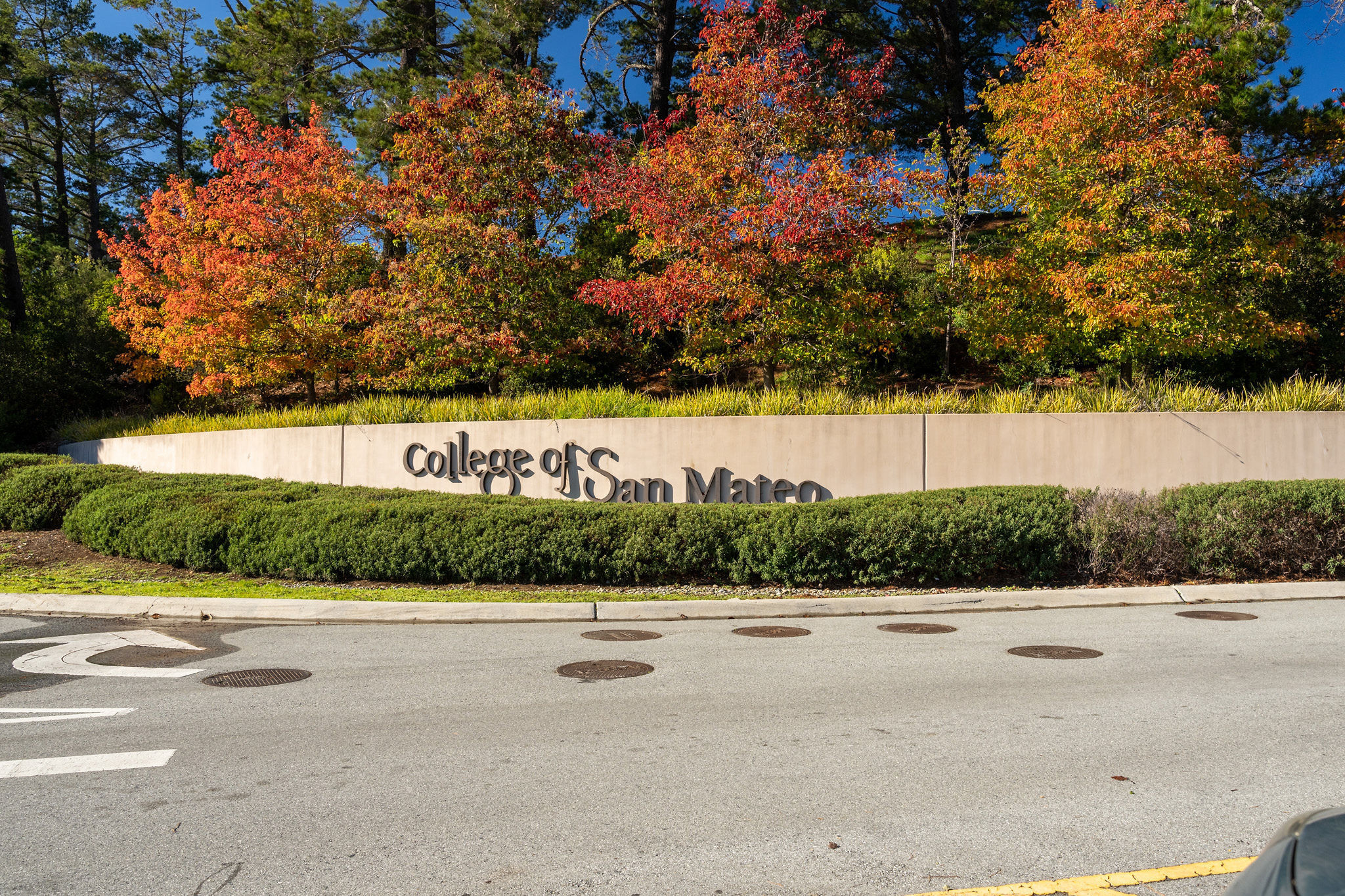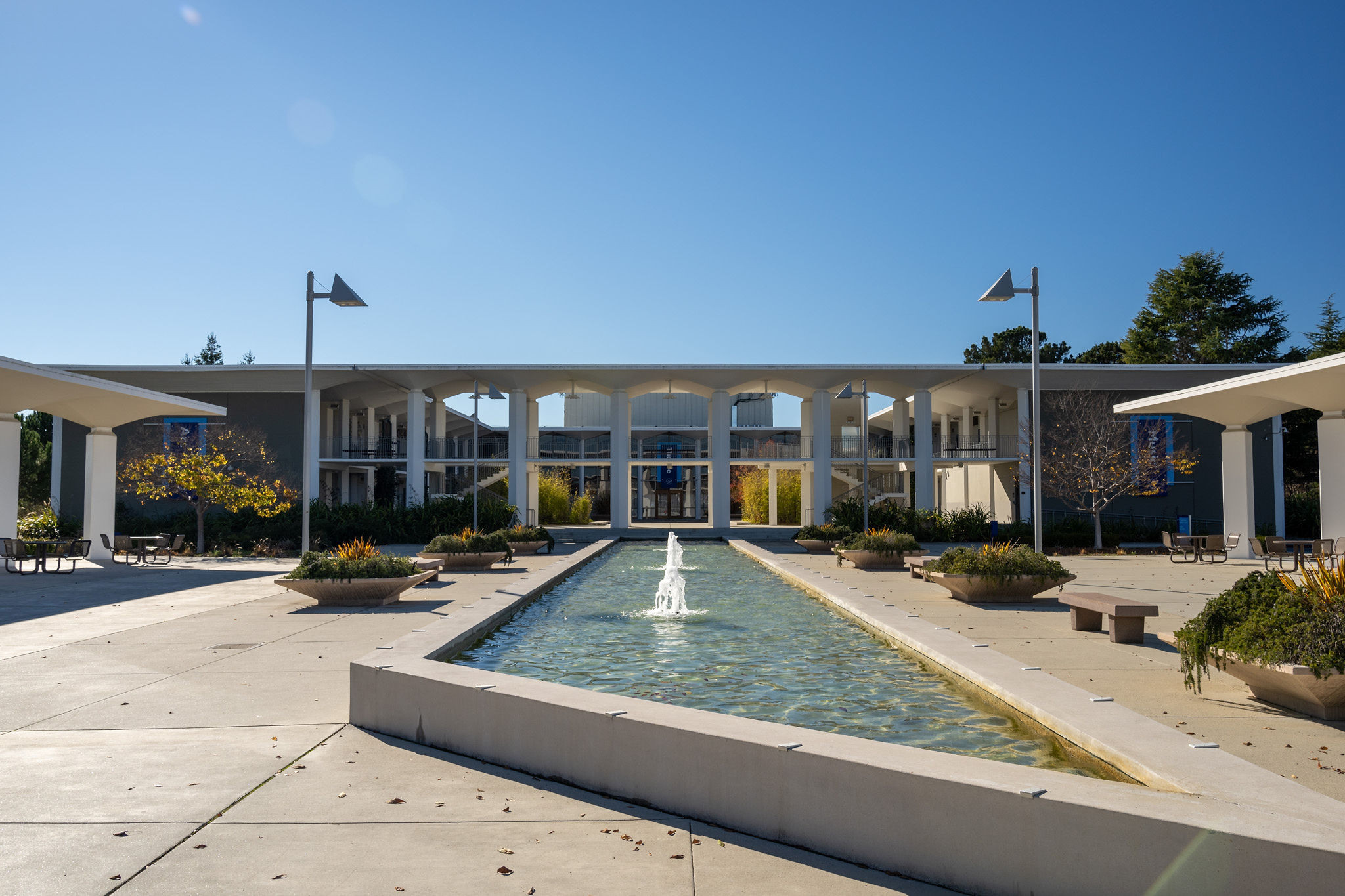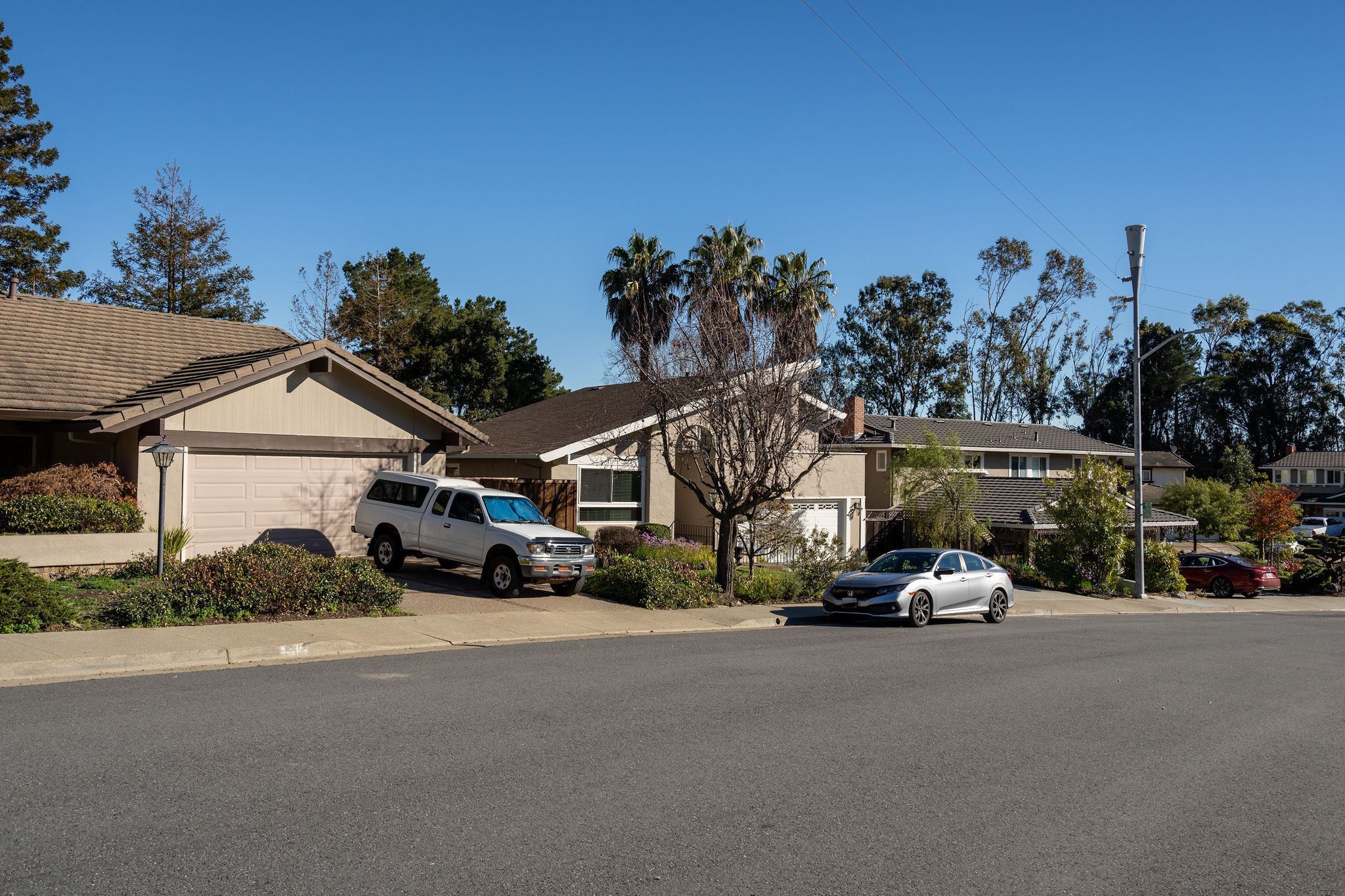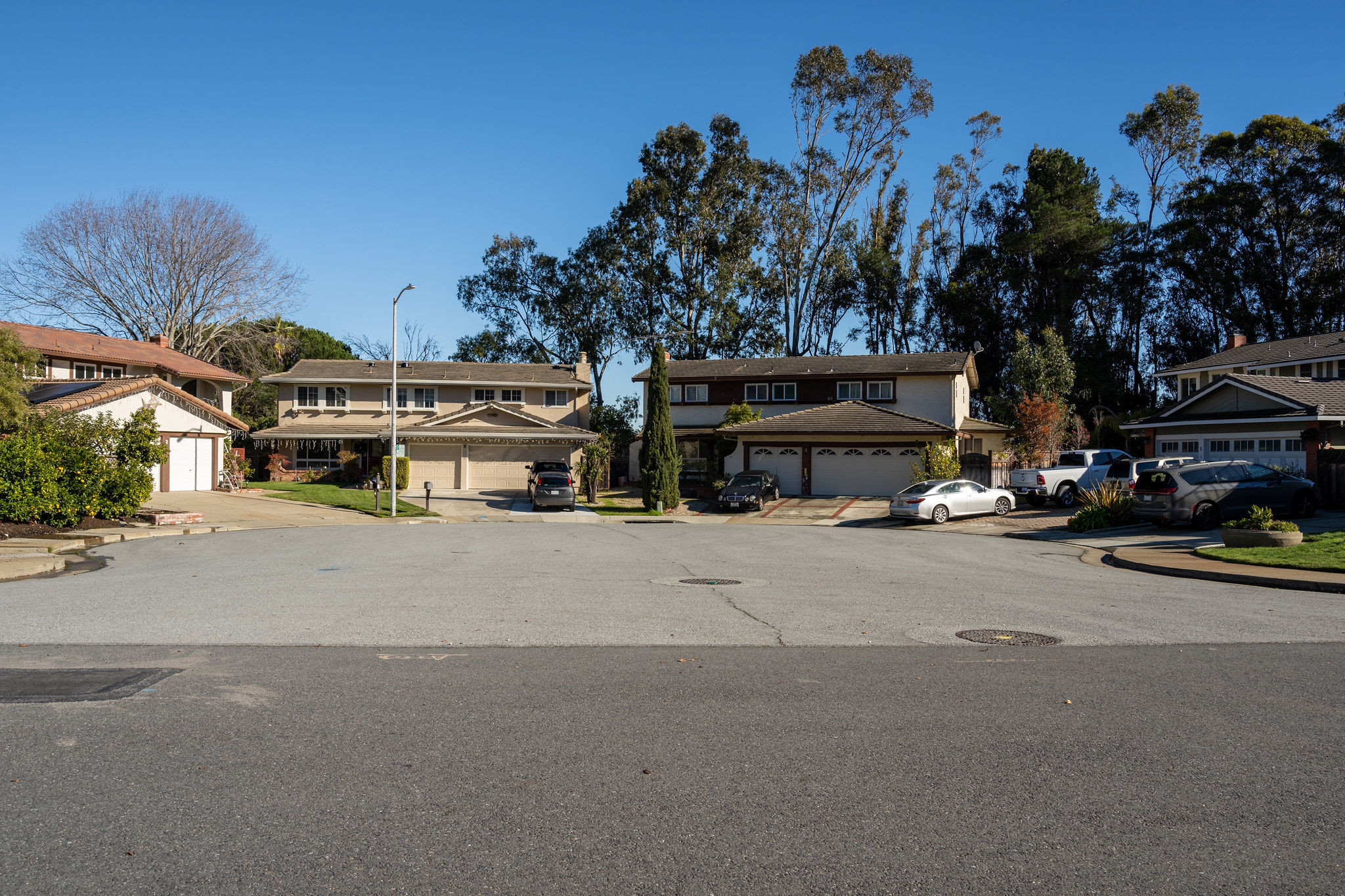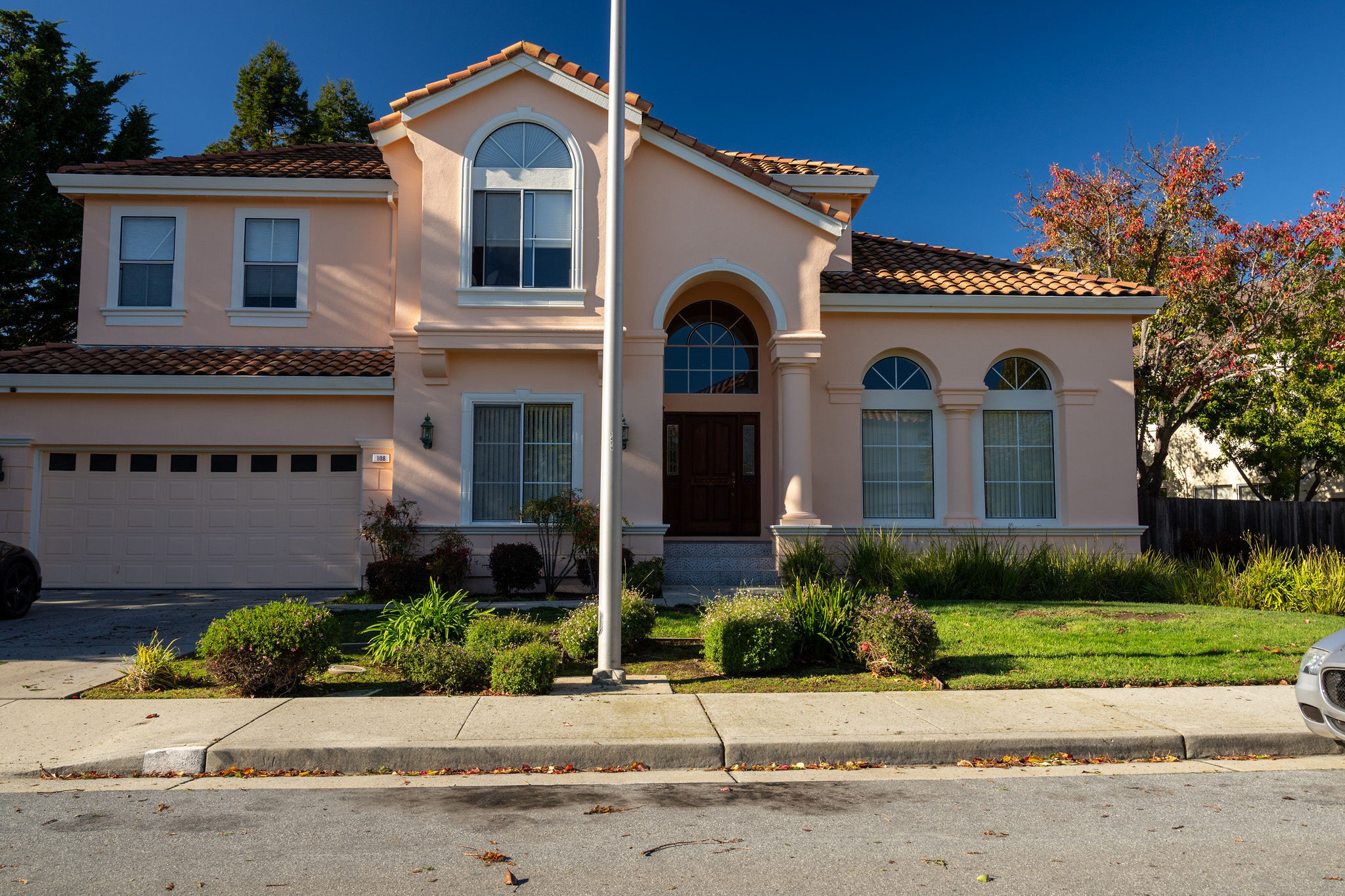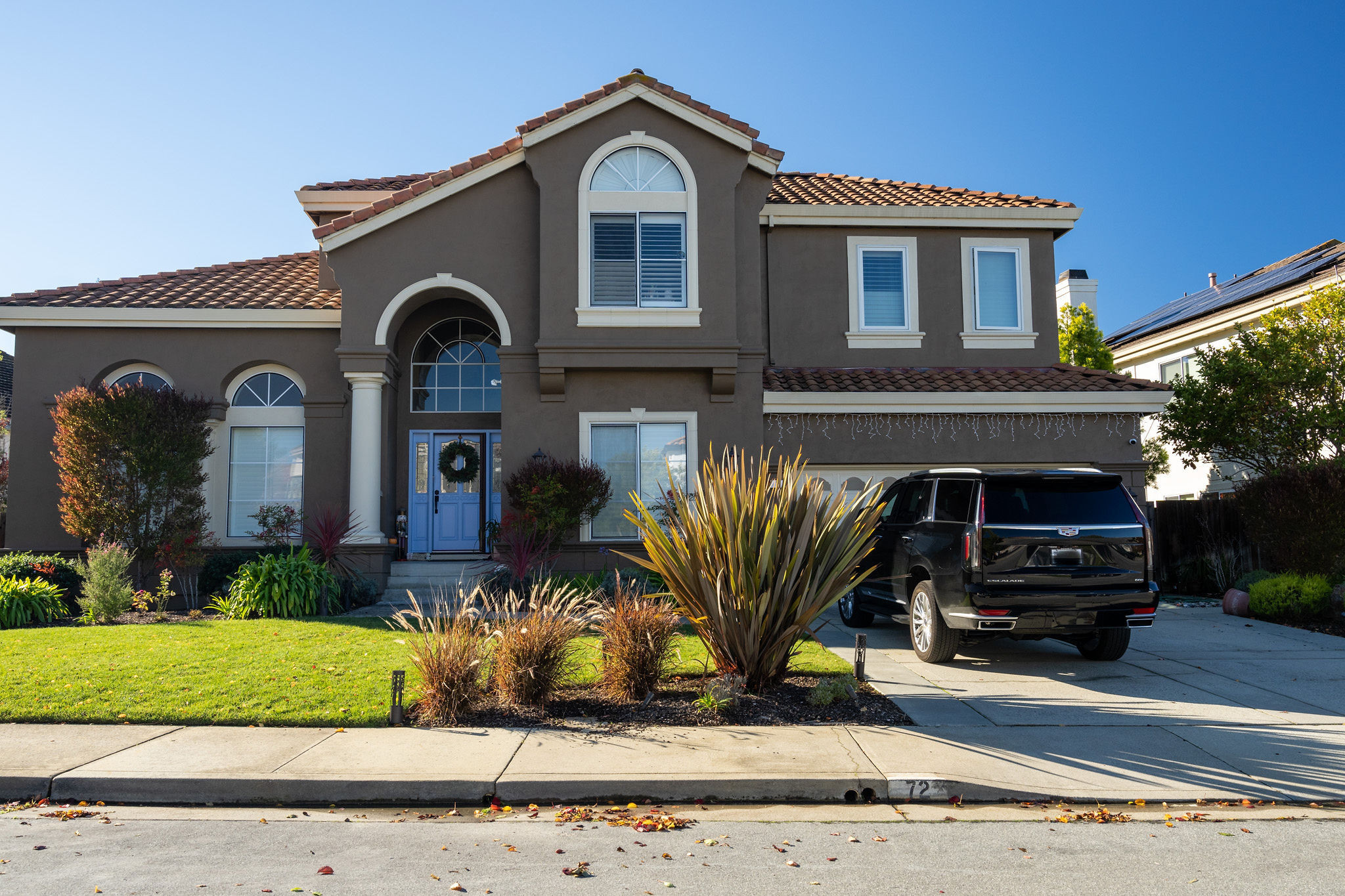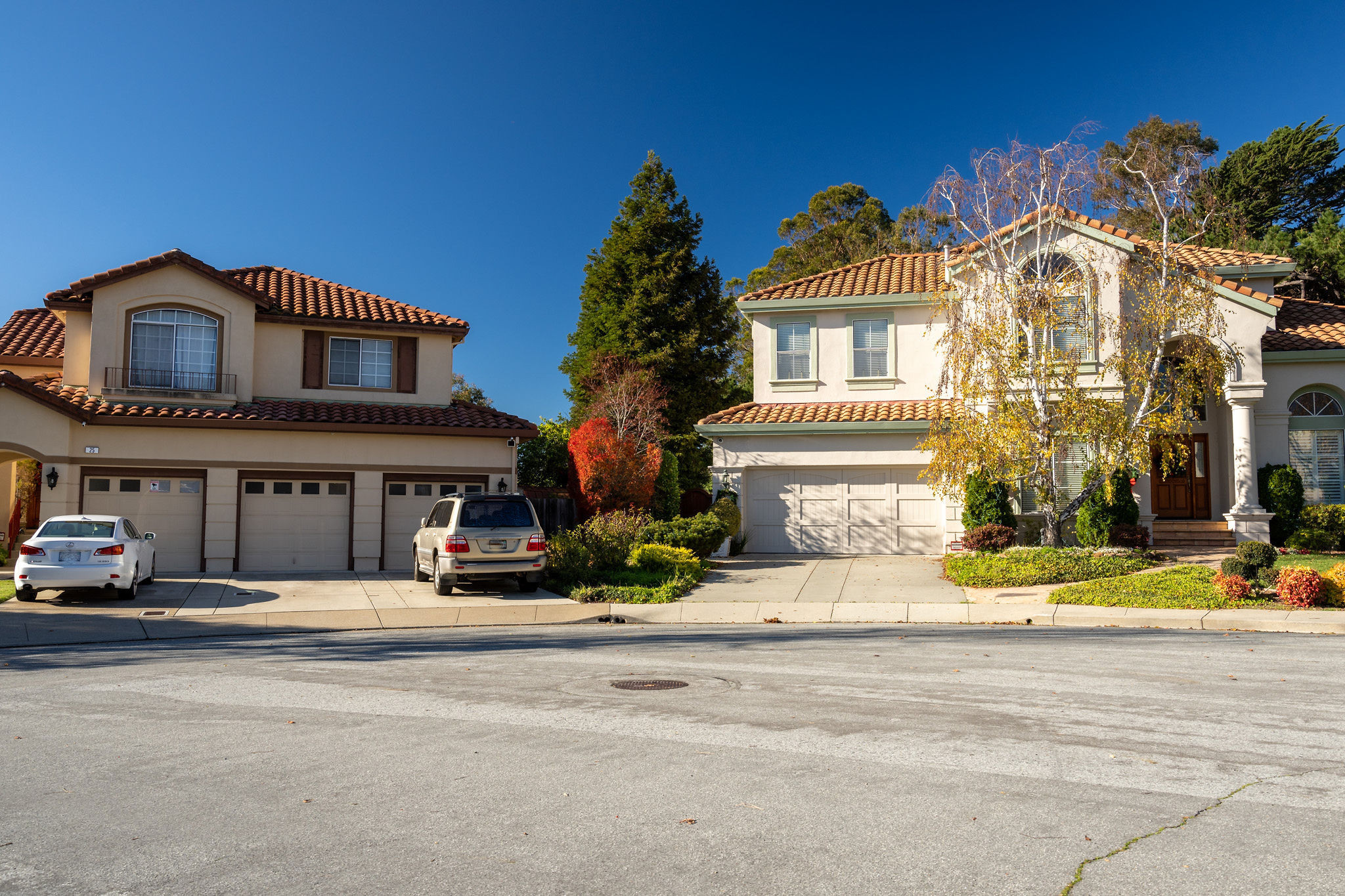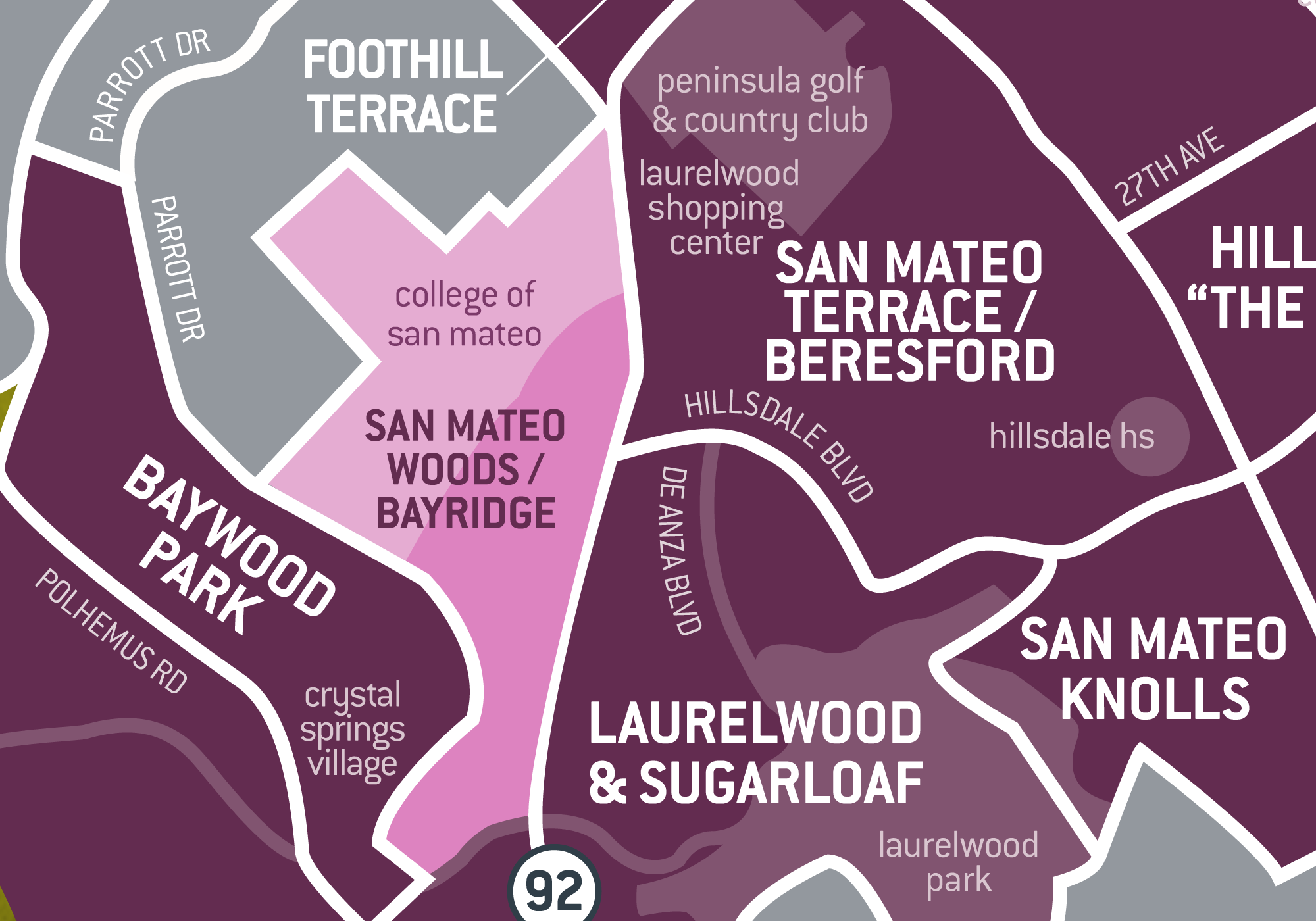 Within San Mateo Woods is a large inventory of mostly two-story townhomes with two and three bedrooms, innocuously designed in the woody, soft manner of mid-1970s California condominiums. Units range in size from around 1,000 to 1,800 square feet and sell for between $1 and $1.4 million, depending on size and location. San Mateo Woods has a strong homeowners' association. Units typically rent for between $2,800 and $4,000 per month.
Meanwhile, hidden on a few streets (notably Randall Road) behind the San Mateo Woods complex is a handful of 1970s and 1980s tract homes similar to the kind found in Laurelwood and Lauriedale. Because there are so few single-family homes in the district, this type of San Mateo Woods/Bayridge real estate rarely hits the open market. Homes here can be large, with two stories and more than 2,000 square feet of living space. Often they have three-car garages. Others, some dating back to the 1960s, have less than 2,000 square feet and are limited to three bedrooms.
Though San Mateo Woods/Bayridge is far removed from San Mateo icons downtown and the Bayshore Freeway, it is convenient to Highway 92 and close to both the Crystal Springs Shopping Center (which boasts several restaurants and a Safeway) and the Laurelwood Shopping Center. The neighborhood is mostly townhouses and condominiums, but those who bring patience to their search for San Mateo Woods/Bayridge real estate will find rewards in the end.
To view a detailed google map of the San Mateo Woods/Bayridge neighborhood, click here. The MLS area is 431.
Home Data
per tax records
| | |
| --- | --- |
| Single Family Homes | |
| 1 Bedroom Homes | 0 |
| 2 Bedroom Homes | 37 |
| 3 Bedroom Homes | 162 |
| 4 Bedroom Homes | 5 |
| 5+ Bedroom Homes | 0 |
| Condos/Townhomes | 40 |
| Duplex | 0 |
Price Data
| | |
| --- | --- |
| Year | 2021 |
| Number of Sales | 18 |
| Percent List Price Received | 109.9% |
| Median Sales Price | $2,560,000 |
| Average Sale Price | $2,572,000 |
| Lowest Sale Price | $1,875,000 |
| Highest Sale Price | $3,600,000 |