Are people actually buying and selling in this market?
Raziel Ungar
April 16th, 2020 - 3 min read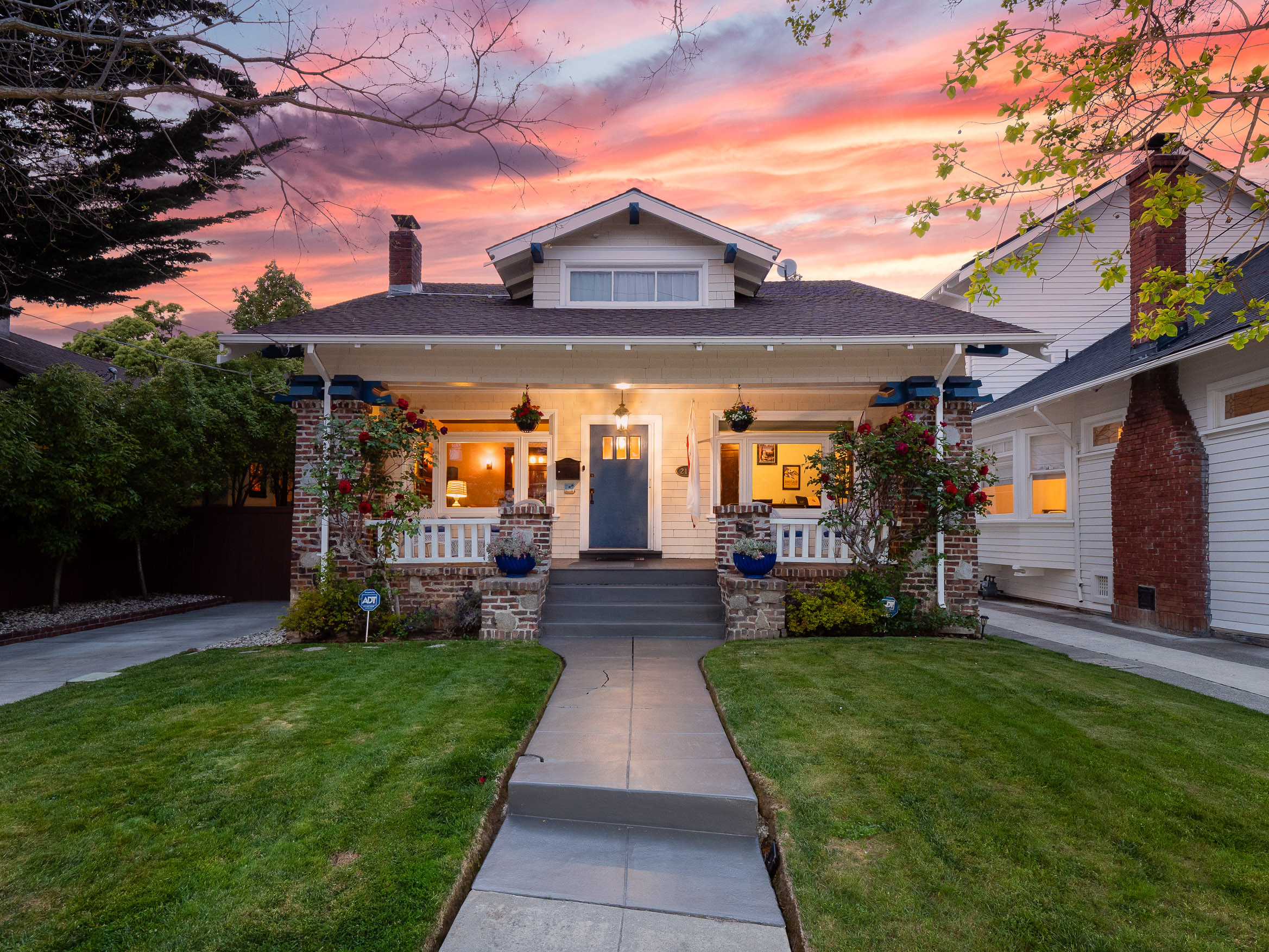 Hello Everyone!
Though the market has certainly quieted down over the last few weeks with dramatically fewer new listings, we've been very active helping our clients buy and sell homes in this climate. We've represented six families and couples buying since mid March when SIP began, five of which have closed escrow. Each transaction presented some new issues that naturally weren't on anyone's radar a month ago. In the beginning, I had concerns about our ability to close the transaction - and not my clients' ability - but more the processes in place that enable closing. Fortunately, we've experienced a pretty fluid closing process between appraisal visits, mobile notaries meeting our clients outside their homes to sign closing papers while maintaining social distancing, and electronic recording at the County.
Of note, three of our six recent transactions (all buyers, coincidentally) sold between $300,000 and $425,000 over asking (with two offers, six offers, and 11 offers), which was quite impressive. Where else in the country during a countywide shelter in place would this happen? Perhaps only in the Bay Area. Of the six, only two were under asking, and the sixth is in contract, so not able to share more details on it until closing.
I've been asked a number of times what are my thoughts on where the market will be in a month or two. The truth is, I am not sure, but I don't foresee anything crazy happening. In order for prices to drop, the number of sellers would need to exceed the number of buyers. There will certainly be a flood of new listings coming on the market over the next few months as the shelter in place is gradually lifted and spring sellers become summer sellers. When that happens, I think there will be many buyers who want to buy. I also think many, including our clients, are currently taking a wait and see approach, and/or thinking they may snatch up an opportunity at a lower price. Certainly, that could happen, but I have to imagine there are many young families or professionals out there renting on the peninsula, or who live in condos or apartments in San Francisco who as a result of SIP will finally make the decision to move to a home with a yard to the peninsula, Marin, or the East Bay.
Additionally, in order for prices to drop, we'd need to see a lot less buy side demand. That would be driven by buyers losing their jobs (1), or reduced buying power because of loss of liquidity from the stock market drop (2).
1) In terms of buyers losing their jobs, I do not see this being a significant issue - the four main local industries making up the bulk of our buyer pool are either in high tech, biotech (Genentech, Gilead, etc), healthcare (UCSF, Stanford, Sutter Health, Kaiser), or finance. The buyer working a small startup may likely be affected (we did have one client at a Burlingame startup get laid off), though that is not a significant percentage of the buyer pool. Interestingly, Facebook is hiring 10,000 employees in engineering and product (I doubt most will be in the Bay Area, but still interesting), and I read that Google, Apple and Amazon will be aggressively hiring. [Edit: as of 5/7/20, Uber and Airbnb laid off 17% and 25% of their worldwide workforces, though not a major surprise given how transportation and travel are being affected by COVID-19. I am unclear if this will have an effect on the market, but given the number of inquiries I've had in the last few weeks from clients in SF wanting a home and a yard, this could offset any potential job losses in the short term.]
2) As of yesterday, the S&P 500 is down 13.4% this year, up 25% since late March, and down 2.2% over the last 12 months. While this is nerveracking, this is certainly not catastrophic. The market can change, however, many buyers move their funds to cash prior to purchasing a home, and those who are heavily invested in the market, are not experiencing devastating losses that would necessarily prevent a home purchase. For the buyer heavily invested in the stock market, their down payment and therefore buying power will reduced, so this could have an effect on housing demand as well. However, interest rates are at historic lows right now so that could also encourage buyers on the fence to purchase - the 30 year fixed for jumbo mortgages is at 3.25%, and the 7/1 ARM is at 2.625%.
I should also mention that our markets are so small - in 2019, Burlingame had just 179 sales, San Mateo had 544, Hillsborough had 119, and San Carlos had 279, for example. We'd have to see a significant amount of buyers dropping out of the market in order to see a material impact on pricing. Over the last year on the peninsula, price appreciation has been mostly level. I was just speaking to a colleague this afternoon who wrote an offer on a house yesterday in San Carlos that had been on the market just two days and sold way over asking with four offers.

Lastly, and definitely not least, we have a new listing this week. It's a super cute three-bedroom home on State Street in San Mateo. It's walking distance to both downtown Burlingame and San Mateo. Normally, I'd say pop on over this weekend and say hello at our open house, though now you can take an extra minute to review our awesome 3D tour of the home :-) If you have questions about the protocol we've put in place to ensure safe showings of this vacant home in compliance with the San Mateo County Health Department's order, please let me know.