Raziel's Ultimate Guide to Emergencies
It's always a good time to reassess your disaster and earthquake preparedness plan — it's one of the most important gifts you can give yourself and your family. Whether you've just moved to your new home, or been in your current home for a while, it's never too late to get started.
When I was in Boy Scouts (and an eventual Eagle Scout), our motto was "Be Prepared." Whether it was planning for a camping trip, completing my first aid and emergency preparedness merit badges, or getting ready to go on a sailing adventure or backpacking in the mountains, it was crucial we planned in advance what gear and how much food we were going to bring. As an adult, the "being prepared" attitude has become even more important for me in running my business, and as a new dad. The cost of not being prepared is significantly greater than taking the time to create a thoughtful, creative plan. In this case of planning for an earthquake or other disaster, think about how you would feel if your water and electricity were shut off, you were stranded in your home, and the only water you had was in your hot water heater and toilet, and you couldn't even charge your phone. What if you have important medical equipment at home that needs power, or medication that needs to stay cold?
GETTING STARTED
I've done a lot of research to put together the below comprehensive list of items to consider storing at home as you build your emergency kit. I read survival blogs, bought books on disaster prep, talked with friends, and researched local and federal government recommendations. It's worth noting that when we get hit by an earthquake or other disaster it could be at least a few days or even a week before help arrives, so it's important you can provide for yourself and your family at the minimum until then, and perhaps even longer.
The second kit I've assembled is an auto emergency kit. This one fits neatly into your trunk, and is designed as a mini version of the larger emergency home kit. It has a couple days of food and supplies.
Before we dive into the kits themselves, I'd also recommend checking out my post on how to sign up for San Mateo County's Community Alert System (via text message) as well, learn about the Community Emergency Response Team, and check out San Francisco's official earthquake preparedness site for more tips. Other good resources include the federal government's Ready.gov website, prepper websites, 72hours.org, the Red Cross disaster prep site.
THE ULTIMATE HOME EMERGENCY KIT
FOOD
I'd recommend getting quite a bit of food as you never know how long it will take for help to arrive. In Katrina, some places weren't reached for a week after the disaster. Make sure to have extra food for your family and loved ones. Getting freeze dried food is a smart way to go since all you have to do is add water and heat up. Free dried also has a 25 year shelf life, so once you buy it you can forget about it. Costco has a special section of freeze dried foods on their website. They carry most everything you could need.
Here's a few good ones:
Deluxe Survivor 700 Total Servings Variety Emergency Food Kit By Food For Health from Costco

Quick Oats 20 lbs. Emergency Food Bucket

283 Total Servings of Fruit Variety Emergency Food Kit By Shelf Reliance® THRIVE

270 Total Servings of Vegetable Variety Pack Emergency Food Kit By Shelf Reliance® THRIVE™

340 Total Servings Of Breakfast Entrees, Emergency Food Supply By Food For Health

Instant black beans on Thrive website and Lentils, instant brown rice
The only downside of freeze dried food is it does need to be cooked, so there's more prep and effort (using a stove to boil water, etc), and uses up water. Two other options are buying canned food (shorter shelf life, but very convenient), and MREs, which are Meals Ready to Eat, and are most commonly used by the military. I purchased the MREs with flameless ration heaters built in so you get a nice and hot meal, and they come in a 12 pack. Per meal, they are much more pricey but very convenient. I also carry these in my car kit.
Other items to have for cooking:
Can opener, utensils (the Light My Fire sporks are awesome), plates, etc

A dual burner stove – Get one that burns both camp fuel and gasoline, and good quality. It's for heating water for tasty freeze dried food. This Coleman stove is best fueled with either Coleman Camp Fuel or Crown Fuel. You can pick it up a REI or any camping store.
WATER & WATER STORAGE
The basic element of any kit, storing water is important to have if our water supply gets tainted like what happened in West Virginia. There are a number of ways to store water, but I'd recommend getting the 55 gallon food safe water barrels. It's the easiest way to store a large quantity of water. By adding drops the water has a five year shelf life before you need to swap it out. You should allocate one gallon per person per day at the very minimum, but more is better, particularly if you want to cook and bathe. I have the Shelf Reliance BPA Free 55-gallon Barrel Water Storage System. Just know once you fill this beast, you can't really move them – they're 440 pounds when full. The Shelf Reliance system comes with a pump and tube so you can take out as much or as little at a time as you want. A good container to store pumped water in is the MSR Dromedary Bag; I like it because you can hang it from a tree and it has a convenient spigot at the bottom (additional, but worth it). I've used this backpacking in Yosemite to store filtered water for the night.
I also recommend the five gallon jerry cans, made by Scepter. I've used these on camping trips with my truck and they're solid as heck. Scepter also makes good five gallon gasoline storage cans with child resistant closures if you're looking to store fuel at your home.
OTHER IMPORTANT ITEMS
First aid kit – check out this impressively detailed list of what to include; the Adventure Medical Kits are a great way to start (their Comprehensive Kit

"Find up-to-date pictures of each family member in case one of them gets separated from you during a disaster, put the pictures in a waterproof or Ziploc bag, and place it in your 72 hour emergency kit." – From the Ready Nutrition website

Put fire extinguishers near each room, and make sure you have smoke and carbon monoxide detectors throughout your home. As of July 2014, California law now requires all new smoke and CO detectors to have a sealed 10 year battery. Given that most of us have ones with replaceable batteries, schedule a recurring event on your calendar to check them once a month, and then replace the batteries every six months.

Waterproof safety matches - A well made set of matches is important.

Gorilla tape – A stronger version of the popular duct tape.

Ziploc Slider Storage Bags (gallon size) - Great for storing things in and keeping them dry

Cocoon Nylon Mesh Sleeping Bag Storage Sack - Convenient for storing loose items like flashlights, batteries, etc.

Axe - You never know what you might need to chop up for a fire, or to clear a fallen tree. I have the Estwing 16-Inch Steel Camper's Axe and I've used it a few times to chop firewood and it works well.

Paracord – good quality rope can be used for lots of things. I like the Rothco Type III 550-Pound Commercial Paracord (100-Feet).

Extra set of car and house keys

A tarp – It can be used for shelter, as a ground mat, or lots of other things; I'd suggest getting a few as they're cheap (around $10 each) and have so many uses

Pen, notebook, and pencils; the Rite in the Rain brand is awesome since you can write in their notebooks and pencil/ink won't smudge or go away from water contact; get yourself some cheap Bic Mechanical Pencils and check out a Rite in the Rain Tactical Notebook (All Weather). Prices are a little cheaper on the Rite in the Rain website than on Amazon if you are ordering more than a couple.

A multi-tool pocket knife – I have a Victorinox Swiss Army Knife my parents gave me the summer I went off to Scout Camp Cutter in sixth grade, but otherwise I'd get the popular Leatherman Skeletool CX Multitool as it is a good all around multitool; to check these out in person you can always visit and purchase at REI too

Having a folding saw is important for firewood, moving debris from your fallen house, etc

A basic $2 whistle is important – The SE 5-in-1 is a safety whistle, compass, signaling mirror, mini waterproof storage container (for matches), and a flint sparking rod, though for flint I'd rather use the Light My Fire Strike Fire Starter (or combine it with their cool FireKnife)

Clear plastic sheeting – can be used to keep rain away, or lots of other things

Wipes – These can be used to clean your hands or take a water-free shower, and afterwards you'll feel amazing. I first did this on an off-roading trip and it felt great afterwards. I bought a multipack of the Huggies Soft Skin Baby Wipes and they will last a long time.

Gloves – It's good to have work gloves in case you have to move debris or something jagged. The Leathercraft 125M Handyman Flex Grip Work Gloves are good ones.
LIGHTING
My favorite flashlight is the Fenix PD35, hands down. I use it all the time and have a collection of them scattered around the house, and use them for camping too. You can use inexpensive CR-123 batteries with them, or get the rechargeable 18650s from Orbtronic, which are made by Panasonic and will last for a long time. I have both types. I love the Fenix HL30 Headlamp too which is handy for cooking and hands free stuff. I also have the 2,600 lumen Fenix TK-75 which may be overkill but it's always nice to have a bright light handy…can be used for search and rescue it's so bright.
It's a good idea to keep a sturdy flashlight next to your bed that you can easily reach from the floor and use at a moment's notice. I like the Maglite Heavy Duty 6-D Cell light. Not as bright as the Fenix lights above, but still good.
Emergency candles – I'd get a couple kinds. The 100 Hour candles are great to park around the house when you need long lasting light. The Sterno ones are good too. Also good to keep one near your address sign in case an emergency crew is looking for your home in the dark.
COMMUNICATION
Being able to communicate after a disaster is very important. Imagine you and your significant other or child are at home. One of you needs to leave your home – cell phone towers are down and not working – so how else can you communicate? I'd get a good pair of walkie talkies. Based on the research I've done, it seems the clear winner is the Midland GXT1000VP4 36-Mile 50-Channel FRS/GMRS radio. In a suburban or urban environment, with homes and buildings in the way, a typical signal range is closer to a couple of miles. Lastly, given the batteries are rechargeable in there, set a calendar reminder for every three months to ensure they stay properly charged. After your first round of use, use the Goal Zero Yeti to charge them back up. I'm also looking into ham radio operations, but that's another story.
Emergency Solar Hand Crank Digital Radio/Flashlight in one - When the power is out, cell phones don't work, and your car battery is exhausted, you'll want to be able to hear what's going on with this hand cranked radio. Plus, it'll charge your phone too, though you're better off charging with the Goal Zero device because your arm would get sore with this!
POWER
Once PG&E's electricity to your home goes out, one way to power your electronics and other important items is through batteries. I love the Goal Zero Yeti 150 Solar Generator Kit with the Nomad 20 Solar Panel. With this setup, you'll be golden. I use it often for camping to charge stuff up, too (but don't bring the solar panel if it's for a one nighter). The solar array will charge up the battery pack, and you can plug in devices via the electrical plug (though not a fridge!), or USB. Tons of power. I'd also get their Light-A-Light, which is 300 lumens (very bright) and can be strung together with up to eight lights. I have three of them and when they're hanging from the trees, it's a clean look. Also, check out the article What To Do When the Power Goes Out by (former) NY Times tech writer David Pogue.
Eneloop rechargeable batteries – I love these batteries! I recommend getting sets of AA and AAAs as well, and a charger. The charger can be plugged into the Goal Zero solar setup to be powered by the sun.
If you're wanting to power a mini refrigerator or heavier duty appliance, there's two options. The battery/solar option is the Goal Zero Yeti 1250. It weights about 100 pounds and the lead acid battery can power a lot, plus it is completely silent. You can also pick up a refurbished one for less on ebay. Alternatively, you can buy a gasoline-powered generator too for around $500.
SAFETY NOTES FOR AROUND THE HOUSE
Leave a wrench next to your gas shut off valve and learn how to shut it off (turn it 90 degrees) to prevent a fire or explosion after an earthquake. This is the first thing you'll want to shut off after an earthquake. The 4 in 1 Emergency Tool is a simple option. If there's no easy place to put it next to your gas meter, pop a nail into your siding or stucco and hang it on the there.
It's also important to make sure you don't have any current gas leaks at your home. One little known fact is PG&E will come out to test your gas appliances if you have any concern at any time, at no cost. It's something I recommend to my clients who are moving into their new homes.
Strap bookcases, dressers, standing mirrors, pictures, and any other furniture to the wall behind them. We recently hired a baby proofer who took care of this for us (also so our little guy doesn't pull anything over accidentally) but a handyman can of course do it too.
SLEEPING/CLOTHING
There's a couple ways to do this: use a sleeping bag and air mattress, store a bunch of blankets, or do both. Given that it doesn't get seriously cold around here, an inexpensive sleeping bag like the Slumberjack Latitude 20 Degree Synthetic ($55) would work well. I love the Therm-a-Rest NeoAir Camper Mattress as it's easy to blow up and very comfortable, and is literally the size of two soda cans folded up. I also like the Manduka Recycled Wool Blanket (it's actually a yoga blanket) as it's comfortable and reasonably priced.
As for clothes, store several days of older clothes you won't miss. Imagine you don't have access to anything in your home, and/or it is unsafe to go back into your home. These clothes are all you have. Make sure to put a pair of sturdy shoes in your kit as well. Lastly, if you have an infant or child, don't forget to include duplicates of clothing and any other important items for them.
PERSONAL ITEMS
Personal items: $100 in cash in dollar bills (or significantly more), as ATMs likely won't work
The Red Cross recommends keeping copies of personal documents in your kit: medication list and pertinent medical information, proof of address, deed/lease to home, passports, birth certificates, insurance policies; you can store in the cloud as well, using services like Box, Dropbox, or iCloud)
To pass the time, a deck of cards or other games is good to have, and perhaps an old book.
SANITATION/HYGIENE
Getting down to business, when it's time to go to the bathroom in your backyard, there's safer ways then digging a hole in your backyard, particularly if you'll be needing it for a few days. The Luggable Loo is a portable 5 gallon toilet Also make sure to include kleenex and toilet paper (Quilted Northern Ultra Plush of course). Costco's Kirkland line is the most inexpensive I've seen for good quality.
Personal items sample list: toothpaste and toothbrush, deodorant, sunscreen, dental floss, liquid soap, bar soap, feminine products
WHERE TO PUT IT
Storing your kit can take up quite a bit of space, so I suggest buying a large plastic storage container. I have the Lifetime 60012 Extra Large Deck Box which is water resistant and seals well, plus it's easy to set up. If you can, store everything outside your home in your backyard, so if your home collapses, your supplies are easily accessible.
GETTING INVOLVED IN YOUR COMMUNITY
Being prepared doesn't just mean being prepared in your home. It means understanding how first responders and emergency crews will respond, and also knowing who on your block can help you. Here's several ways you can get more involved:
Consider joining your neighborhood network:
Burlingame Neighborhood Network - The Burlingame Neighborhood Network encourages Burlingame citizens to work cooperatively in neighborhood teams to prepare for disasters. In the process of getting better acquainted, neighbors are inspired to plan other events such as block parties and holiday get-togethers. Their sense of community fosters a "Neighborhood Watch" awareness that helps prevent crime. - From the BNN website

Hillsborough Neighborhood Network - The HNN is a grass-roots group of residents collaborating to assist neighborhoods to get acquainted, informed and organized for emergency preparedness at the individual, neighborhood, and community level. Our objectives are to prepare neighborhoods to be self-sufficient in case of disaster, to promote a safer community, and to build communication within neighborhoods. Hillsborough residents can sign up for a monthly Emergency Prep Update email and find out who their Neighborhood Leads are by contacting: hnn@hillsborough.net - From the HNN website
Community Emergency Response Team (CERT) – Each town
THE ULTIMATE AUTO EMERGENCY KIT
Okay, if you've made it through everything above this, this section will be a breeze.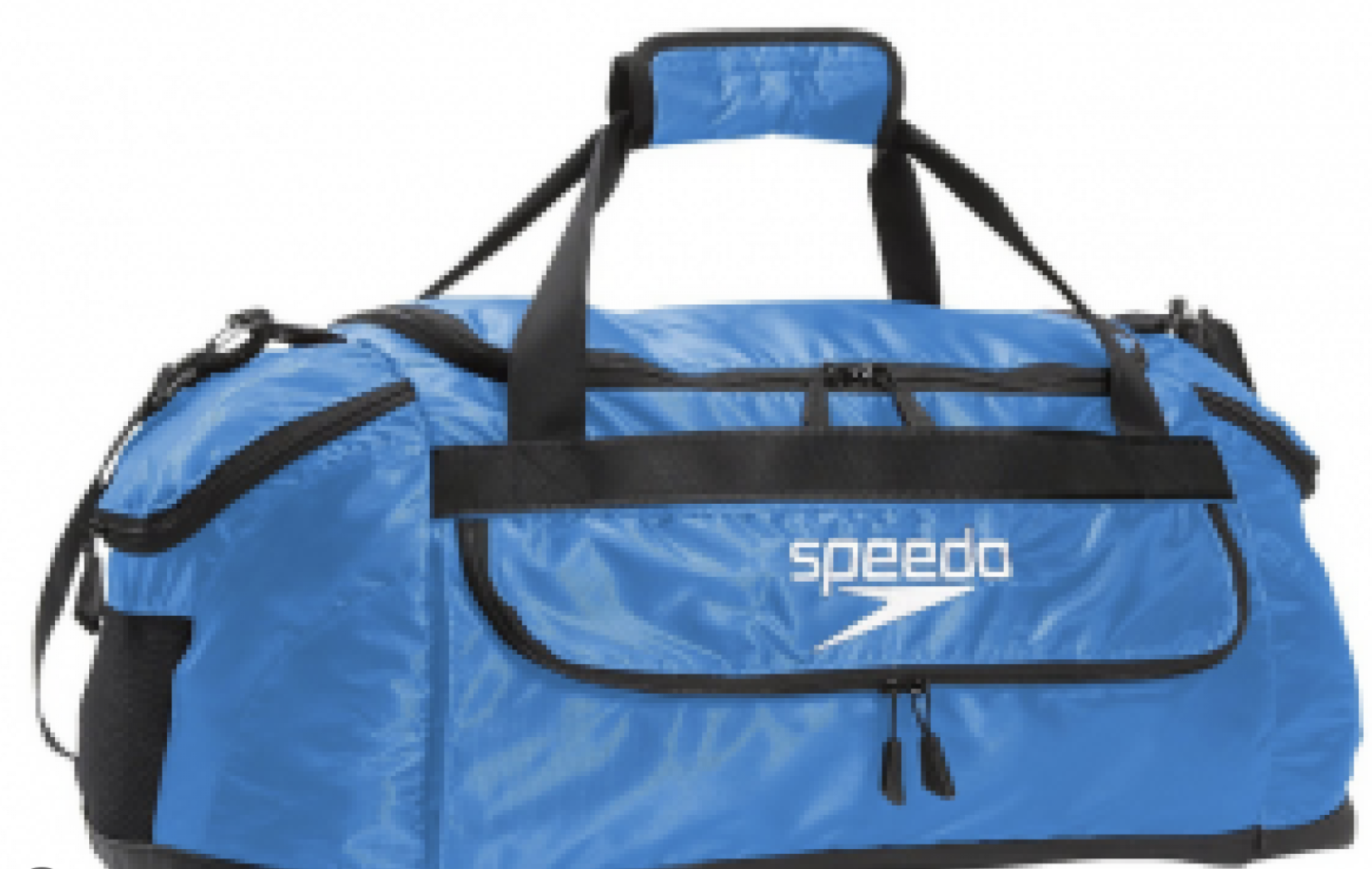 CONTENTS
Mask - Dual use for the earthquake kit. Good for if there's a lot of dust or debris in the air. They are technically called particulate respirators.

Light sticks - Ideal to stick on your car at night as a bright marker. Also good for signaling. I like the 6 inch, 12 hour Cyalume SnapLight Industrial Grade Light Sticks, and they come in a 12 pack.

Survival blanket – Quality mylar blankets will keep you warm if you have to stay in your car overnight. They work by retaining your body heat, and work remarkably well.

Two gallons of water (I like the gallon size Crystal Geyser bottles since they are rugged and two snugly fit in a typical cloth grocery bag)

Emergency poncho – good to have if you have to stand in the rain for a while waiting for help.

A Chamois cloth – a good absorbent towel useful for a wide variety of things

A good duffle bag to store the kit in – I really like the Speedo Performance medium size as it's rugged, has good pockets, and since it's in your trunk all the time, also nice to look at too

Tarp - Tarps are useful for a variety of things (many sizes too). Great for providing shelter and warmth, and keeping the rain off you. Also can be used as another insulating later outside the mylar wraps.

Duct tape - Duct tape is a staple for any emergency kit. Can be used to hold something together, whether it's a splint, or taping a message or glow stick to your car

Pocket knife – The Bear Grylls Survival Series is a good basic foldable knife for under $20

Escape Hammer - If you're trapped in your car, you'll need one of these to easily break your window glass. They have a smaller "keychain" version but it can only do door windows, not a windshield. These are extremely popular items; again, keep this one in your door pocket along with a knife for cutting your seatbelt, if necessary.

First aid kit - Adventure Medical makes great first aid kits. Definitely prudent to have one of these. While it has a little more than you may need, I'd rather be safe than sorry. I like the size of their Weekender kit for the car.

Auto fire extinguisher - Good to have just in case you're the first person on the scene of an accident and the engine is on fire. I also have a larger one in my garage and another in the kitchen

Writing implements – If you get stuck and need to leave a note on your car, I like the Rite in the Rain brand of notebooks designed for naturalists as pencil doesn't smudge even when it gets wet; get some cheap mechanical Bic pencils to go with it

Food – I'd recommend having 6 or so flameless MREs (see food section above), so three meals for two people.
HERE ARE A FEW OTHER IMPORTANT THINGS TO CONSIDER:
- Consider getting Earthquake insurance; the premiums are high but could be worth it
THE FINE PRINT
All of the items recommended above are items I have personally purchased. The Amazon links within this post are affiliate links; proceeds will be donated to the Burlingame Library Foundation.
For additional information on Emergency Preparedness Plan For Your Family please visit Emergency Essentials