Peninsula Museum of Art
Raziel Ungar
March 8th, 2016 - 3 min read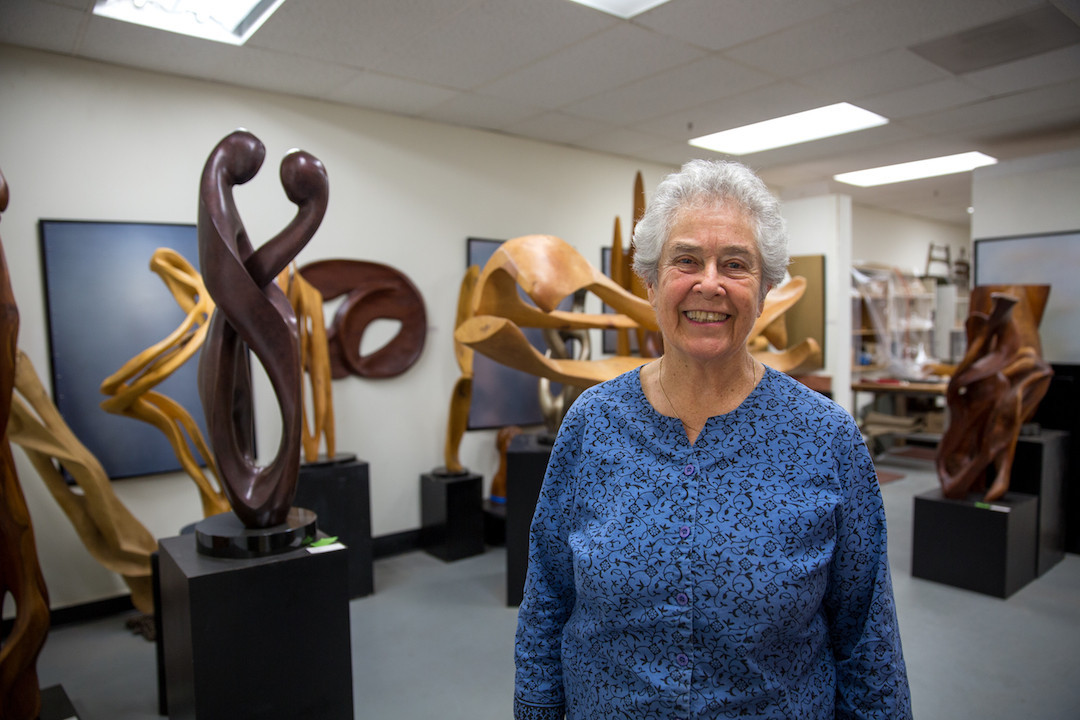 PENINSULA MUSEUM OF ART
Peninsula Museum of Art
It's late on a Tuesday morning, and as usual the Peninsula Museum of Art is buzzing. Founder Ruth Waters is speaking to the instructor of an in-house, about-to-begin Tai Chi class, surrounded by the paintings of Beat-era San Francisco artist Frank Koci. Meanwhile, the chairs have arrived for the afternoon's event, a meeting of the San Mateo County Arts Commission's leadership council, and the delivery guy isn't sure where they go. Arts Commission Board Member Robin Rodricks has arrived early to prep for the meeting and needs a minute of Ruth's time. Meanwhile, "sculptor for the head" Wayne Wichern is teaching a class on millinery – the art of creating hats – in his studio, one of 28 run by the Peninsula Art Institute, which operates in tandem with the museum. Wichern is one of several in-house artists who hold classes at the Institute.
The whole brilliant cacophony is the brainchild of Waters, a sculptor originally from Seattle, Washington, who came to California as an 18-year-old Stanford University freshman in 1951. Save for a stint in Northern Virginia in the 1970s, she's been here ever since. A journalist, teacher and former competitive marathoner, Waters got the idea for the museum and institute in 1977. "The (Peninsula) Museum is a direct descendant of 1870," she says, referring to the 1870 Art Center, which she founded at the former Barrett Elementary School in Belmont in 1985, after first leasing space in Belmont's Twin Pines Park for eight years. The Barrett location, which housed 27 studios, closed in 2012, the same year the PMA and newly created Peninsula Art Institute moved into its present location at 1777 California Drive, in Burlingame. Before that, the museum was at the Manor House, in Belmont.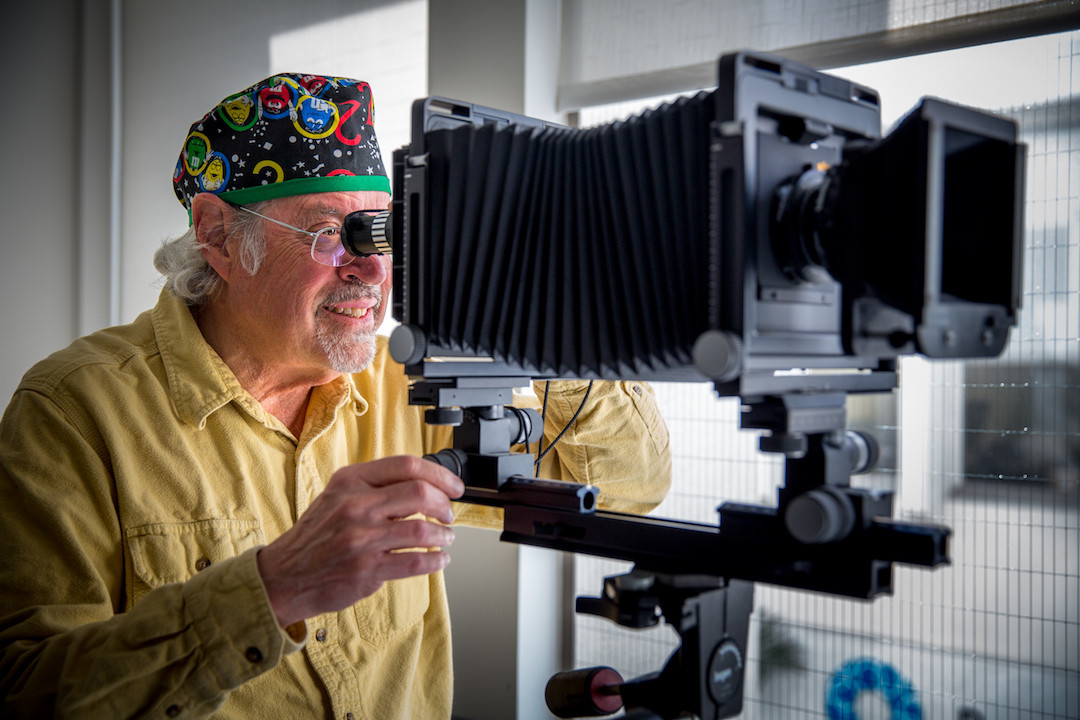 According to the museum's web site, the Manor House location was always meant to be a "starter home." The organization's long-term goal was "a building with space for multiple galleries, a Museum Store, studios for professional artists, a classroom…" In 2005, Waters was introduced to a local philanthropist named Charles Homer, who donated $1 million to the project, making its long-term goals possible. The group spent years canvassing the area, considering spaces from "Redwood City to South San Francisco" before finding 18,000 square feet of gold on California Drive.
"It was raw space at first," Waters recalls. The PMA board worked with an architect to create an elegant, stark and sophisticated space large enough for "multiple galleries, a Museum Store, studios for professional artists, a classroom…" "As far as I know," Waters says, "we're just about the only museum (in the U.S.) with working studios attached." Waters occupies one of those 28 studios, along with approximately half of the old 1870 Barrett crowd. Among them are sculptors, painters, drawers, photographers, mixed-media collage artists and at least one "sculptor for the head." Eight of the 28, including Waters, teach classes in their studios. "Moving here," she says, "was a quantum leap."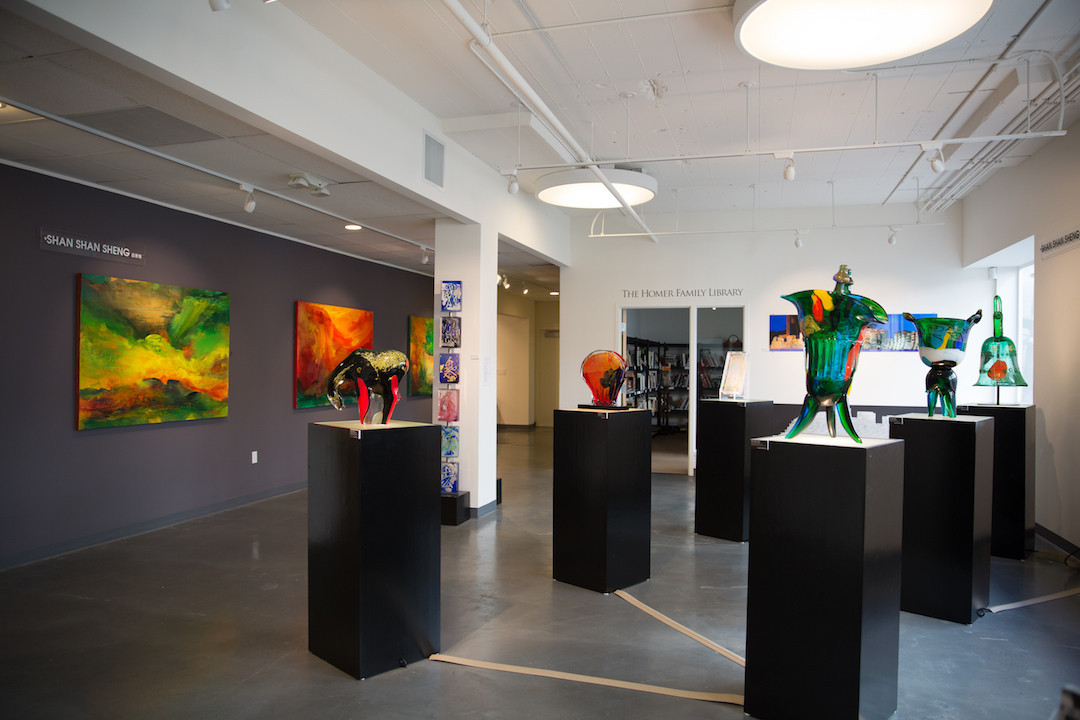 The idea to create and institute and museum came from Waters' belief that local artists were simply too far away from San Francisco to truly exploit its cultural opportunities. "In my experience, people don't use studios unless they live within 20-25 minutes of them," she explains. "No one was going to San Francisco." The result, she felt, was isolation – and "artists don't do well in isolation." Besides, she felt, there were plenty of artists and art-appreciators on the Peninsula who didn't need to get to San Francisco for their identity. "This area needs an art museum," she states, and not just for the artists. "The community needs a facility open to the public. In pre-literate society," she points out, "artists preserved evidence of history and beliefs."
Waters describes her collection of 28 artists as "a community," that shows work both in individual studios and in a separate gallery within the institute. Visitors are welcome "if the door's open." The facility holds open studio nights twice a year and each studio includes outward-facing windows in which artists are required to display their work. Right now the museum is wrapping up the Koci retrospective and an exhibition of paintings by Lydia Rae Black. A collection of sculptures by Richard Deutsch continues into January; "optical interventions" by Santa Cruz artist Andrew Voogel runs to January 26. In keeping with Waters' original philosophy of providing art for local artists and patrons, the museum specializes in Bay Area artists.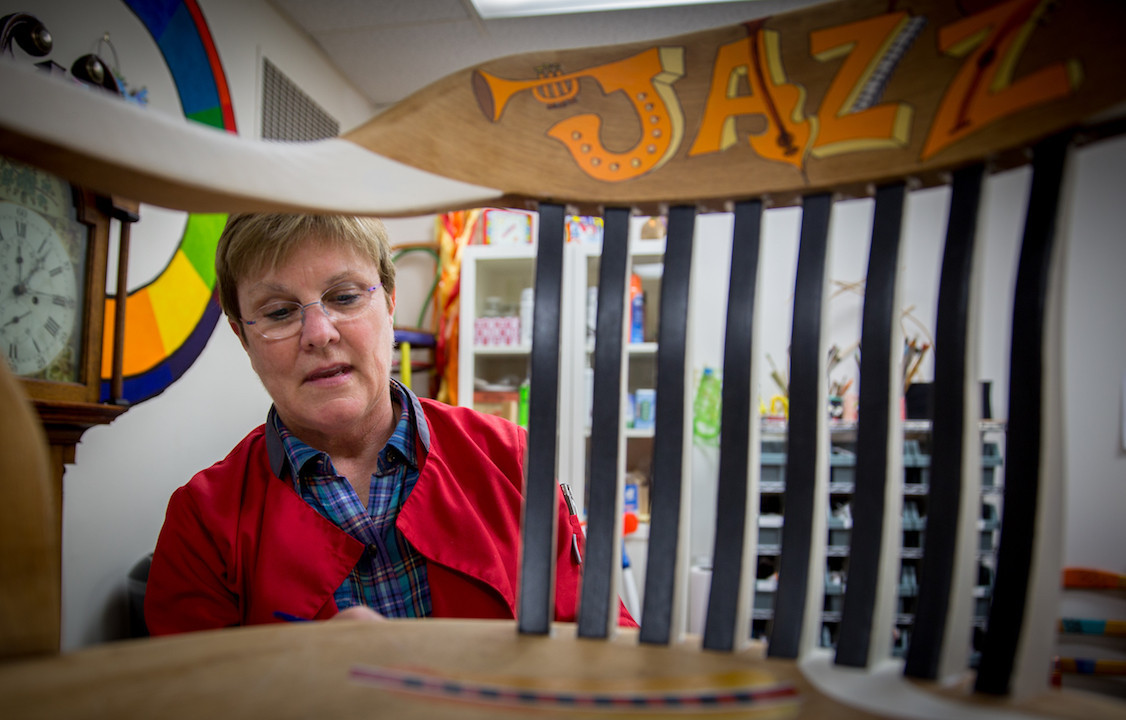 Of late, the gallery and institute has been beefing up its alliances and events calendar, plus there are walk-in visitors during regular business hours. At present, Waters estimates the gallery receives somewhere between 50 and 100 visitors per week. One of her many jobs is to "bring people in the door," a multi-faceted jester's hat of responsibilities that sometimes has this veteran of 16 marathons looking for the faint outline of a finish line in the far-off distance. Today, the museum and institute are both full-time jobs, leaving her studio, with its graceful hardwood sculptures, too often darkened and empty. "I can't do this forever," she says. Then she pauses, adopts a mischievous smile, and adds, "The thing is: I can't, but I can."