Community Profile: Garrett Cortese
Raziel Ungar
April 6th, 2016 - 5 min read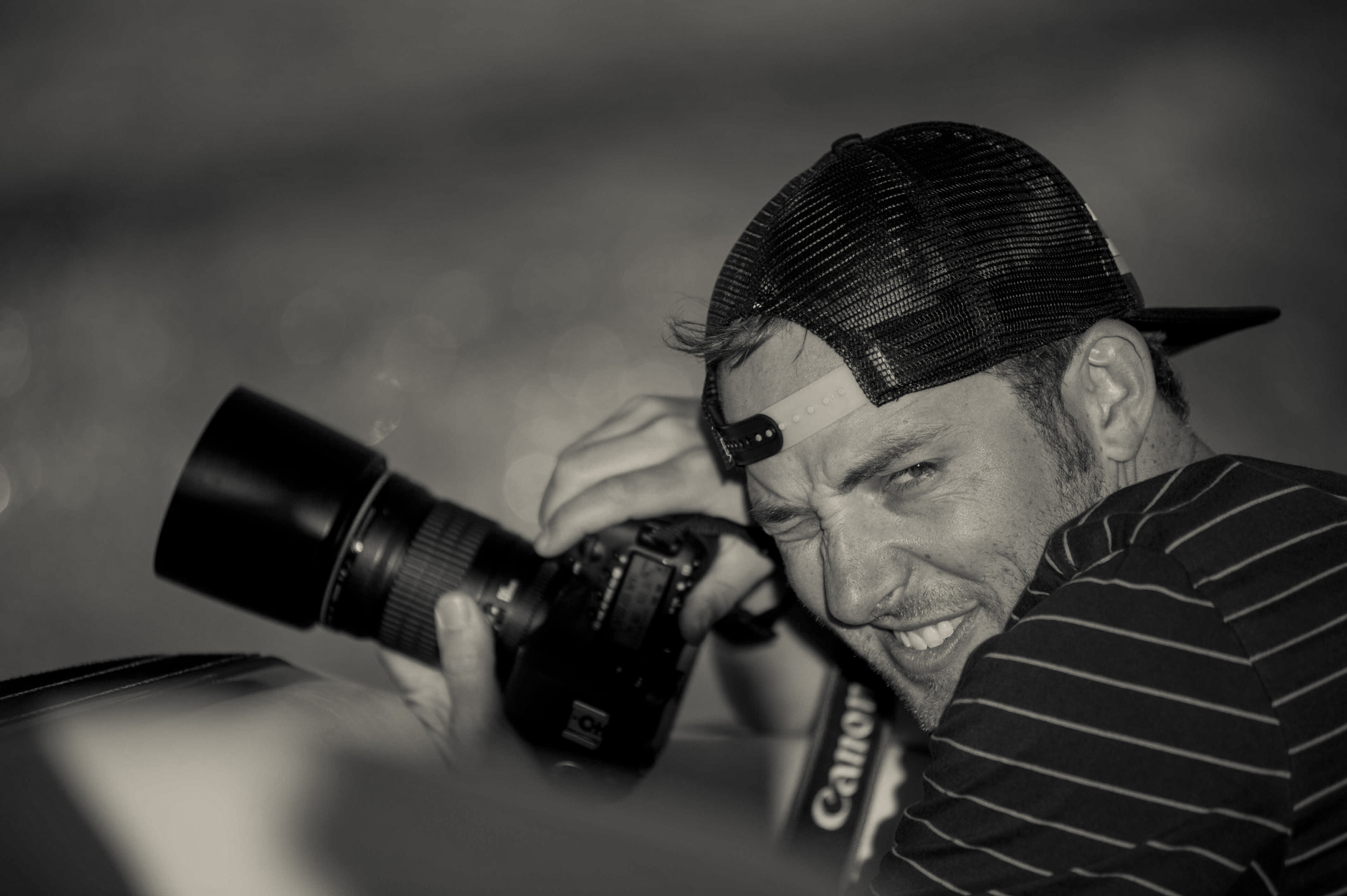 Garrett Cortese was born and raised in Burlingame. He lives in Florida and is the editor and director of photography for Alliance Wakeboard Magazine.
What was it like growing up in Burlingame?
Well, I remember living next door to a kid named Raziel and riding our Big Wheels up and down the sidewalks playing cops and robbers, haha! It's funny looking back and realizing just how special of a place Burlingame is. Obviously, it gets a lot of attention because of the location, climate, and "charm", but for me I loved the people and sense of community. From school to AYSO soccer and BYBA baseball, to church groups, Boy Scouts, things like Art in the Park, and more, I always felt a strong sense of community in Burlingame. Things change and, obviously, Burlingame has evolved quite a bit - I definitely wish places like Record X-Change and Electric Ave. were still around - but there is still a sense of community. And hey, Nini's, Village Host, and It's-It are still there.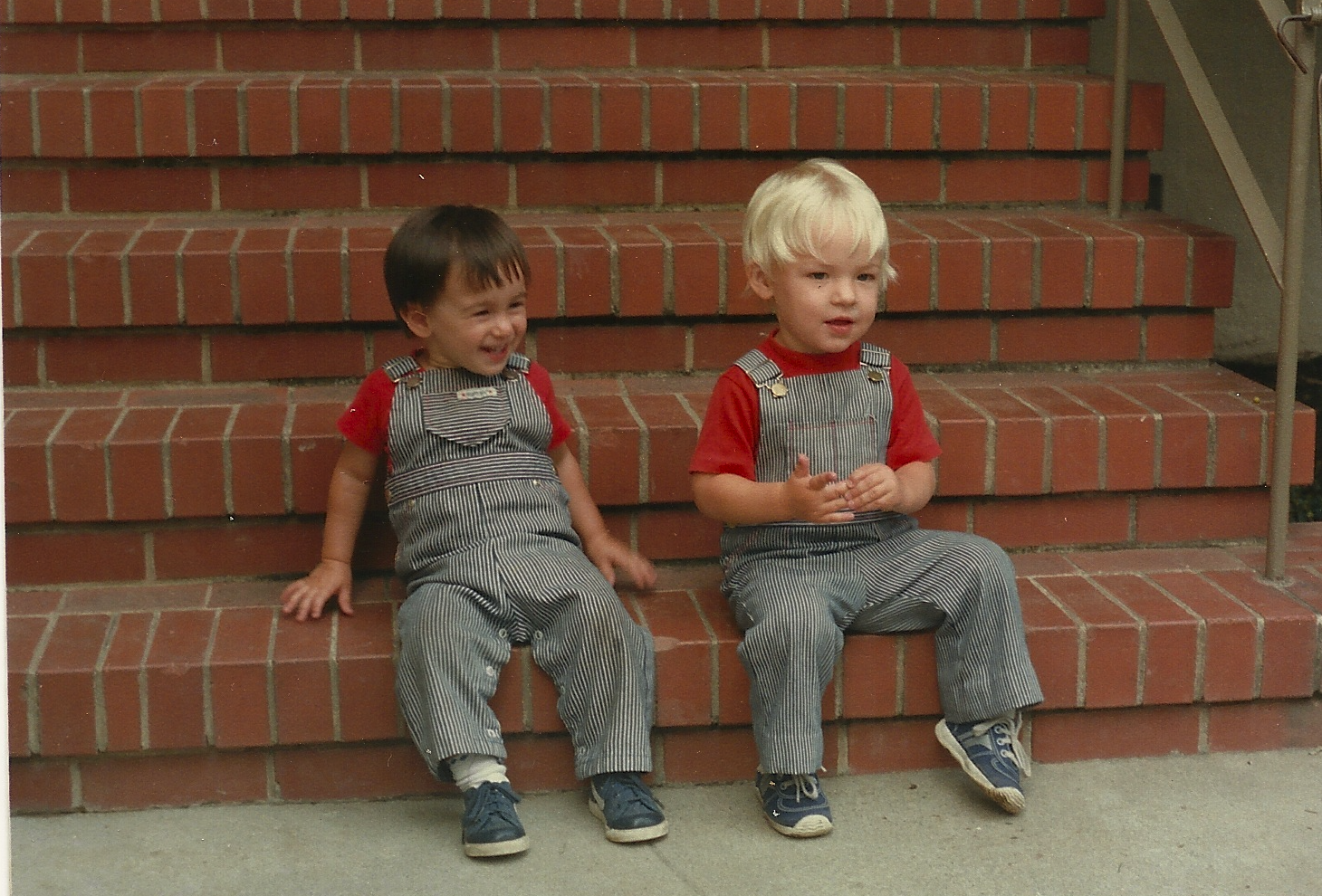 What did you love the most about Burlingame High School?
There was a lot I loved about BHS. Like the city itself, I felt BHS had its own sense of community, as well. For me there were so many good teachers, too, which only made it that much better. All of my friends from Burlingame are still my best friends today and we all keep in touch; through weddings, children, and even moving apart - like me going to Florida. BHS provided me with a lot of opportunities though, from creative classes like Panther Tracks yearbook, to a variety of AP classes for college credit, to sports, and more. It was one of those schools where the more you put into it the more you got out of it.
One aspect I really loved was working on the yearbook. Glenn Morgan (then an English teacher and yearbook advisor at BHS) was a big supporter and encourager for me. We were lucky enough to have a darkroom back then, so the yearbook photographers got to develop their own film and print their own pictures. As soon as I found that out I wanted to do it. Normally the photography positions went to seniors, but Mr. Morgan let me do it my freshman year. It was myself and four senior girls in the darkroom every day, haha, that was hilarious! He really allowed me to pursue what was then a budding passion for me, and I'll be forever grateful. I managed to work on the yearbook as a photographer all four years of high school. I think in order to make it work I took the minimum required years of math and foreign language, and one year my schedule wouldn't line up, so Mr. Morgan let me be his TA the period I had open and I just worked in the darkroom on my own. That kind of commitment to students is what made BHS special to me. Obviously those four years played a huge roll in me continuing to pursue photography through college and beyond.
You've lived in Florida for a number of years. What do you miss the most about Burlingame?
I definitely miss the climate and topographical diversity, haha. Florida is hotter and muggier - and flatter - but I've learned to love it, too. There is a lot that's special about Florida, specifically Orlando, that a lot of people from outside don't realize. I also miss some of the places I listed above: Village Host, It's-It, etc. But mostly I miss being close to family and friends. Most of our high school group of friends are still in the Bay Area, and it's tough only seeing them and their families once or twice a year.
What are some of your favorite things to do when you come back to visit?
My wife and I try to come back at least once a year. I've loved introducing her to Burlingame and Northern California in general (she'd never been before we started dating). Some of the things specifically in Burlingame we like to do:
Eat at Blue Line Pizza. We're suckers for good pizza, and Blue Line is some of the best!

Walk/shop/eat on Burlingame Ave. Electric Ave might not be there anymore, but the Apple Store is pretty cool… Crepevine and Copenhagen are favorites, too.

Go for walks/runs/bike rides. We can walk/run in and around Washington Park and Coyote Point as that's close to where my parents still live. Crystal Springs / Sawyer Camp trail is also great.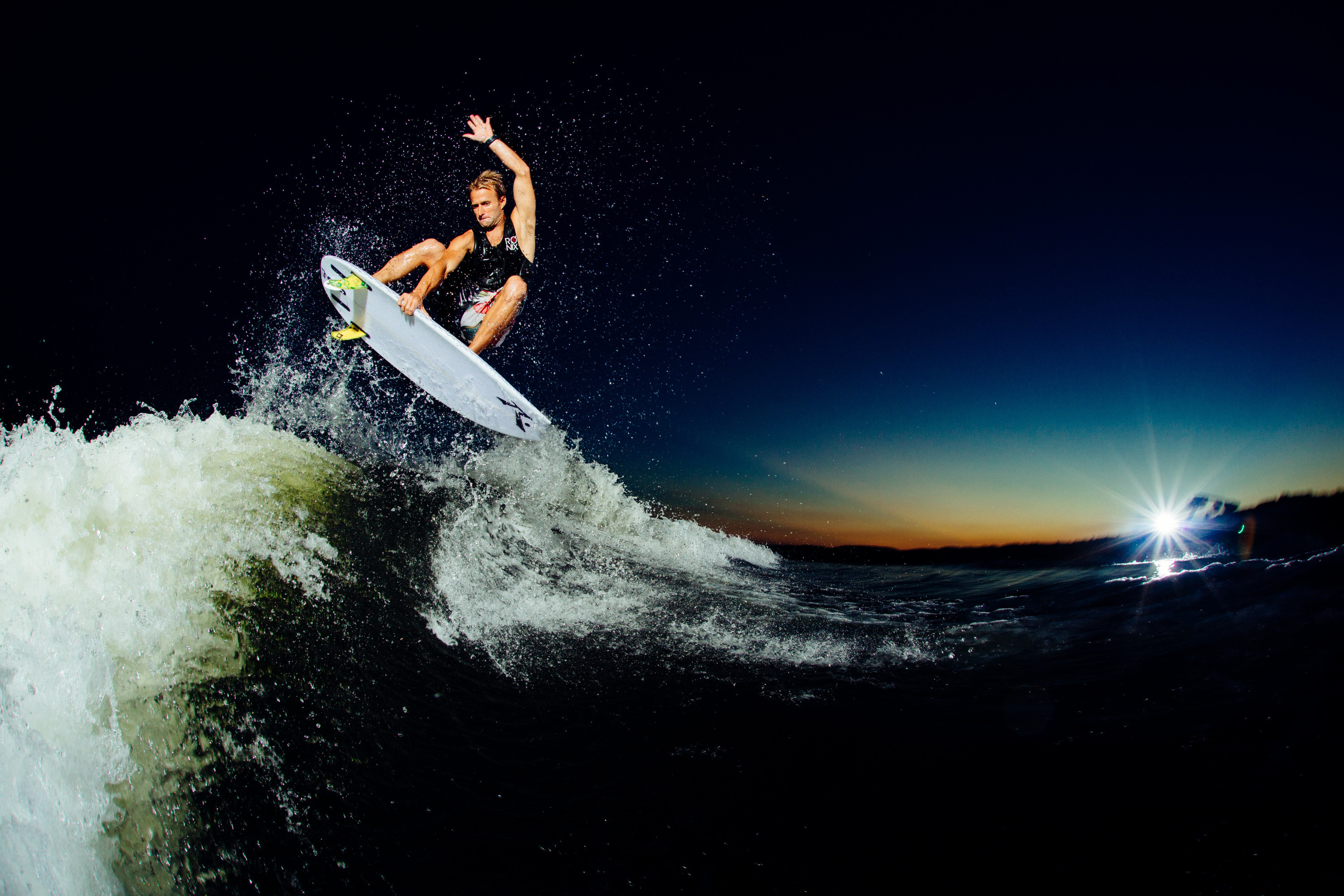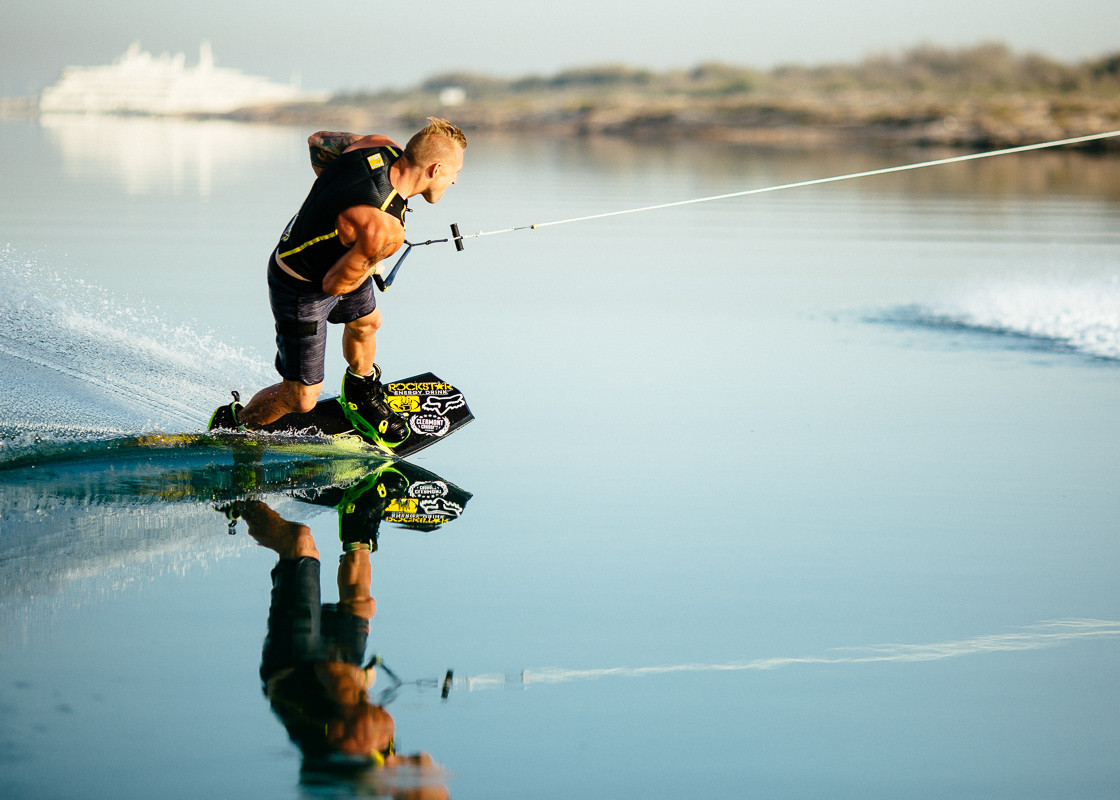 You've had a love for water sports and photography since before high school. How did you find a way to combine your two passions together into a career?
I was lucky enough to have a dad who loved water skiing and taking us out on a boat, so I was participating in that lifestyle since before I can remember. I got into wakeboarding between middle school and high school and was immediately addicted. Going out with family and friends and enjoying the sun and boating/watersports was a blast. A lot of my friendships from middle school and high school were forged even stronger because of taking friends out on my family's boat on the weekends. Around the same time I was also really getting into photography and couldn't wait for my wakeboarding and snow skiing magazines to come in the mail with new pictures to look at and stories to read. I specifically remember a time when a wakeboarding magazine came and I saw an article that said "words and photos by…". I couldn't believe that somebody had gotten paid to travel to an awesome location, ride with the best wakeboarders in the world, and write a story and shoot photos on it all. That planted an idea in my head and looking back I don't even remember considering any alternative career paths. While studying photojournalism at CU Boulder I'd come home for summer break and try to photograph my buddies riding so the photos would look like the ones in the magazines. Eventually, they convinced me to e-mail some photos to one of the editors at Alliance and I actually got a response. From there things slowly but surely snowballed and I went from getting a foot in the door to a whole leg to an arm, and eventually I was all the way in. I just made sure to keep in touch with the people I'd met (editors at the magazine, riders in California, people who worked for various companies in the sport, etc) and constantly tried to improve my photography. In 2005, I was hired by Alliance Wake magazine as a staff photographer and managing editor and I moved to Orlando where much of the wakeboarding industry is based. Eleven years later and I'm now the editor of the magazine.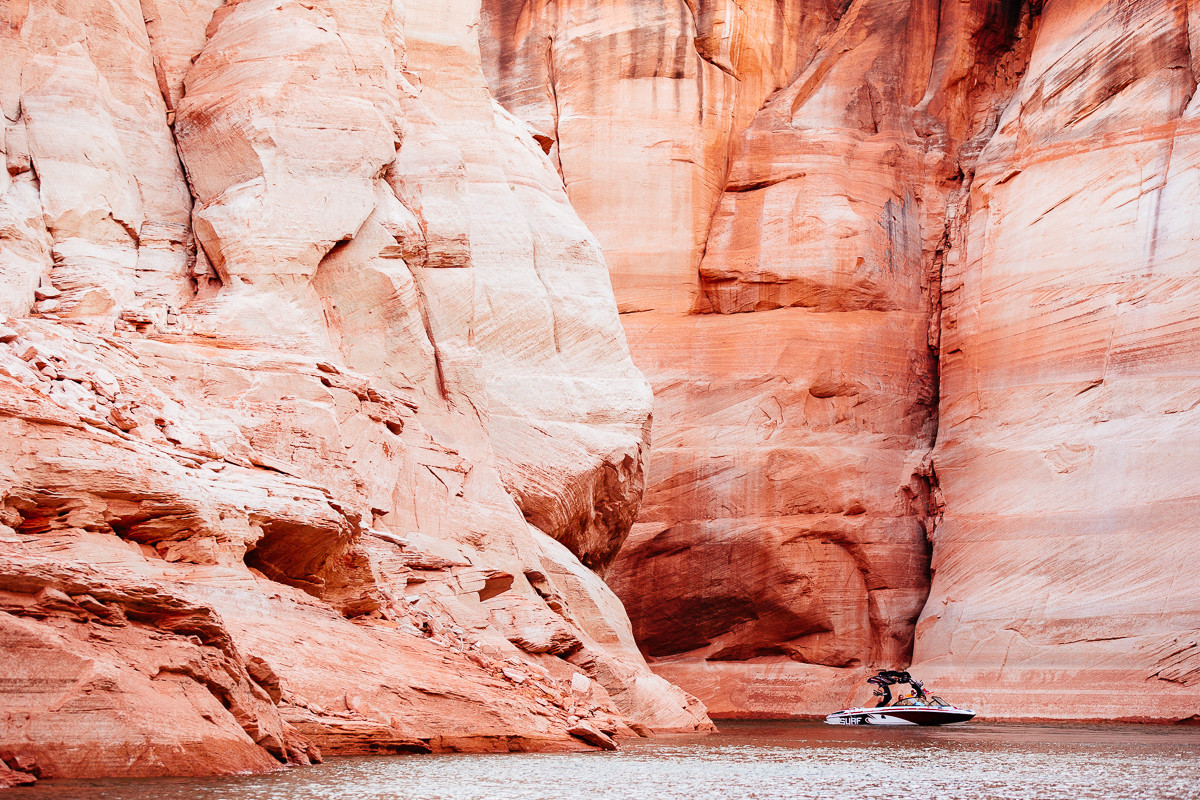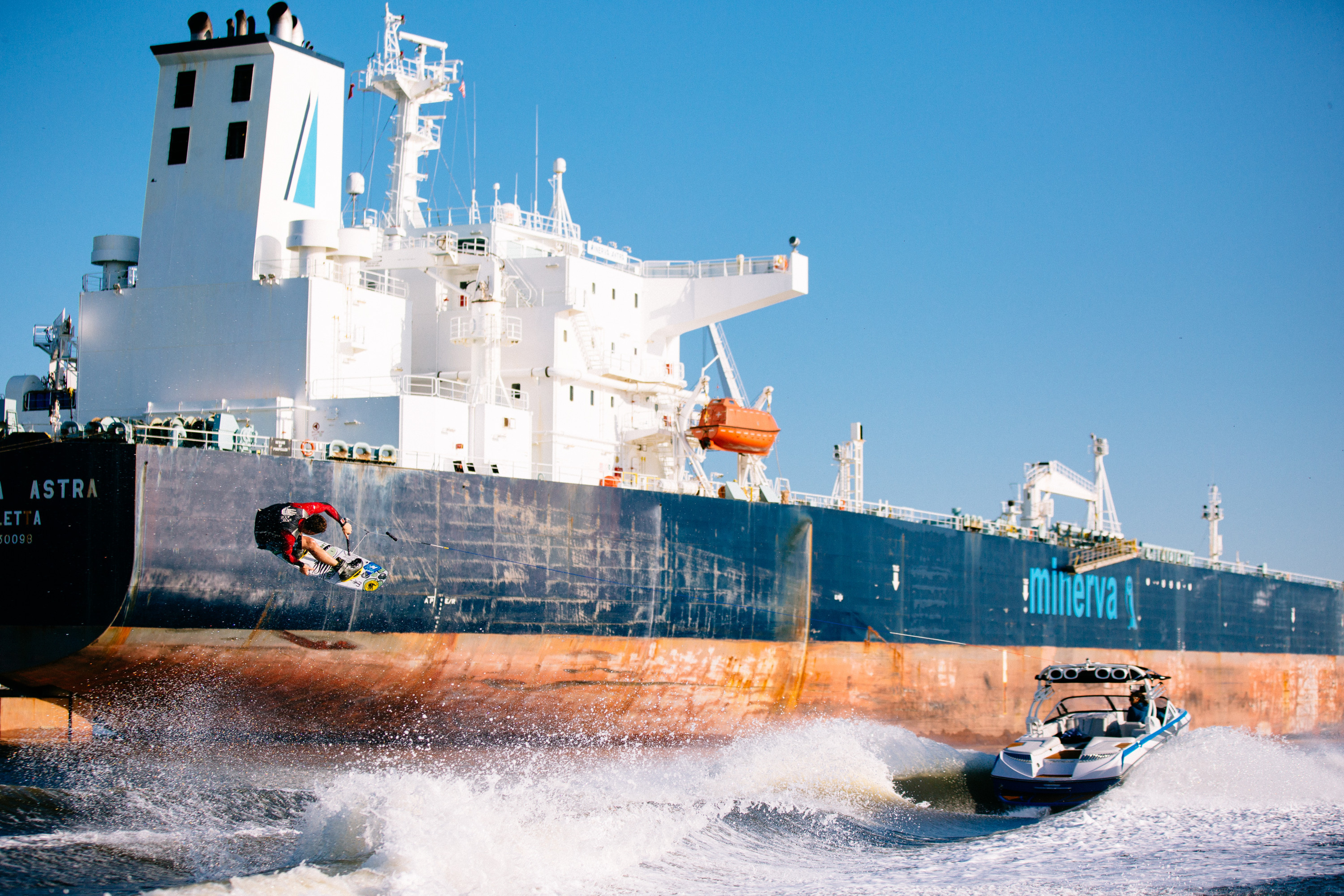 Do you come back to California much for work? What kinds of places has your work taken you?
I've been fortunate enough to travel the world while working for Alliance. In the last ten years, I've been to places like Australia, South Africa, Tahiti, Dubai, Thailand, the UK, and a lot more. You'd be amazed at where you can go wakeboarding (and find people doing it) these days, it's definitely a global sport. In May I'm headed to Italy, which will be really cool for a wakeboarding travel piece. As for the homeland, the boating and watersports scene is still really strong in California, and I'm able to come back for work once or twice a year. I've even come back to photograph some friends' weddings over the years, which is always fun. Hopefully, with all the rain and snow from this winter the lake levels will come back up and more people will be out on the water enjoying the boating lifestyle.
Do you have any advice for students about following their passions or interests?
I'm a firm believer in the idea that there is always room for great work. Whatever it is you want to do or be in life, there will be room for you to do that if you're great at it and you set yourself apart from everybody else trying to do the same thing. It might not be easy - you could face a lot of rejection and adversity to get there - but with determination and a lot of honesty it can happen. You definitely have to be open to constructive criticism and you have to be your own biggest critic. If you're not raising your game to another level there is somebody right next to you or just behind you who is. Find a way to set yourself apart and then find ways to continue that and evolve that. Finding what sets you apart is one thing, but continually setting yourself apart is a whole different ballgame.