All About Accessory Dwelling Units in San Mateo County
Raziel Ungar
October 3rd, 2020 - 3 min read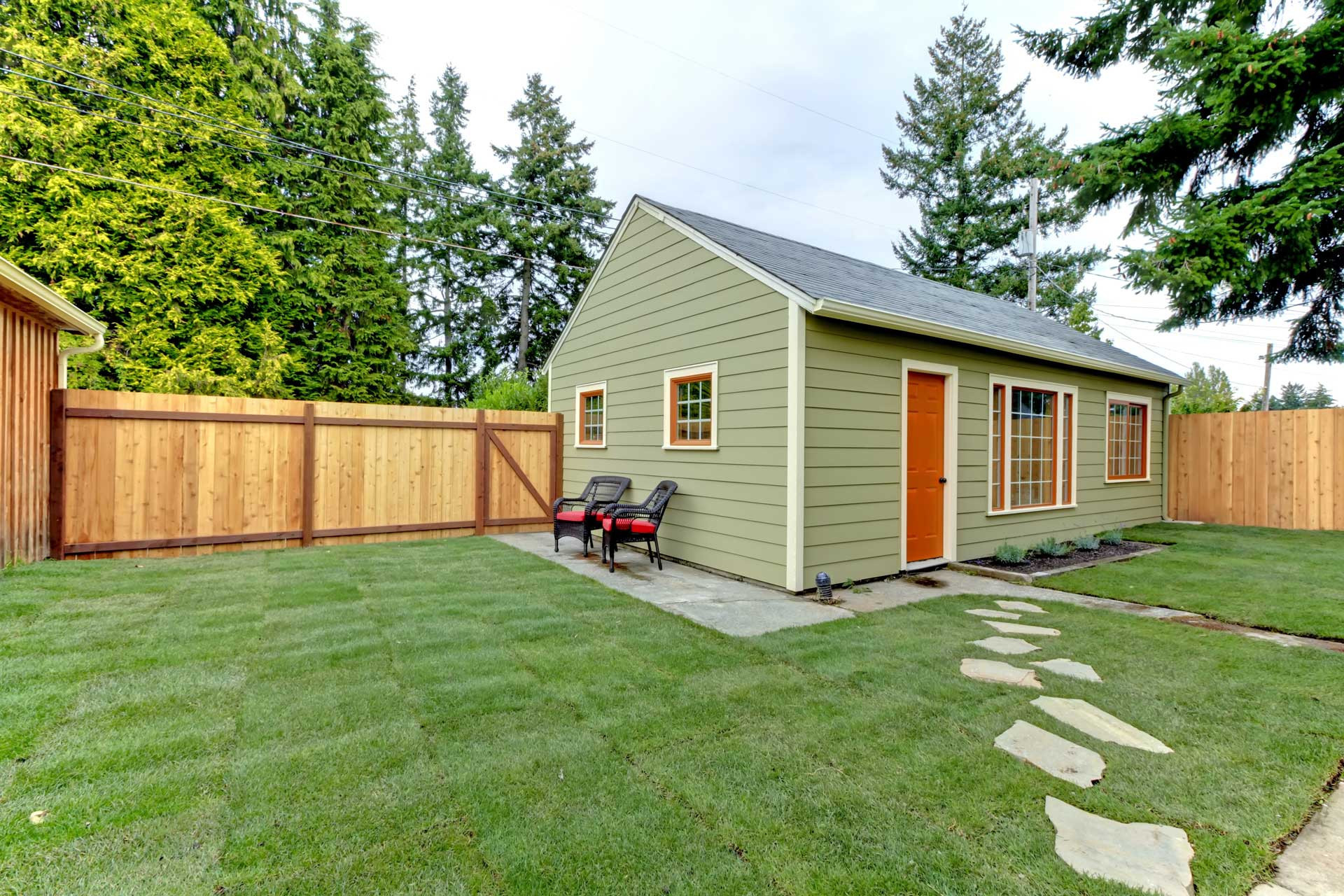 What is an ADU?
An accessory dwelling unit (ADU) is a smaller, independent residential dwelling unit located on the same lot as a detached single-family home. Some examples of an ADU include a detached garage with an apartment above it, a guest house, a converted two-story garage, a backyard cottage or "granny flat," or an in-law unit. A Junior Accessory Dwelling Unit (JADU) is an additional, independent living unit created through the conversion of an existing legally permitted bedroom in a single-family dwelling. 


I wanted to write this post given the number of questions I've received recently from clients considering adding an ADU in their backyards or even converting existing garage space to an ADU. It's something that is suddenly on the radar for many local homeowners for two reasons - in January 2020, new guidelines went into effect in California making it easier for homeowners to build them, and with Work From Home becoming common for many on the peninsula, having a quiet extra space to work is now in hot demand.


ADU rules and allowances have always existed, and have evolved quite a bit in the past few years (and months!), mainly for the purposes of adding affordable housing, the rising need to add personal work areas to be able to work from home, and the desire to have extended families visit or stay nearby. 


If you're exploring an ADU or JADU project, make sure to chat with an architect or your city's planning department to best understand your options and what may or may not be possible on your lot. Please note that each city and town has their own rules around building ADU units, most of which are new in 2020. 

What are the benefits of an ADU? 
They are an affordable type of living/working space—no paying for land or major new infrastructures

They can provide a source of income for a homeowner

ADUs are built with cost-effective wood frame construction—less costly than homes in new multifamily buildings

ADUs can provide enough living space for couples, small families, friends, young people, and seniors

Extended families can near one another while maintaining privacy—homeowners have the flexibility to share living areas with family members, allowing seniors to age in place as they require more care

Does an ADU increase property value?
Now, you may be wondering, does the math make sense for doing a project like this, and will it add value to the home? The short answer is yes. At construction costs of $450 to $700ish per square foot, the math makes sense, when on the back end from a resale perspective it could be worth $1,000 to $1,400 a foot. Or, you can do prefab, which is what we did for our original detached home office, through Modern Shed, our get yourself a sweet Airstream home office set up - if you have the driveway space - as was profiled in USA Today by San Carlos resident Jeremiah Owyang. 

How to finance an ADU?
The easiest way to pay for the cost of an ADU is to pay cash. However, if you wish to finance, the most common way to finance an ADU is via home equity—which makes sense because you are making improvements to your property which add value. A home equity loan will provide a fixed amount of cash backed by the equity you own in your home. A home equity line of credit, or HELOC, uses a line of credit, like a credit card. It differs from a loan in that the borrower is not advanced the entire sum up front. A HELOC also uses a borrower's equity in their house as collateral. 

Does adding an ADU increase property taxes?
Yes, but only on the marginal value of the ADU. California assessors treat ADUs like a home addition, so while the construction of an ADU will trigger a reassessment, it will be a blended assessment. 

ADU Guidelines by city and town
Guidelines are rapidly changing around ADUs. Check out your town's website to learn the latest. Amongst the towns below, there's a wide variety of rules in place - including noteworthy rules like allowing two-story ADUs, having the ability to build up to 850 square feet, and build up to the lot line with minimal or not setbacks. Rather than summarizing each town's rules below, given that there could be changes or new interpretations, please review the links below. 

Belmont ADUs
Visit the Belmont ADU webpage to read the complete and up-to-date information.

Burlingame ADUs
Review all of Burlingame's new guidelines here.  

Hillsborough ADUs
See the complete list on the Hillsborough ADU website. 

Millbrae ADUs
Visit their webpage and read their FAQs to see the complete list. 

San Carlos ADUs
Visit the San Carlos ADU page for the latest information. 

San Mateo ADUs
Review all of San Mateo's new guidelines here. 

South San Francisco ADUs
Visit the South San Francisco ADU webpage to learn more. 

I'd like to build an ADU. What are my next steps?
The easiest thing to do is work with an architect or designer who has significant experience working in your town already. Then, working together, you can come up with a plan and style for how the space will be used, and how you wish for it to look. Having gone through the process, it's something that we enjoyed and will add a lot of value for our family's use of our little ADU in our yard.