Ever wanted a full guest cottage in your backyard? Now, you can
Raziel Ungar
June 15th, 2020 - 2 min read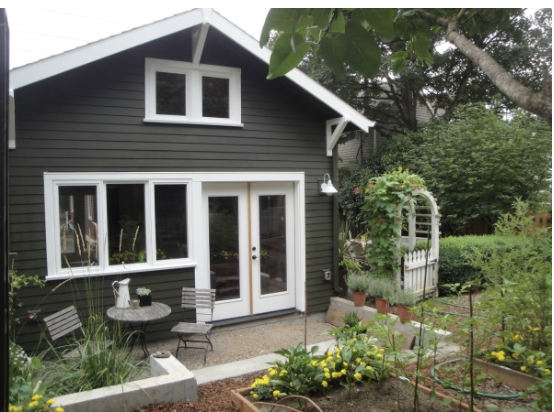 Hello everyone,
Our real estate market has continued its strength over the last few weeks. Inventory is still low but picking up. While I've chatted with a number of folks wondering if the market will soften, I've experienced the opposite. One home I wrote an offer on in San Mateo Park on a fantastic lot sold for around half a million over asking in the $3 million range. Each of our listings over the last month sold within a week of being on the market with no contingencies. My team and I are grateful for the wonderful referrals we've received recently and we love working with your friends, family, and colleagues! 
In light of work from home, I've had a number of conversations over the last few weeks with clients considering building home offices or guest cottages in their backyards for personal use. This is formally called an ADU, or accessory dwelling unit, and it may be attached or detached from your home. There are all new rules for 2020 per a new California law that went into effect in January to promote density. What this means is you can now build a structure in your backyard, or convert your garage, into a mini apartment or cottage with plumbing (so you can have a full bath) and a kitchenette. With work from home here to stay for a while, and with many of our clients having extended families visit often from out of the area, I think this will become a very popular option.
The ADU concept is so new that when we build a detached home office about four years ago, we wanted to put in plumbing, but we were not allowed to. Now, as part of our remodel, per Burlingame's new guidelines, we are hoping to extend the existing office and convert it into an ADU. Another attractive thing is one can also build with a zero lot line/minimal setback from the fence, so the extra square footage will not encroach on the yard. The ADU can be up to 850 square feet, so for those in a hilly area, that could be attractive. San Mateo's new rules permit two story ADUs, so one could theoretically add a second story over a garage. San Carlos is in the process of a draft ADU ordinance as well as Belmont, and other towns have rules in effect too, like Hillsborough, Millbrae, and South San Francisco. All this being said, if you're exploring an ADU project, make sure to chat with an architect or your city's planning department to best understand your options and what may or may not be possible on your lot.
Now, you may be wondering, does the math make sense for doing a project like this, and will it add value to the home? The short answer is yes. At construction costs of $450 to $700ish per square foot, the math makes sense, when on the back end from a resale perspective it could be worth $1,000 to $1,400 a foot. Or, you can do prefab, which is what we did for our original detached home office, through Modern Shed, our get yourself a sweet Airstream home office set up - if you have the driveway space - as was profiled in today's USA Today. 
Raziel