Behind the Scenes with Mark & Pam Royer
Raziel Ungar
August 11th, 2014 - 2 min read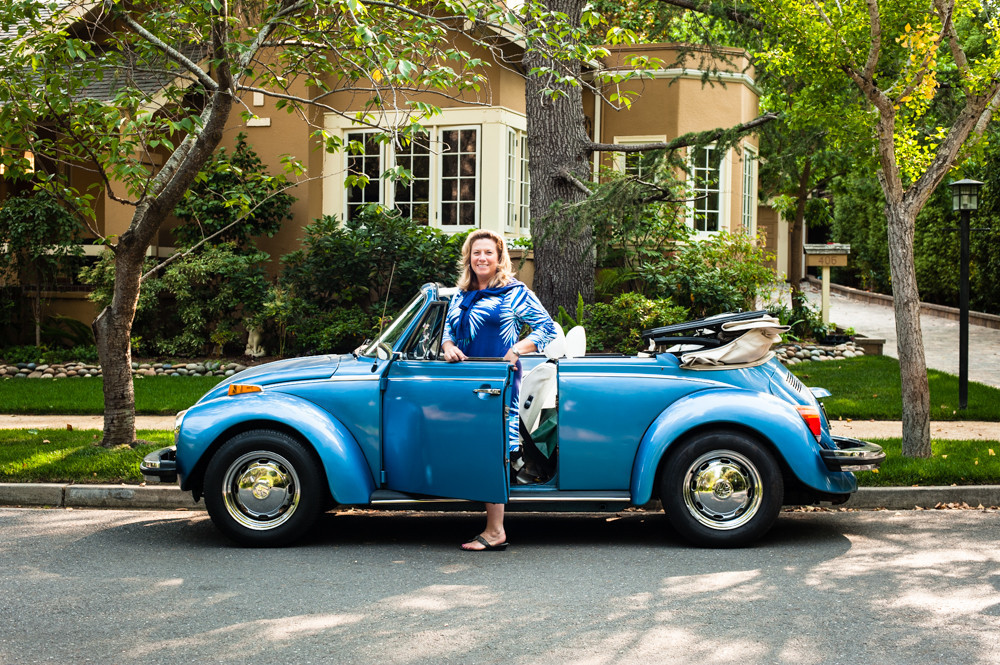 Meet the Owners
I recently began working with an amazing couple with a passion for
renovating homes
, Mark and Pam Royer. Their business is called HomesFast LLC. I wanted to really capture the people behind the business, and so I sent my photographer to visually tell their story at one of their favorite places: their home. I asked Mark and Pam to share in their own words a little bit about how they got their start and why they love what they do. I hope you enjoy!
Mark working on their first home in Richmond, Virginia, in 1992
During our careers in the financial services industry, it become more and more apparent to us that the real wealth has continually been made in real estate.  More importantly though, we have long been passionate about renovating and restoring homes to their true and deserved glory.  This passion began with the purchase of our first home in Richmond, Virginia.  We moved to Richmond in the spring of 1992.  Mark quickly began the hunt for the "perfect home" for us and our family.  It became readily apparent that neither one of us was drawn to the cookie cutter neighborhoods that dotted the suburbs of Richmond.  In his search, Mark ran across a property that was heading into foreclosure and deemed it the "perfect" home for us.
Mark at home in his garage.
 
To say that Pam was shocked would be an understatement.  The front of the property was completely overgrown with ivy.  There was even ivy growing inside the dining room windows.  The pool was green from algae and neglect.  But through all of that shone a house that was handcrafted by artisans - the granite coming from just behind the property.  We knew that this house had all the makings of becoming a wonderful home.
 
We closed in October of 1992 and worked our way steadily from room to room:  removing wallpaper, sanding, painting and buffing up the "diamond in the rough".  By Christmas, we had our first family celebration in our new home.  Throughout the process, we learned by researching and making our own mistakes.  We quickly became adept at figuring out what needed to be done and learning how to do it ourselves.
 
We pride ourselves on seeing the potential in even the most daunting projects and being able to deliver a quality remodel that will make a wonderful family home.  Clean lines and welcoming open spaces define our design aesthetic and we try very hard to maintain the original character of the homes we select.  We strive to be good stewards of these properties as we transition them to their new families.  As residents of the peninsula for the past 12 years, we have enjoyed watching the neighborhoods grow and change and come "into their own".  Being able to take a house that needs more than a little TLC gives us a chance to exercise our creative sides.
Pam painting the kitchen. Richmond, Virginia, 1992.
Pam was raised in North and South Carolina and majored in Finance and Management at the University of South Carolina.  Her love of creating a welcoming home and garden comes from her maternal grandparents.  Former farmers, they gave her the skills to be able to handle home repairs and a love of creating a warm inviting home.  Mark was born and raised in Ohio and majored in Economics.  His handyman skills are mainly self taught - a true testament to the trials and tribulations of his unbridled enthusiasm.  And with his age has come the wisdom to employ professionally licensed contractors to do the actual work.
Pam and her classic Beetle.