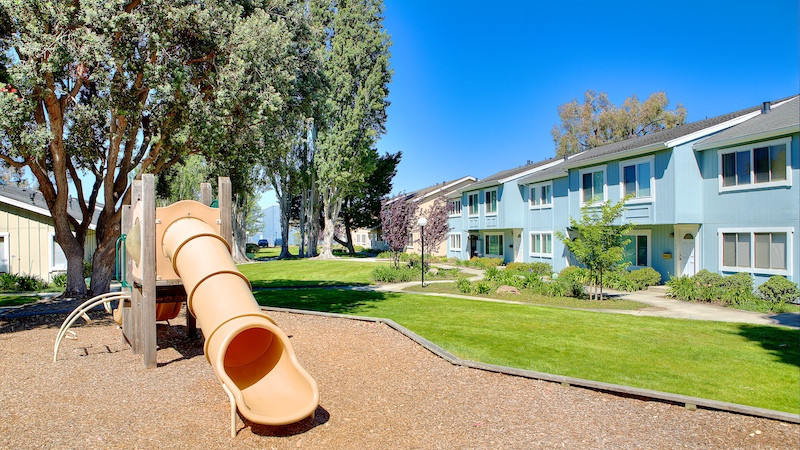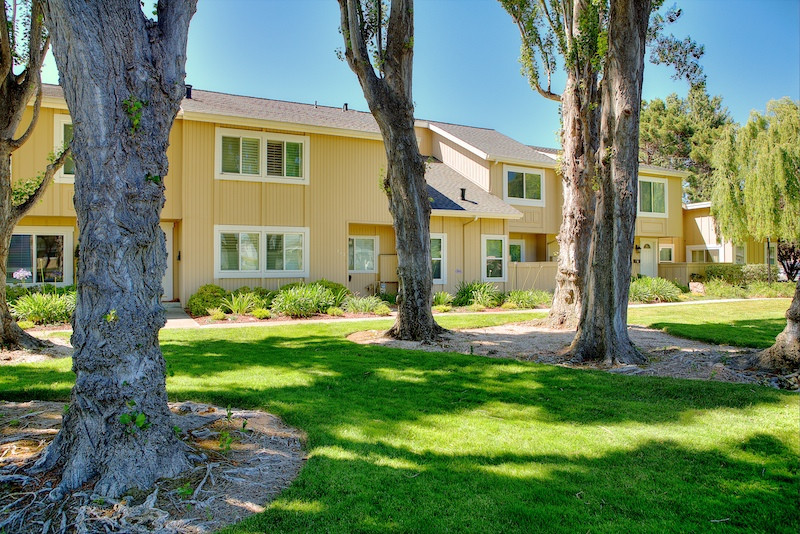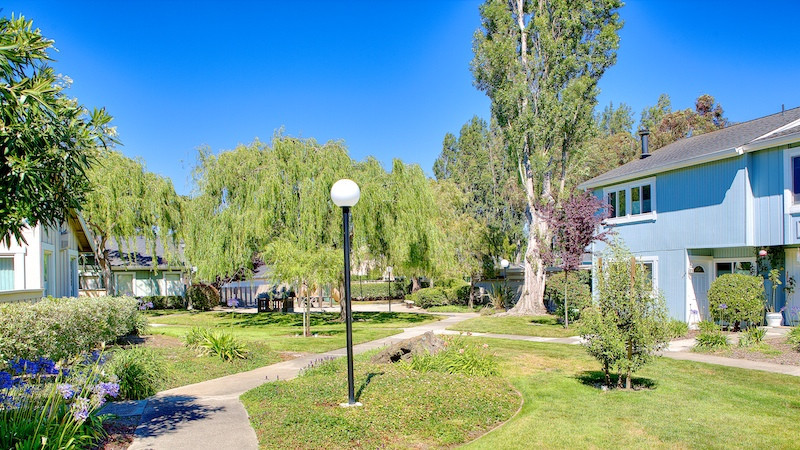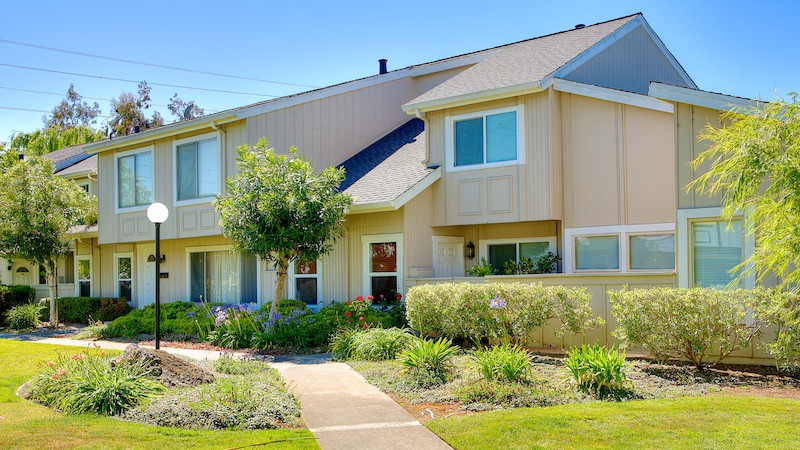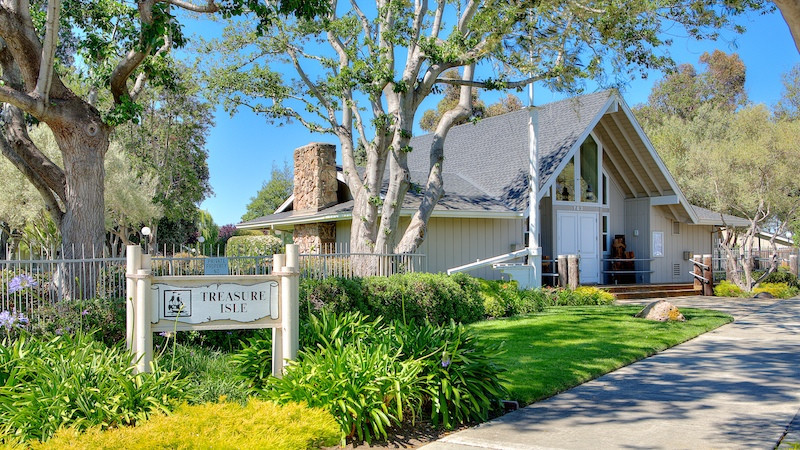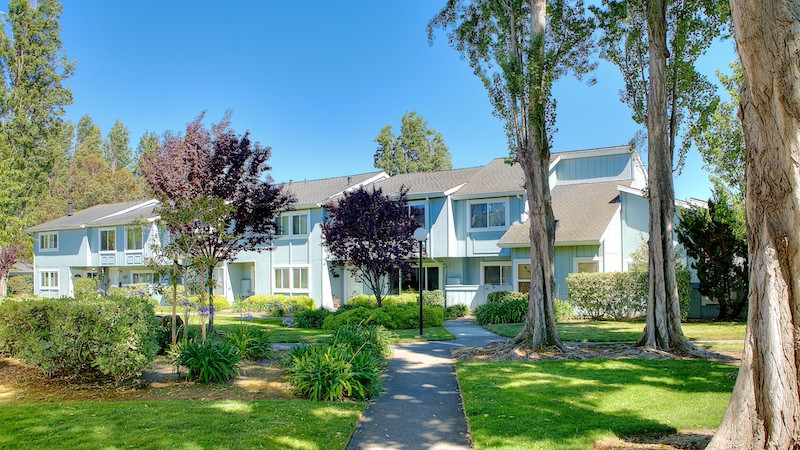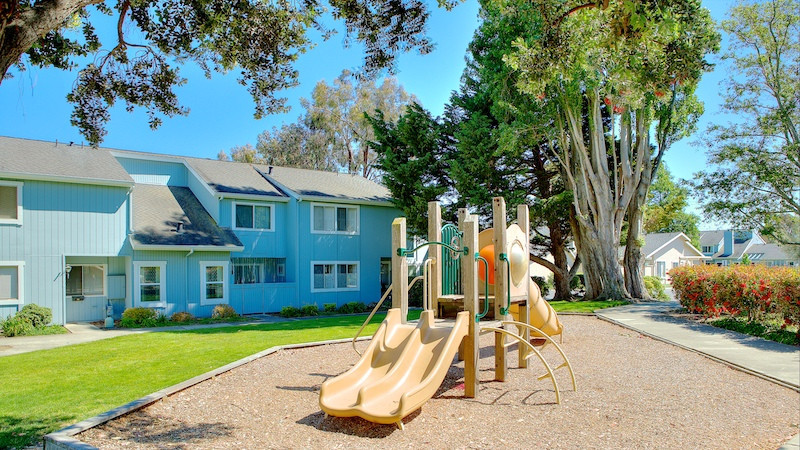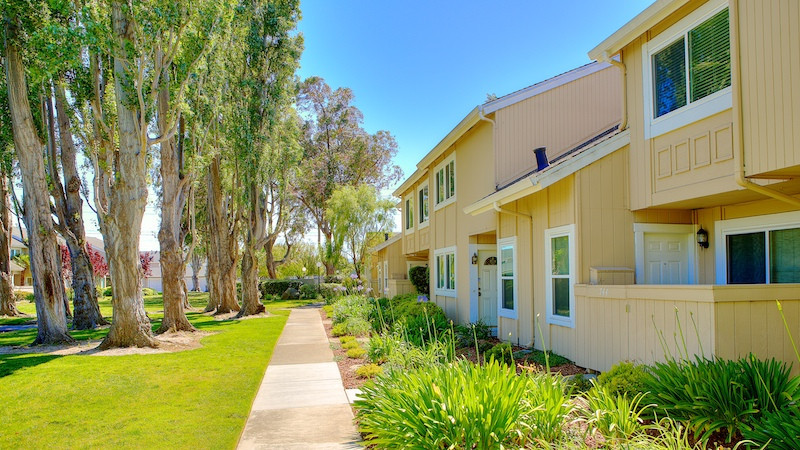 Foster City's pioneers faced many challenges. They were far outnumbered by the fledgling city's population of field mice, jackrabbits and owls. The nearest grocery store was in San Mateo, two miles away. Persistent drifting sands sometimes barricaded them in their homes. Eager buyers were undaunted, by those challenges or by the words of famed San Francisco columnist Herb Caen, who wrote, in 1962, "Foster City? Sounds like a company town in Eastern Pennsylvania."
During the summer of 1964, though still mostly undeveloped, Foster City drew 1,500 potential buyers to its model homes each week. With only 630 lots available and prices ranging from $21,950 to $40,000 (for the largest waterfront homes), Treasure Isle was an instant sensation. Homes were purchased before their foundations had even been poured.
Like most of Foster City, Treasure Isle was mostly built during one sustained period, in this case 1963-1965. Homes were provided by three developers: Kay Builders, Duc and Elliot and Joseph Eichler, chosen by city founder T. Jack Foster to provide variety. Homes from each builder were represented on each street to further avoid a "cookie-cutter" look. Over time, the neighborhood has added condominiums and apartments – including Foster's Landing, a massive complex, built in 1988, of one- and two-bedroom apartments renting for between $2,000 and $4,000 per month — to its original inventory of two-story and ranch-style homes (and Eichlers). Neighborhood #1 also includes Erckenbrack Park, Foster City's first waterfront public space, and Brewer Island Elementary School.
Real estate in Treasure Isle is typical of Foster City. Homes are large, with three to five bedrooms and anywhere from 1,500 to 3,000 square feet. Also typical of Foster City, Treasure Isle is well represented with waterfront properties. Three of Foster City's seven original islands, laid out during the initial engineering of the city by engineering firm Wilsey, Ham and Blair, are in the neighborhood. Treasure Isle homes for sale start a touch under $1.6 million and range into the low $2 millions. The neighborhood median hovers over $2.6 million. Occasionally, a home on Flying Cloud, Flying Mist or Seacloud Isle will sell for over $2.5 million.
Foster City's oldest neighborhood is poised to become part of its newest one; Treasure Isle is located a short walk from the proposed Village Square, a project which, if completed, will turn a 15-acre empty lot located between the Jewish Community Center and City Hall into Foster City's first "traditional" downtown, with mixed-use, pedestrian-friendly development. This adds another dimension toTreasure Isle and will surely keep it popular, almost 50 years after its debut.
To view a detailed google map of the Treasure Isle neighborhood, click here. The MLS area is 398.
Home Data
per tax records
| | |
| --- | --- |
| Single Family Homes | |
| 1 Bedroom Homes | 0 |
| 2 Bedroom Homes | 76 |
| 3 Bedroom Homes | 243 |
| 4 Bedroom Homes | 354 |
| 5+ Bedroom Homes | 89 |
| Condos/Townhomes | 219 |
| Duplex | 20 |
Price Data
| | |
| --- | --- |
| Year | 2021 |
| Number of Sales | 13 |
| Percent List Price Received | 114.5% |
| Median Sales Price | $2,090,000 |
| Average Sale Price | $2,057,000 |
| Lowest Sale Price | $1,750,000 |
| Highest Sale Price | $2,380,000 |