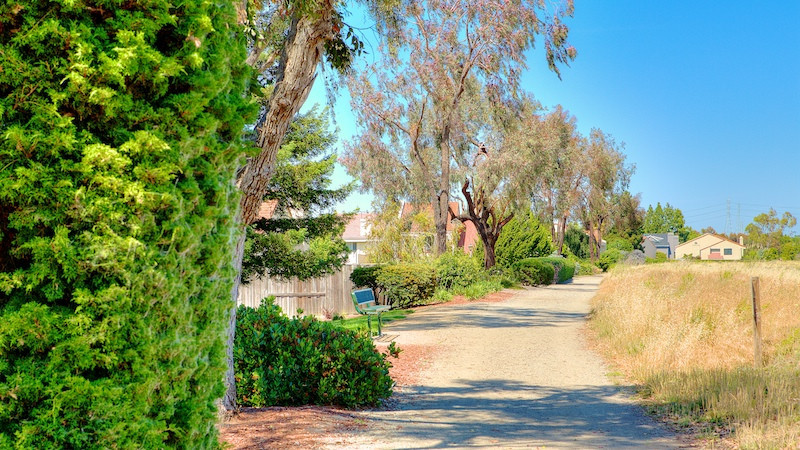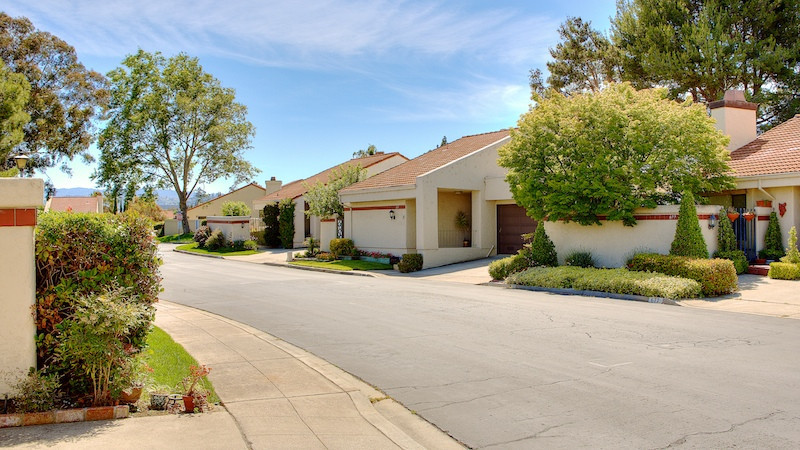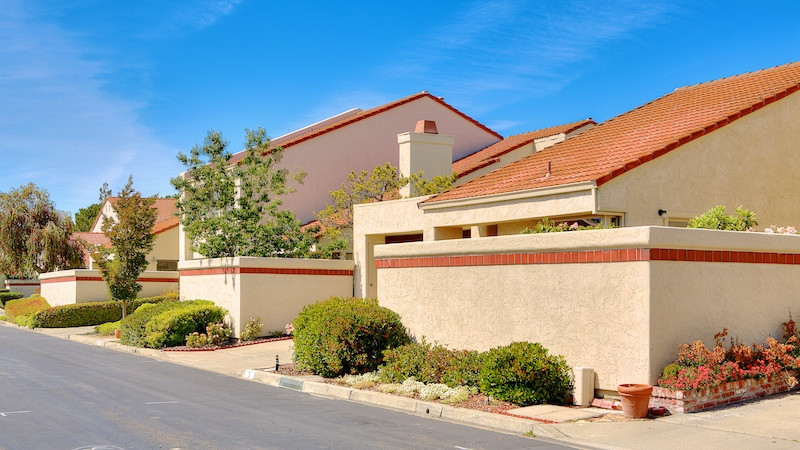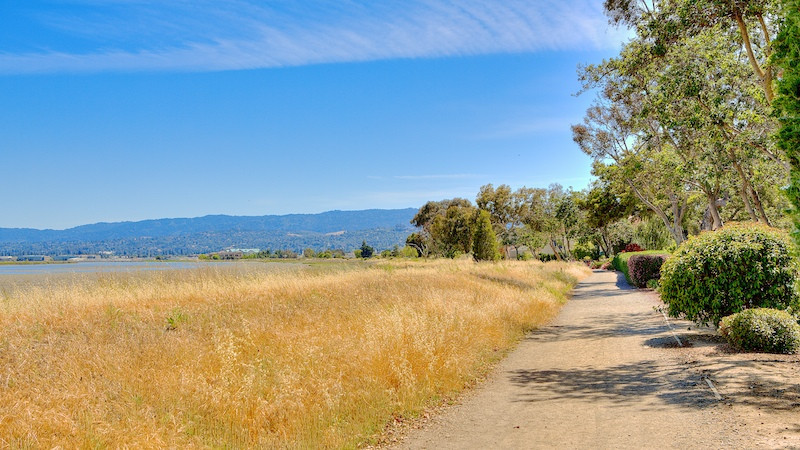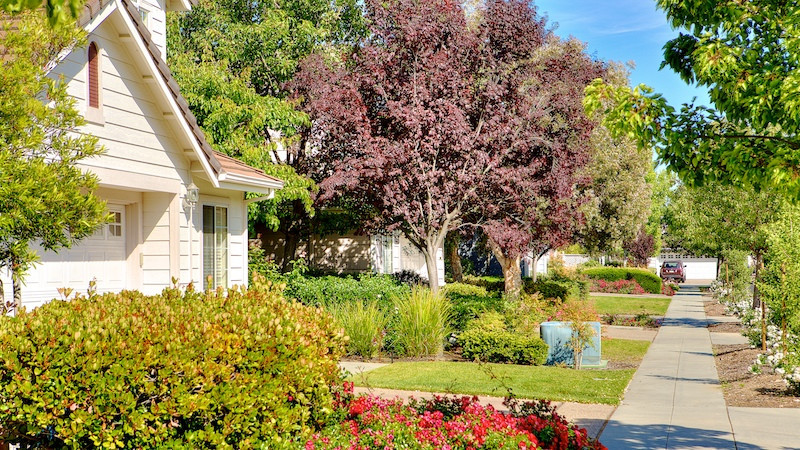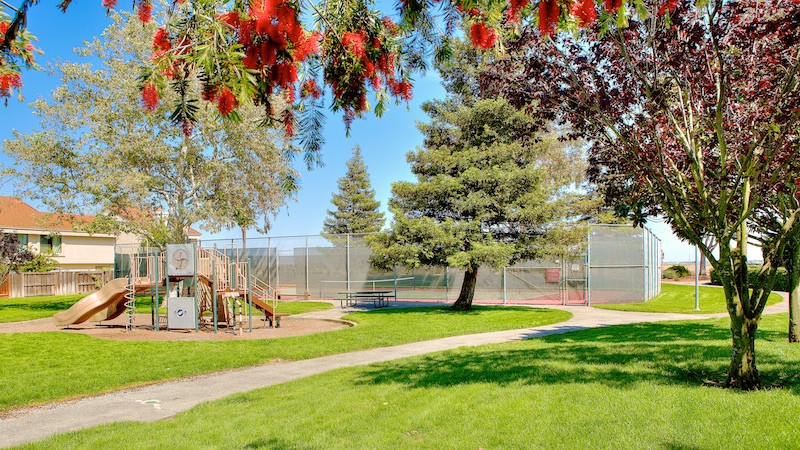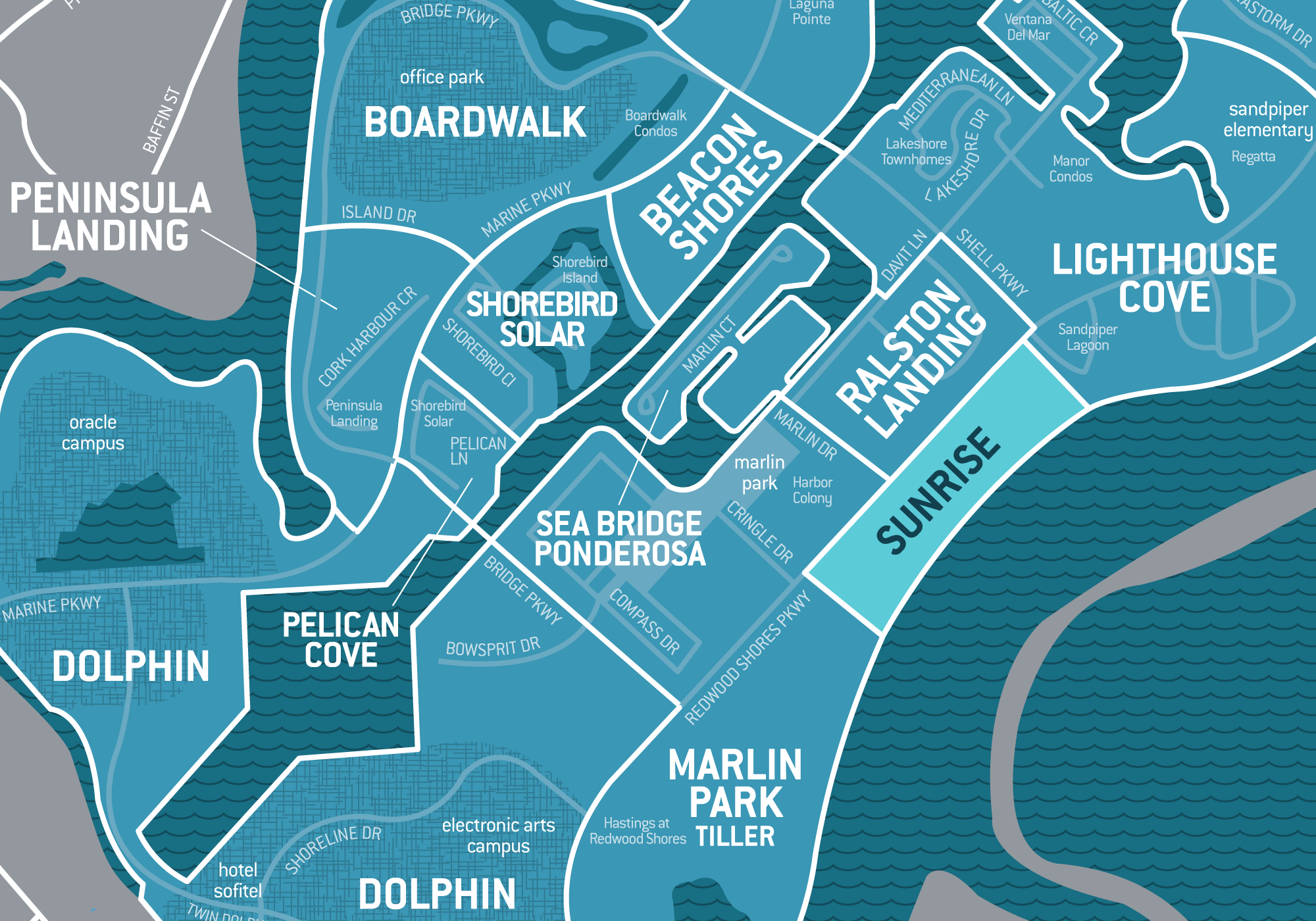 Sunrise real estate is fairly straightforward: two-, three- and four-bedroom homes, some with family rooms, with between 1,300 and 2,800 square feet of living space, built in 1978 and 1979 and sporting the Mediterranean styling cues popular among large-scale residential developments in the 1970s and 1980s. Homes have one or two stories, stucco exteriors and red tile roofs.
Because they are of a very specific type, Sunrise homes for sale fall into a fairly narrow price range. Smaller homes sell for around $1.6 million, while larger models can sell for as much as $2 million or more. Buyers hoping to get into Sunrise are advised to be patient; with only 160 total properties in the neighborhood, turnover is rare. Only a handful of homes change hands each year.
Sunrise's amenities are many. Besides water views and the outdoor recreational opportunities of the Bay Trail, the small neighborhood is conveniently located along Redwood Shores' southern edge, close to the Market Place and a large office park containing, among other businesses, the headquarters of game manufacturer Electronic Arts. The neighborhood also features a small park with a playground and a community pool.
To view a detailed google map of the Sunrise neighborhood, click here. The MLS area is 371.
Home Data
per tax records
| | |
| --- | --- |
| Single Family Homes | |
| 1 Bedroom Homes | 0 |
| 2 Bedroom Homes | 33 |
| 3 Bedroom Homes | 77 |
| 4 Bedroom Homes | 40 |
| 5+ Bedroom Homes | 0 |
| Condos/Townhomes | 0 |
| Duplex | 0 |
Price Data
| | |
| --- | --- |
| Year | 2021 |
| Number of Sales | 0 |
| Percent List Price Received | 0% |
| Median Sales Price | $0 |
| Average Sale Price | $0 |
| Lowest Sale Price | $0 |
| Highest Sale Price | $0 |