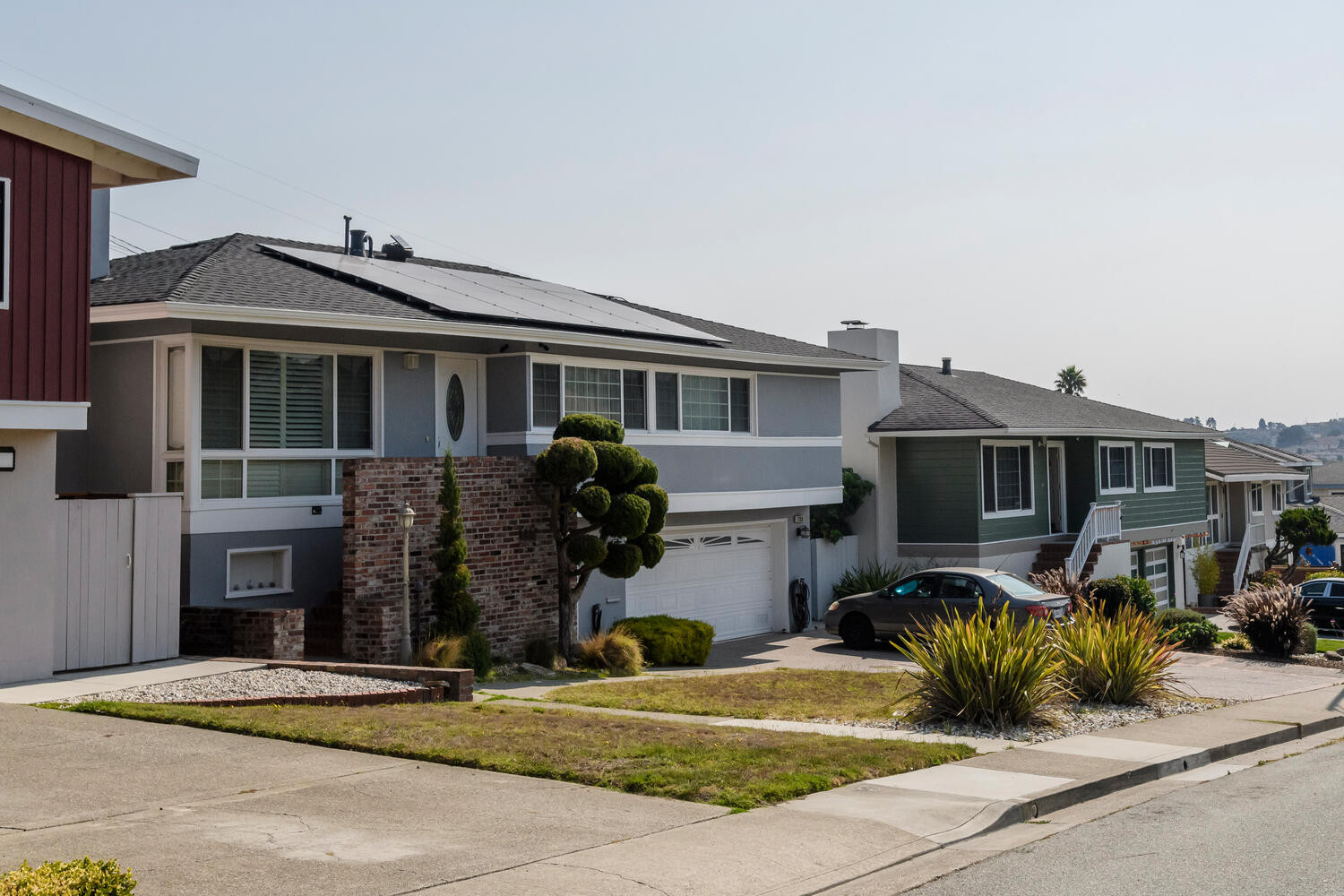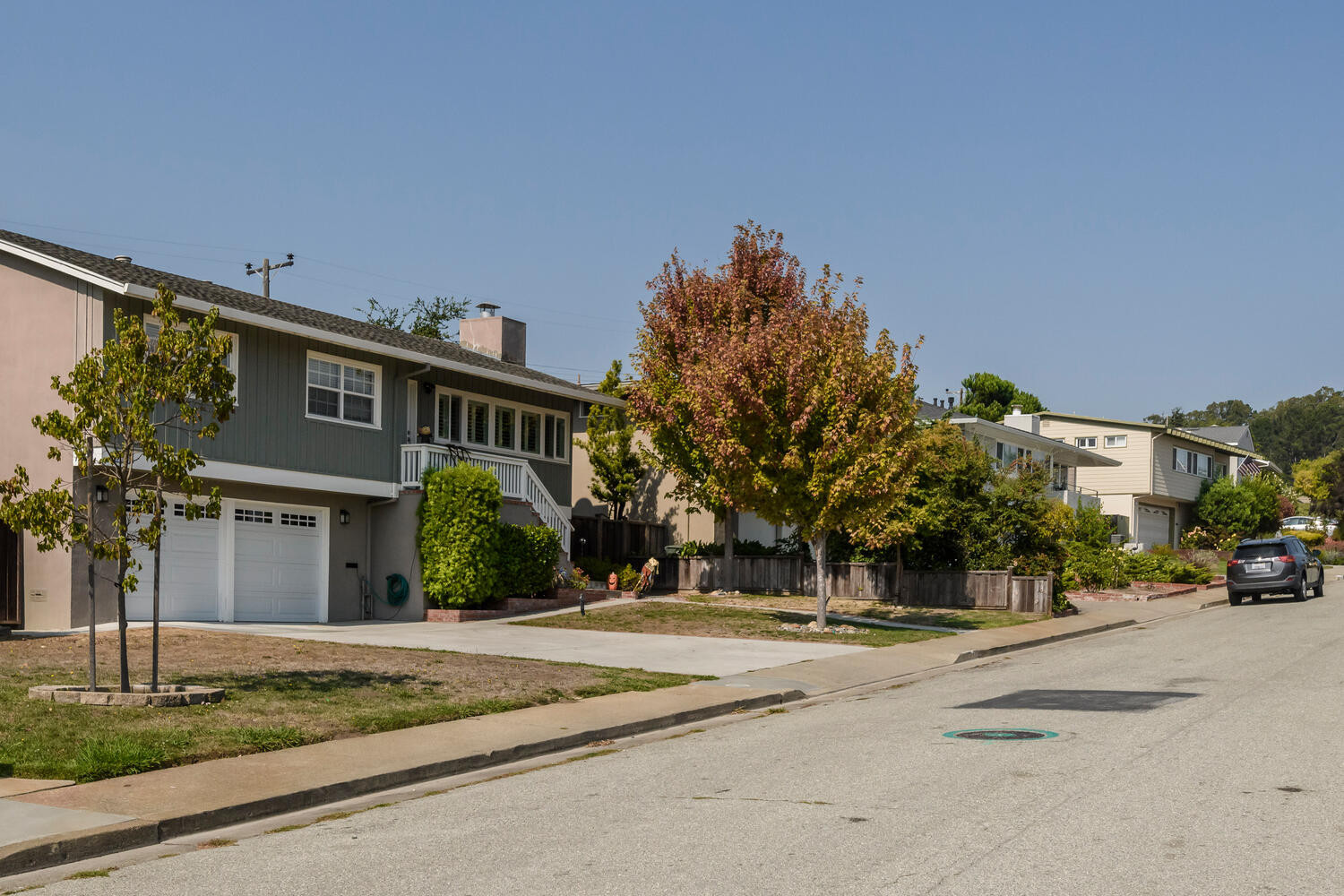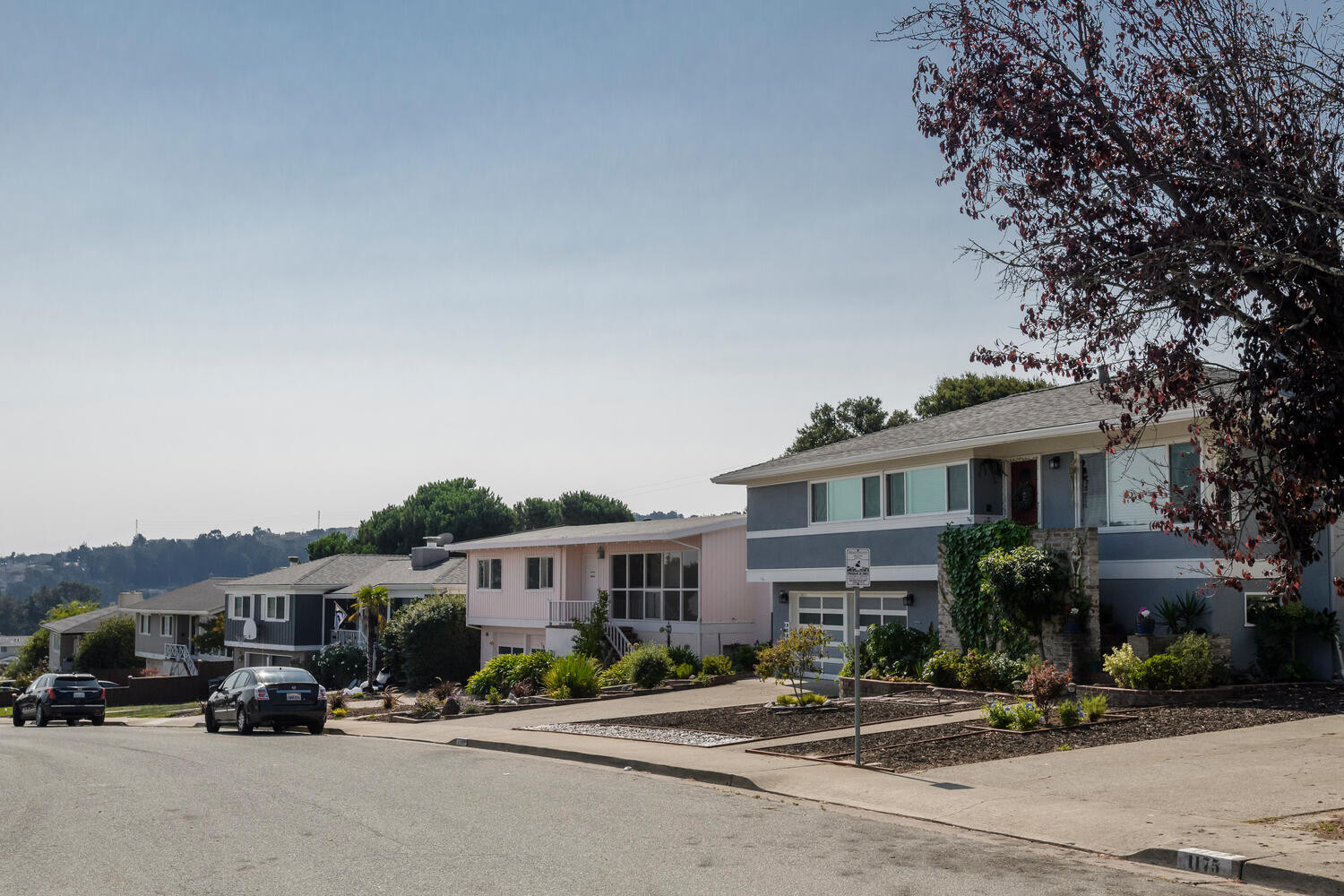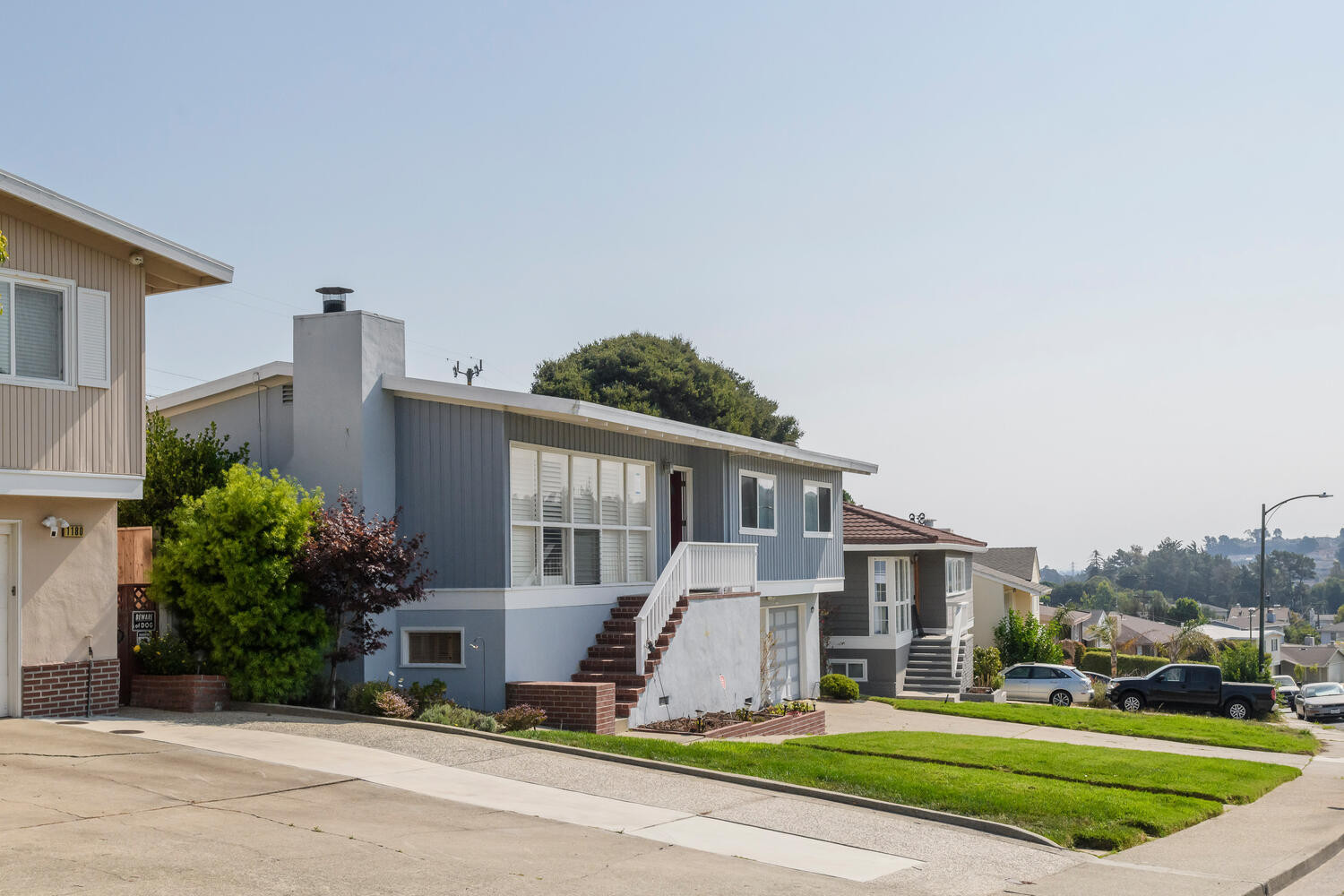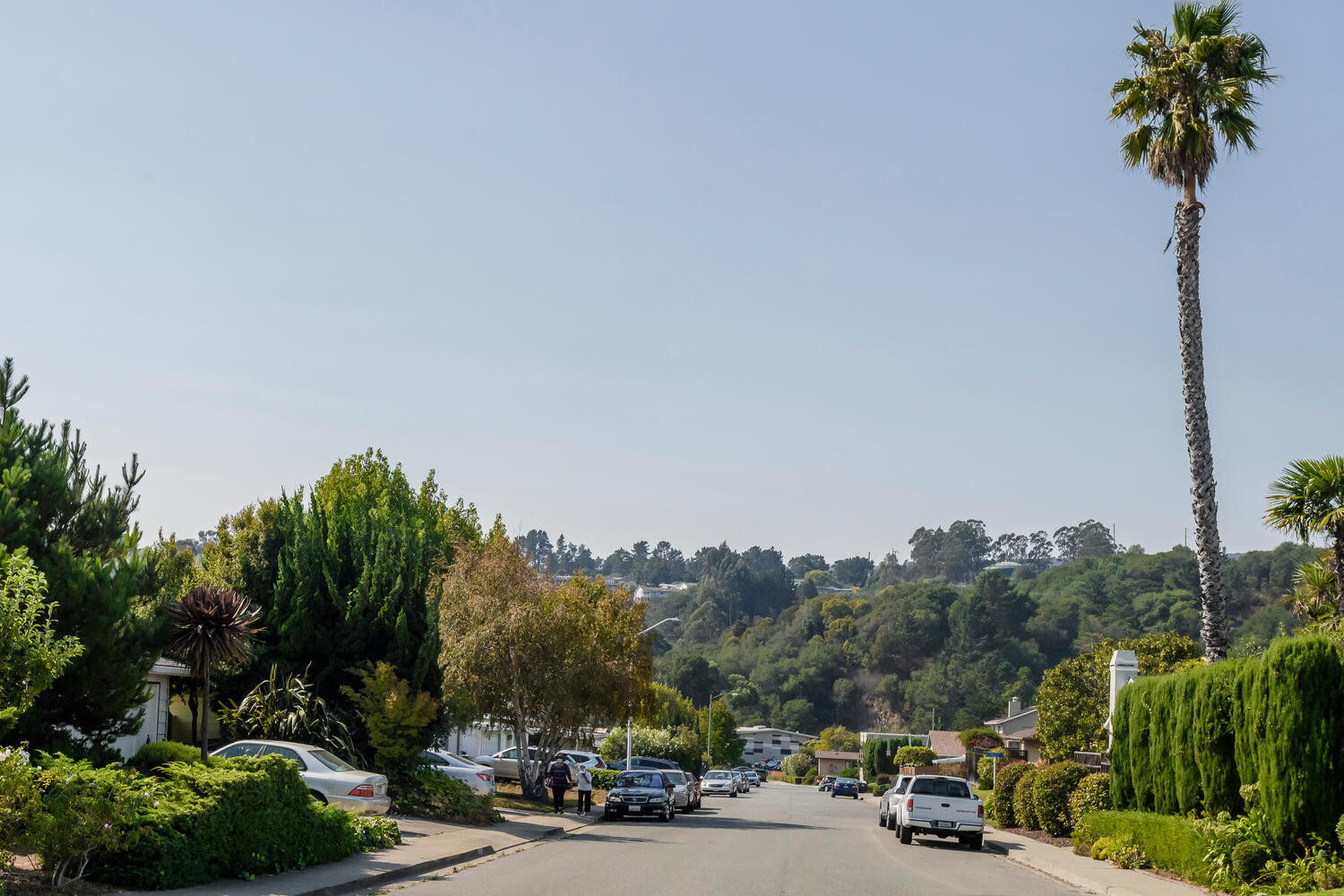 Millbrae Meadows real estate conforms to the trends of its time. Single-story homes, some with daylight basements, perch on the sides of sloping hills to take advantage of east-facing views. Some share design traits with the California mid-century modern homes of Joseph Eichler.
Homes in original condition have three or four bedrooms, two or more baths, garage between, 1,300 and 2,000 square feet of living space. Many, however, have been expanded and remodeled, adding square footage (and occasionally a second story) to their original mid-century footprints. Homes sit on 5,000 to 6,000 square-foot lots, some with bay views. Neighborhood homes now sell for between $1.375 and $2 million — a long way from the $15,450 they commanded in 1955.

Millbrae Meadows is quiet and almost exclusively residential but is still convenient for auto and transit commuters. Despite a microscopic WalkScore of 11, the neighborhood is only a five-minute drive from downtown Millbrae and 10 minutes from Burlingame's Broadway commercial district. San Francisco International Airport, which owes its expansion to dirt from the Macco Pit, is also 10 minutes away by auto.

While similar to nearby neighborhoods in Millbrae and San Bruno, Millbrae Meadows adds a few perks like access to Junipero Serra Park and Millbrae Meadows Park and the beloved Millbrae Meadows Swimming Club (founded in 1960) plus proximity to the 280 freeway and Millbrae's downtown CalTrain and BART station. Neighborhood children attend
It's difficult to imagine that peaceful, suburban Millbrae Meadows is only 20 minutes from San Francisco, but it is and that's something that separates this neighborhood from further-out suburban enclaves. Millbrae Meadows provides all of the serenity of suburban living without sacrificing access to all the perks of urban living.
Home Data
per tax records
| | |
| --- | --- |
| Single Family Homes | |
| 1 Bedroom Homes | 0 |
| 2 Bedroom Homes | 4 |
| 3 Bedroom Homes | 401 |
| 4 Bedroom Homes | 127 |
| 5+ Bedroom Homes | 10 |
| Condos/Townhomes | 0 |
| Duplex | 0 |
Price Data
| | |
| --- | --- |
| Year | 2021 |
| Number of Sales | 21 |
| Percent List Price Received | 117.5% |
| Median Sales Price | $1,900,000 |
| Average Sale Price | $2,035,000 |
| Lowest Sale Price | $1,650,000 |
| Highest Sale Price | $2,700,000 |