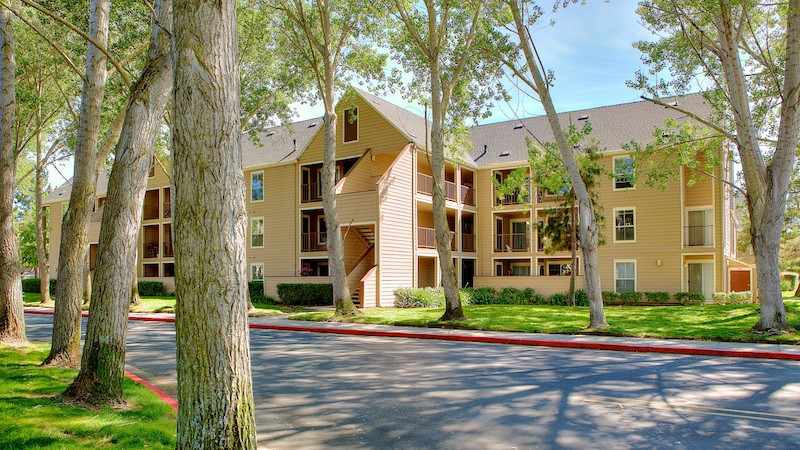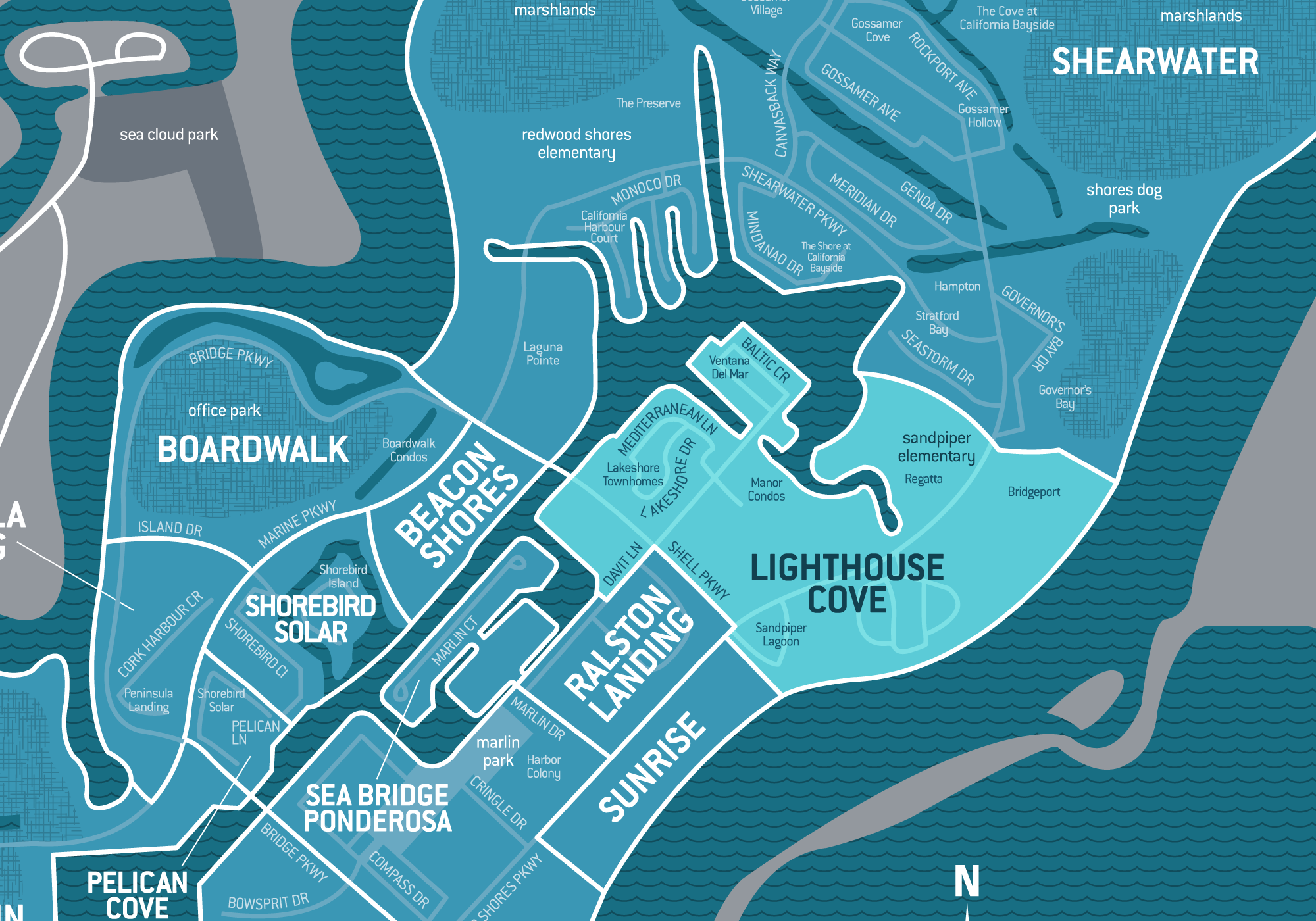 Lighthouse Cove is a small Redwood Shores residential district that offers a mixture of condominiums, single-family residences and apartments built mostly during the 1980s and 1990s. Lighthouse Cove real estate includes a number of single-family home subdivisions, within which is some of Redwood Shores' most expensive real estate. Since the middle of 2020, single-family homes in Lighthouse Cove have sold for as much as $2.7 million, with a median of $2.5 million. All closed escrow above $2 million.
For this, Lighthouse Cove buyers gain access to some of Redwood Shores' largest single-family homes, along with a number of amenities endemic to a waterfront, planned community. Homes in the Bridgeport, Governor's Bay, Sandpiper Lagoon and Laguna Pointe developments have anywhere between three and five bedrooms and two-plus bathrooms. Some have as much as 3,000 square feet of interior living space -- or more.
Homes at Governor's Bay, one of Redwood Shores' newer developments (built in 1994), fan out around a central green and have direct access to the Bay Trail as it runs along Steinberger Slough. Sandpiper Lagoon, completed in 1988, is a collection of 134 cottage-style single-family homes with condo-like amenities — a pool, a spa and a barbecue area — and a number of water-view properties, making it one of Redwood Shores' most popular addresses.
Lighthouse Cove is unique because within its boundaries (Shell Parkway to the east, Seastorm Drive to the west, Redwood Shores lagoon to the north, and Steinberger Slough to the south) is also some of Redwood Shores' most affordable real estate. The neighborhood contains several large-scale townhouse, condominiums and for-rent apartment complexes, where units range in size from one all the way to four bedrooms.
During the first half of 2021, condo and townhouse sales in Lighthouse Cove outnumbered single-family transactions by almost 4:1 as the region's multi-unit market accelerated sharply. Recent sales have included units ranging in size from one to four bedrooms, with the majority equally spread out among two- and three-bedroom homes. Prices have ranged between $850,000 and $1.8 million, with a median of $1.42, with a large percentage closing escrow at or around $1.6 million.
Like their single-family cousins, Lighthouse Cove condominium and townhouse residences boast a laundry list of impressive amenities. Large condominium developments like Lakeshore, Lighthouse Cove and Ventana del Mar feature swimming pools, gyms and community recreation centers. Many homes at Ventana del Mar and Lakeshore have wide-water views.
Lighthouse Cove residents enjoy a quiet but convenient location and something unique among Bay Area communities — access to the Bay Trail and the opportunity to live in a neighborhood surrounded by water. They also get access to the highly-regarded Belmont-Redwood Shores' Elementary School District, including Sandpiper Elementary, which is actually located within Lighthouse Cove and is walking distance for every student living in the neighborhood.
To view a detailed google map of the Lighthouse Cove neighborhood, click here. The MLS area is 378.

Home Data
per tax records
| | |
| --- | --- |
| Single Family Homes | |
| 1 Bedroom Homes | 0 |
| 2 Bedroom Homes | 0 |
| 3 Bedroom Homes | 69 |
| 4 Bedroom Homes | 170 |
| 5+ Bedroom Homes | 0 |
| Condos/Townhomes | 452 |
| Duplex | 0 |
Price Data
| | |
| --- | --- |
| Year | 2021 |
| Number of Sales | 6 |
| Percent List Price Received | 107.9% |
| Median Sales Price | $1,139,000 |
| Average Sale Price | $1,136,000 |
| Lowest Sale Price | $850,000 |
| Highest Sale Price | $1,405,000 |