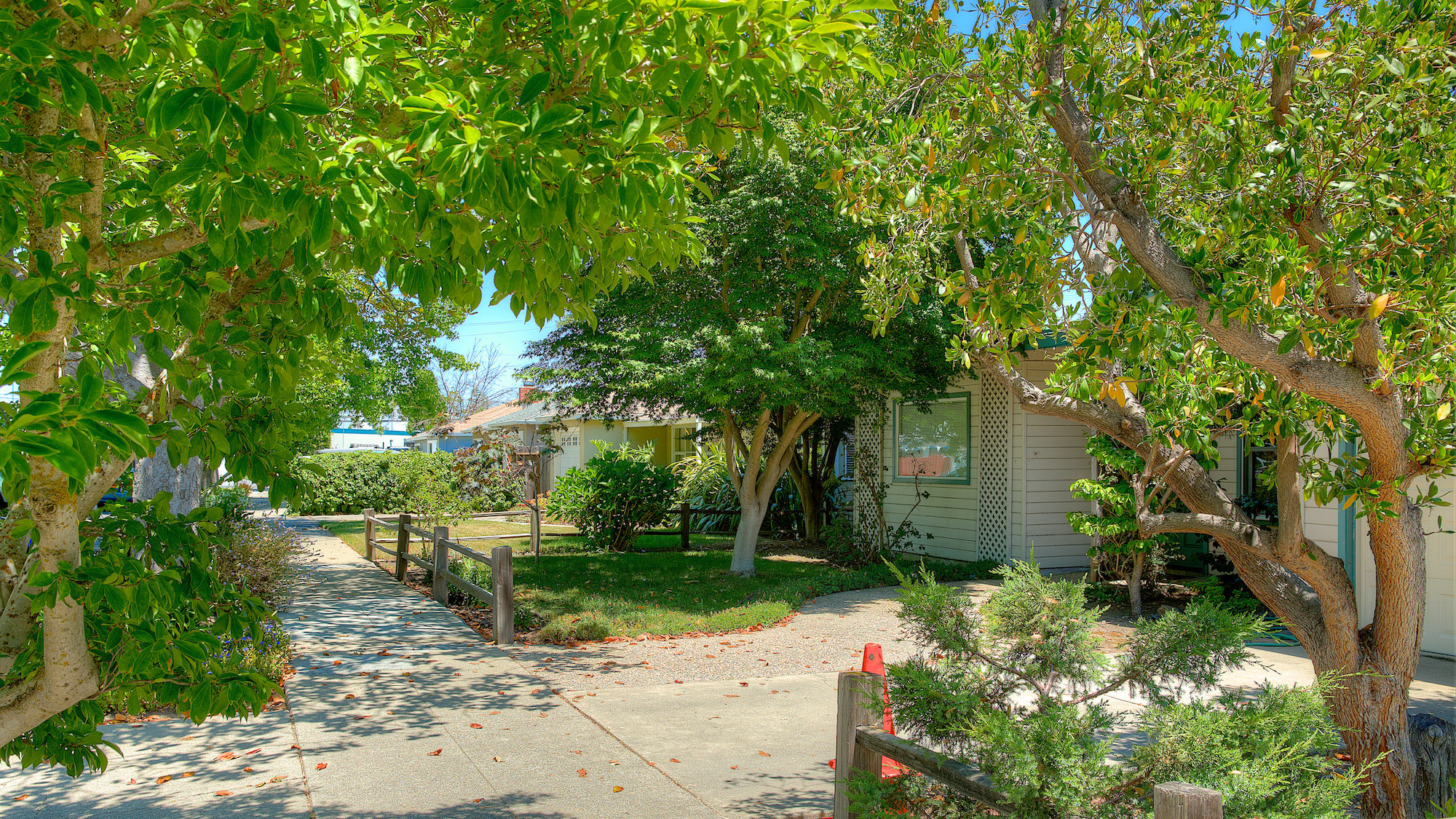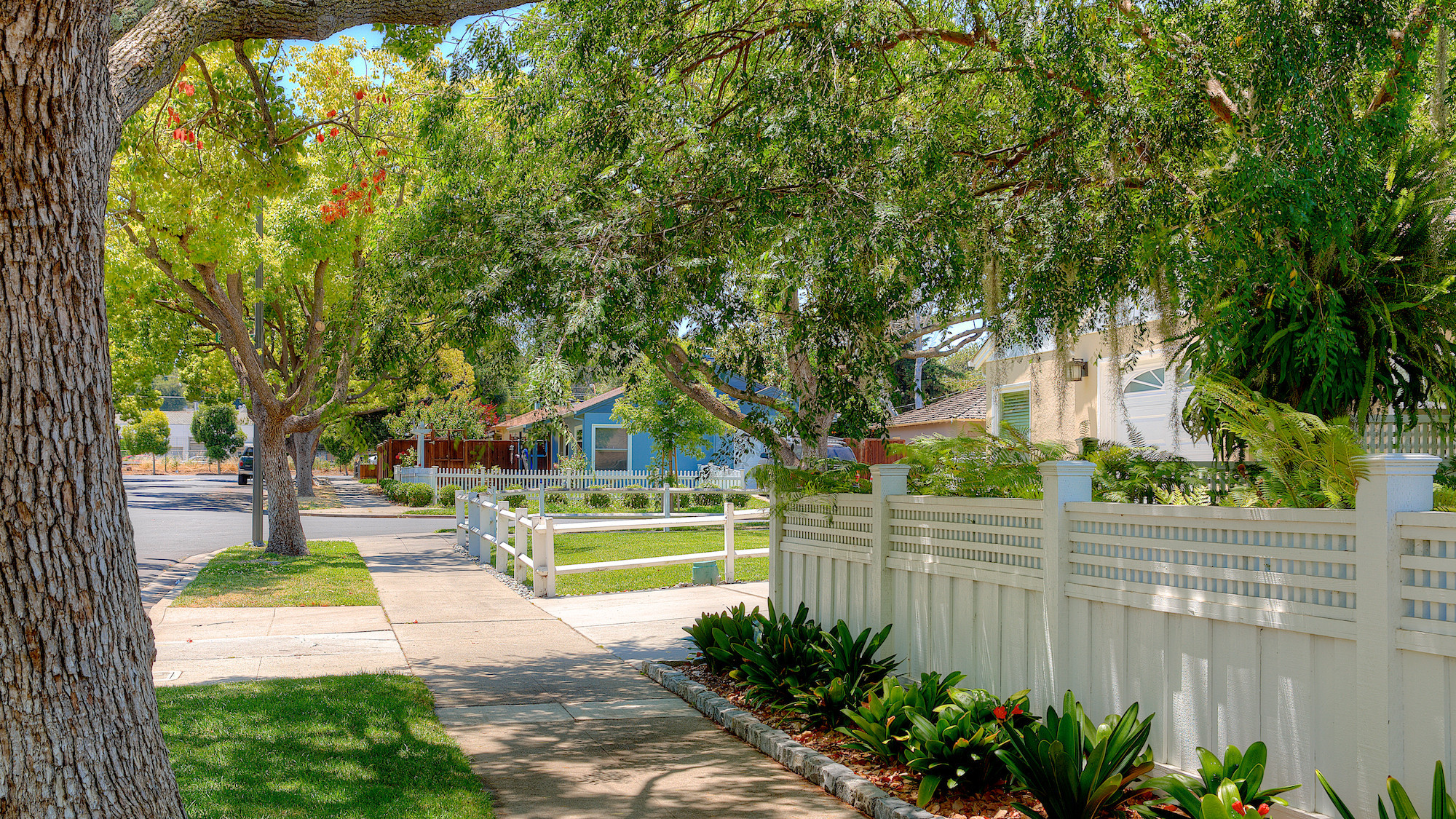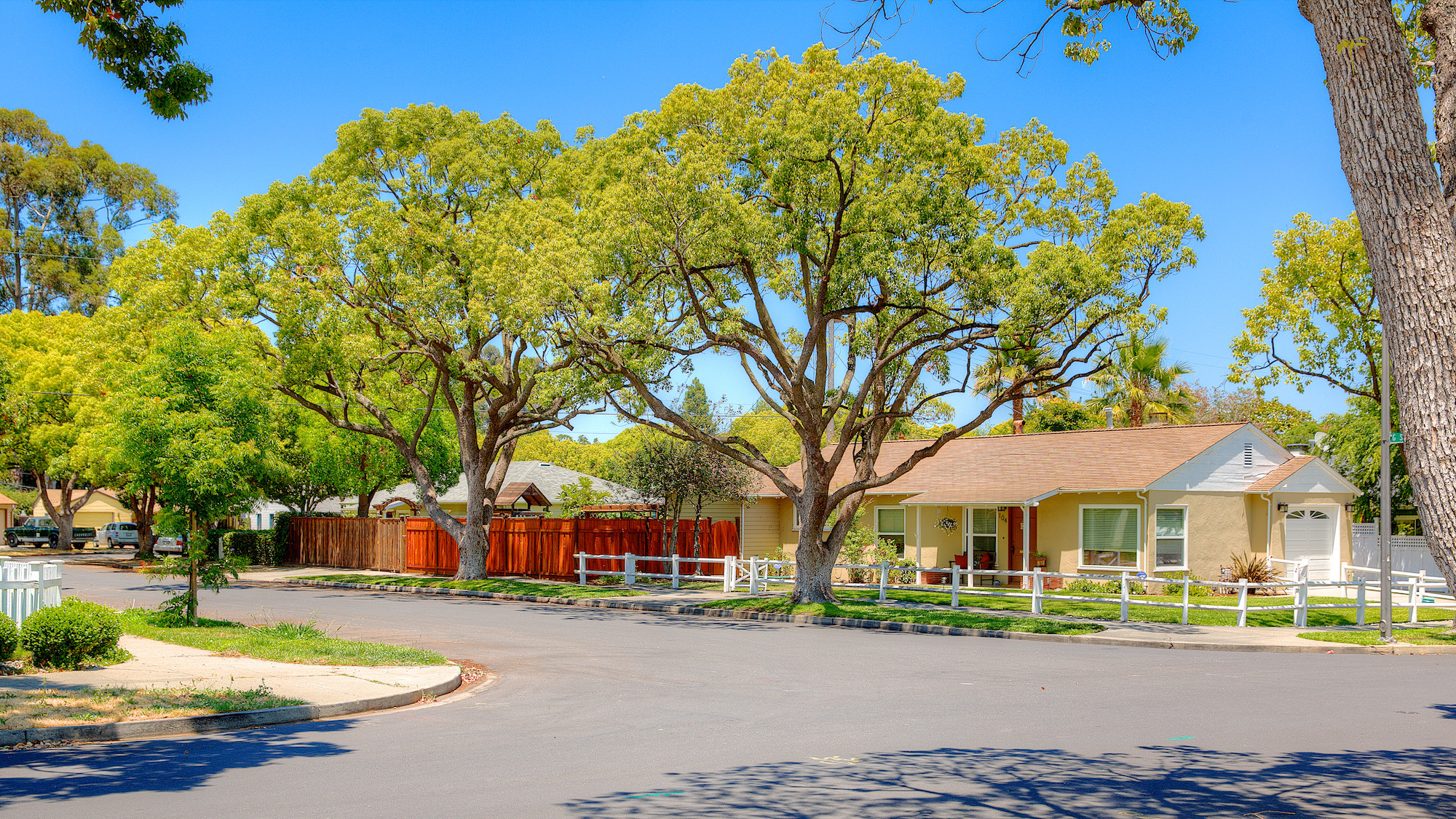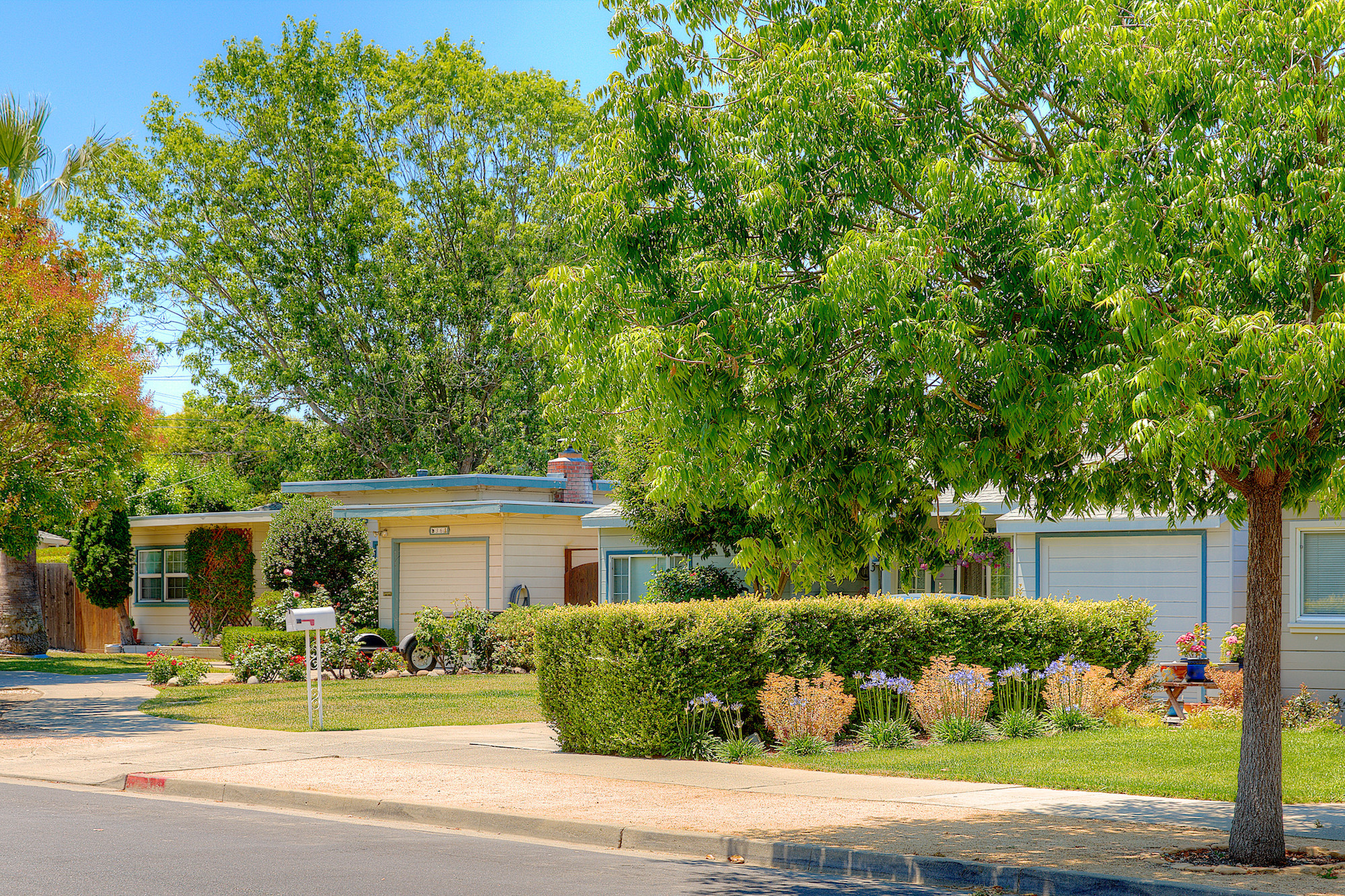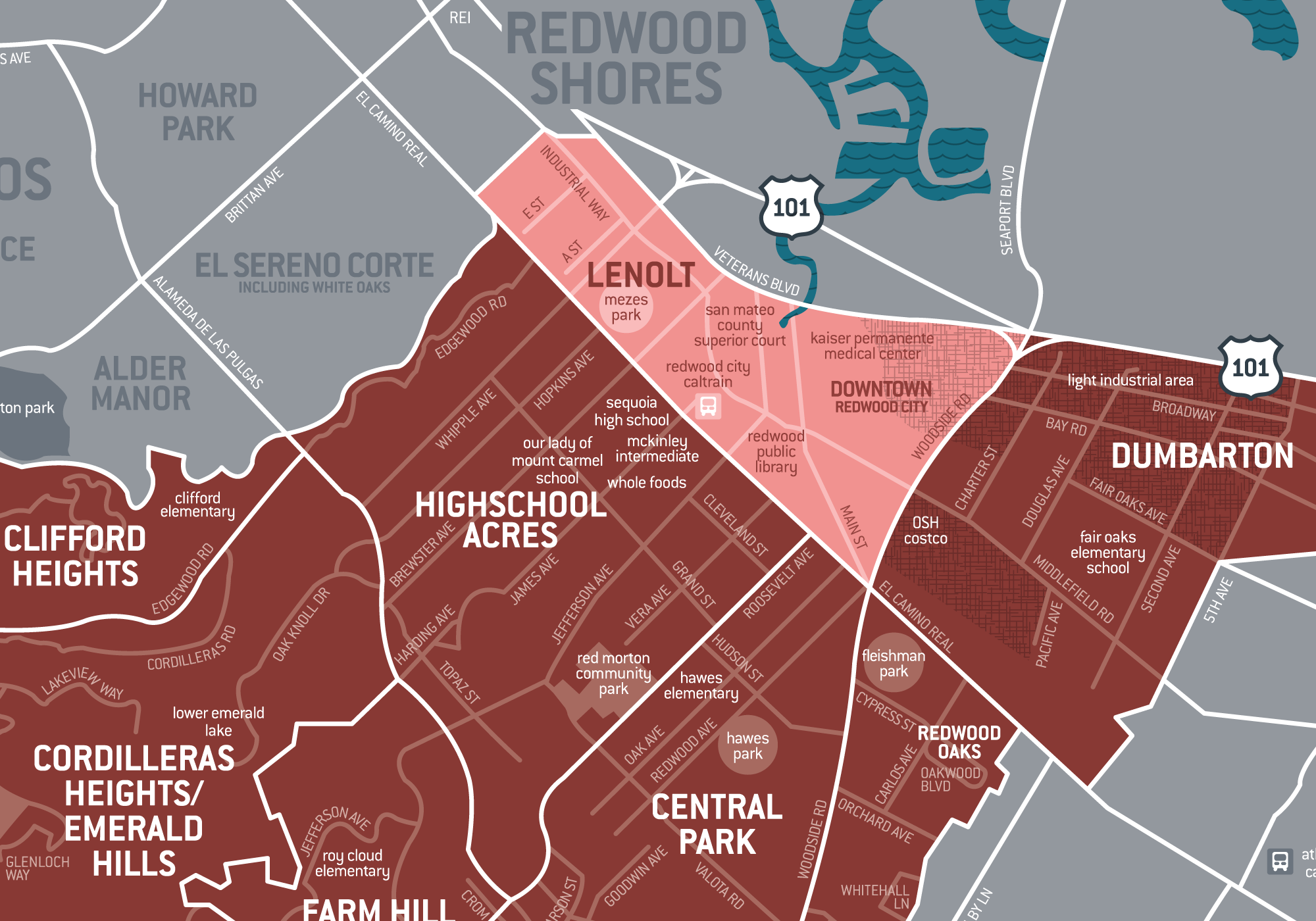 Staumbaugh-Heller real estate shares many characteristics with its southern neighbor, Dumbarton. Low-rise apartment buildings are plentiful, along with a jumble of single-family homes on small city lots. With almost 10,000 residents per square mile, Staumbaugh Heller has one of Redwood City's most densely-populated neighborhoods, three times as dense as the overall city. Homes here share space with light industrial, office space and retail space, an outgrowth of its proximity to downtown. Since so much of the neighborhood is apartments and commercial space, residential sales are rare – seldom more than one or two per month. Homes sell for between 1.2 and $1.8 million, with a 2020 median of around $1.34 million – putting Staumbaugh Heller homes for sale in the upper end of the "entry level" segment of Redwood City's market.
Neighboring Centennial is also a large neighborhood with few home sales. Stretching from Main Street (south) to Whipple Avenue (north), and Veterans Boulevard (east) to El Camino Real (west), Centennial is "original" Redwood City, where Captain John Smith built the first Redwood City house (Jefferson and Broadway) and 24 ships offloaded 50,000 board-feet of lumber each week during the 1860s. Downtown Redwood City has long since ceased to be a residential neighborhood, though the city's Downtown Precise Plan calls for adding 2,500 units of for-rent and for-sale housing to downtown in the near future.
North of downtown, before the street names become letters, Centennial real estate is a mixture of apartment buildings, pre-war bungalows and low-rise condominiums. Single-family properties here can sell for anywhere from slightly under $1 million to $1.5 million, depending on the size (homes of this vintage – some are over a century old – vary wildly in size, ranging from two bedrooms and 1,000 square feet to four bedrooms and 2,000 square feet), condition and location of the property. This part of Centennial is also home to the Orion Alternative Elementary School, a small public K-5 campus that emphasizes family involvement and has been a California Distinguished School multiple times.
Just across Whipple Avenue is Lenolt, the "ABC streets." Streets A through G offer perhaps the best single-family housing options east of El Camino, a collection of neatly-maintained 1940s and 1950s ranch-style homes on quiet, tree-lined residential streets. Lenolt real estate ranges in size from approximately 1,000 to 1,500 square feet (some homes have been expanded and are larger), with two or three bedrooms and one or two baths. The neighborhood's central location – it's within a mile of downtown and close to commute routes and Caltrain – and its pleasant residential streets make it an excellent option for first-time and entry-level homebuyers looking to avoid condominium living. Lenolt homes for sale do significantly better on the open market than homes in other east of El Camino neighborhoods, selling for between $1 and $1.5 million.
Lenolt – the large neighborhood encompassing Staumbaugh-Heller, Centennial and Lenolt (the ABC streets) – is the northernmost of Redwood City's inexpensive eastern neighborhoods. It is also the oldest, with downtown as its core, a hub of commercial and residential activity offering options for renters and entry-level homebuyers.To view a detailed google map of the Lenolt neighborhood, click here. The MLS area is 331.

Home Data
per tax records
| | |
| --- | --- |
| Single Family Homes | |
| 1 Bedroom Homes | 6 |
| 2 Bedroom Homes | 216 |
| 3 Bedroom Homes | 353 |
| 4 Bedroom Homes | 45 |
| 5+ Bedroom Homes | 12 |
| Condos/Townhomes | 134 |
| Duplex | 85 |
Price Data
| | |
| --- | --- |
| Year | 2021 |
| Number of Sales | 6 |
| Percent List Price Received | 108.0% |
| Median Sales Price | $1,420,000 |
| Average Sale Price | $1,460,000 |
| Lowest Sale Price | $1,210,000 |
| Highest Sale Price | $1,788,000 |