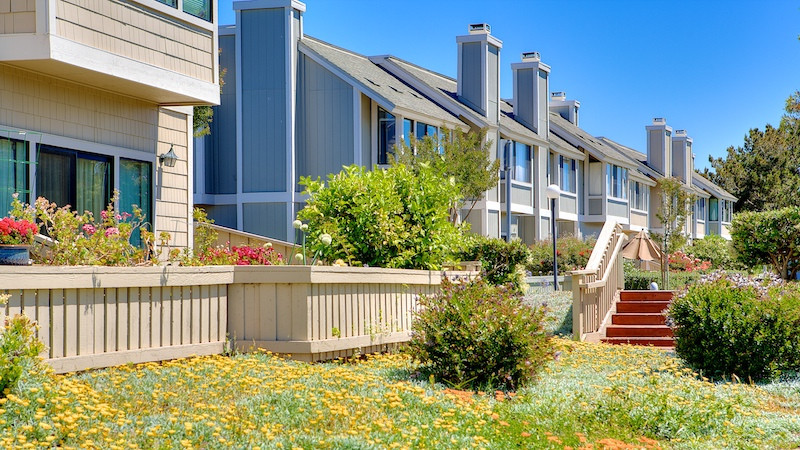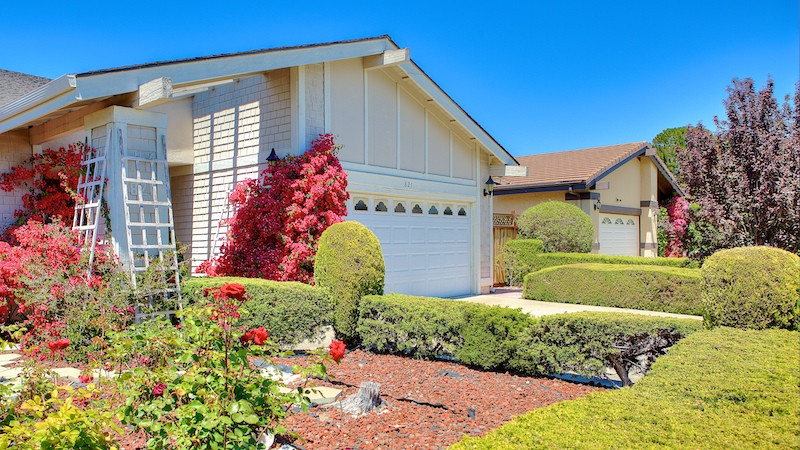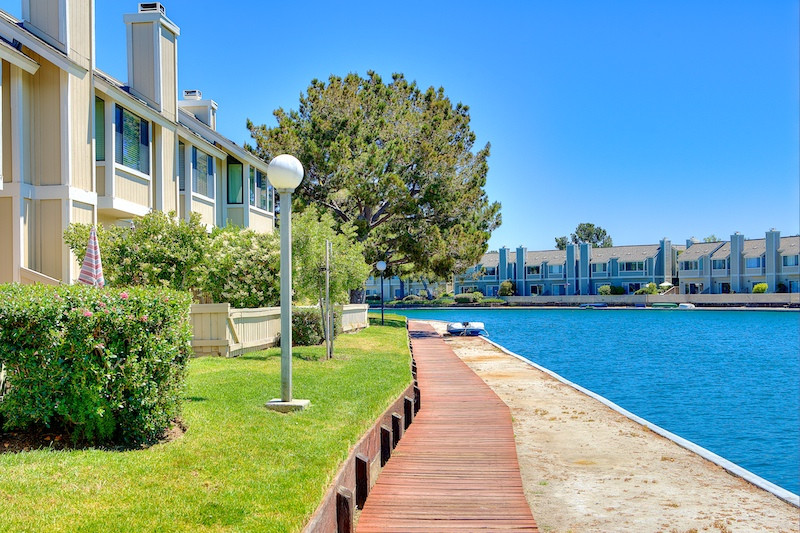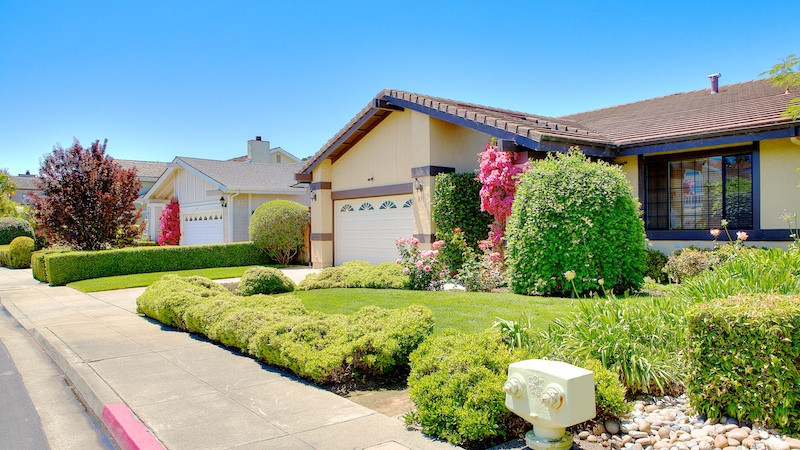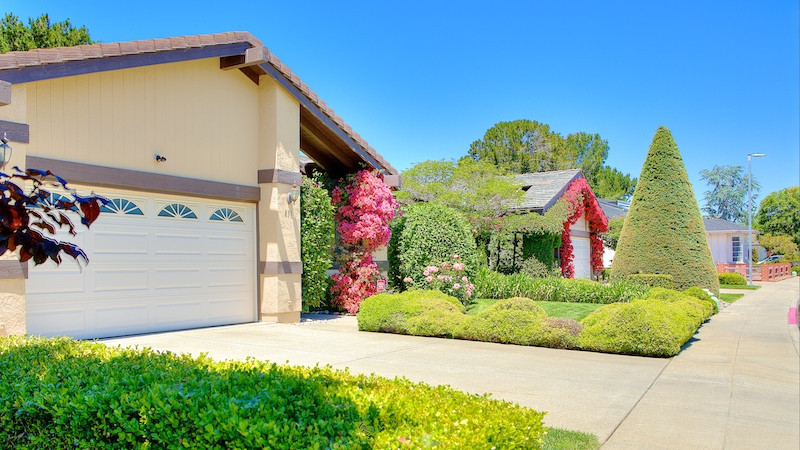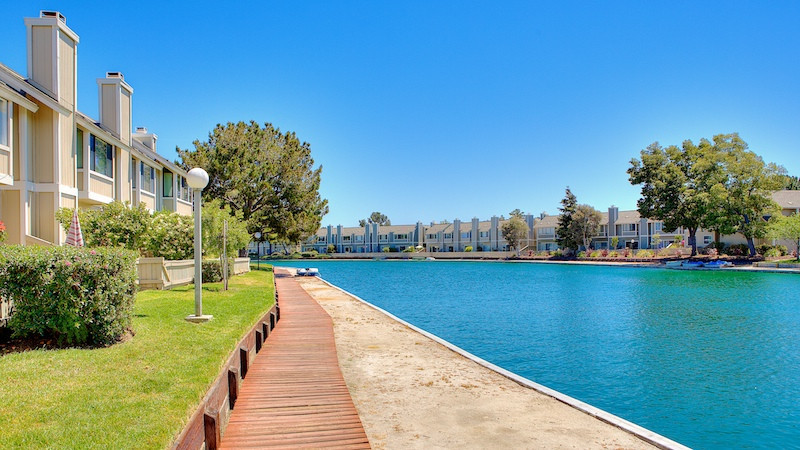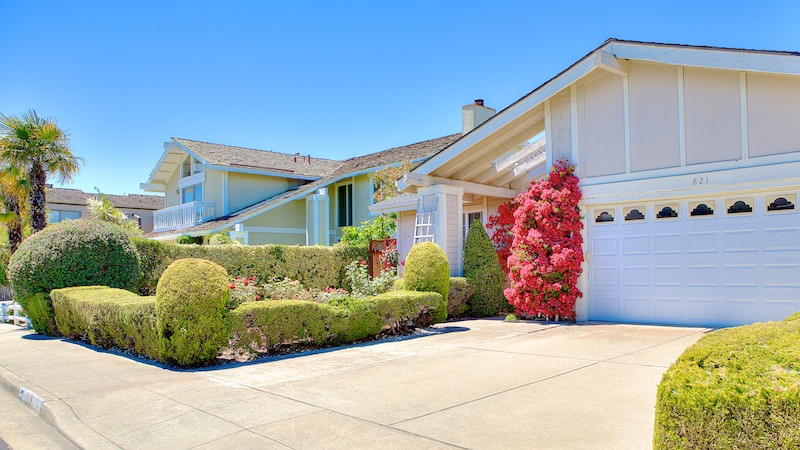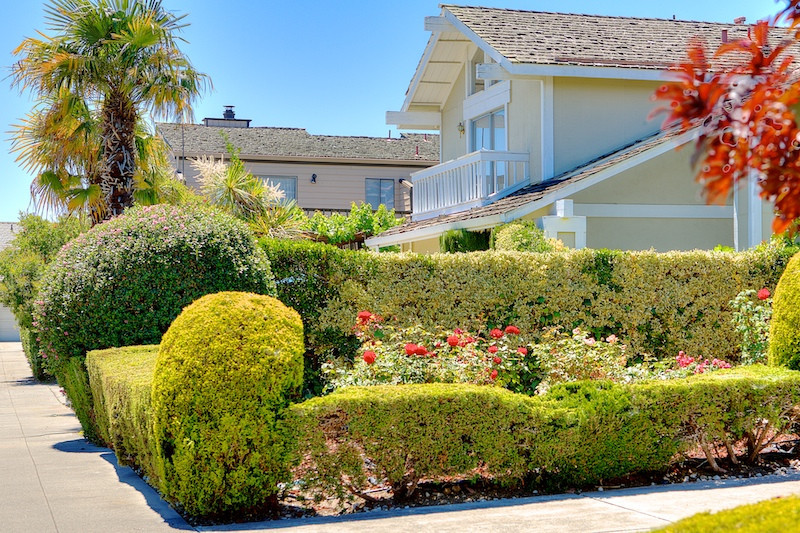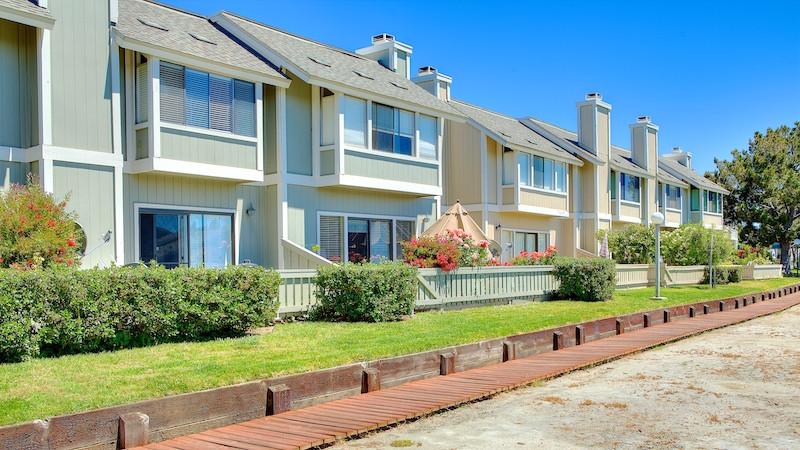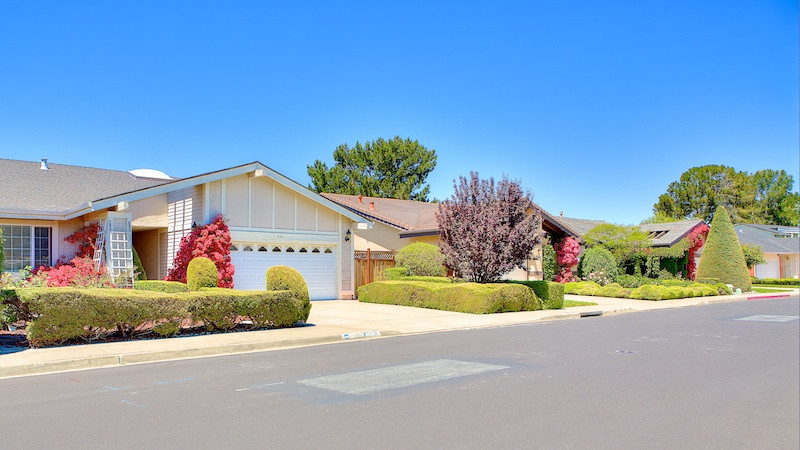 There are single-family homes in Isle Cove, single- and two-story houses built in the 1970s, similar to those found in Foster City's other eight neighborhoods. Some of the ones on Regalus Avenue have backyards that end at Edgewater Park, a 9.5-acre recreation spot adjacent to Foster City Elementary School. The neighborhood's other park, Arcturus, sits amid another single-family home subdivision.
Still, condos are Isle Cove bread and butter. They line Beach Park Boulevard, looking out at the bike path and the waterway separating Foster City from San Mateo. Isle Cove, a 200-plus-unit complex built in the mid-1970s. Adding a new twist to the Foster City story, Isle Cove units have a Walk Score of 80. Though Foster City is not thought of as pedestrian-friendly, almost all Isle Cove's addresses have Walk Scores of better than 70, making it, if not a "walker's paradise," at least Foster City's most walkable neighborhood.
Isle Cove real estate benefits from its location, its recreation opportunities and its inventory of spacious homes, condominiums and townhouses. A two-bedroom condominium here will cost upwards of $1.1million, with waterfront units commanding a bit more. Three-bedroom condos range from $1.1 to $1.8 million, depending on size, location and condo community.
The value of single-family Isle Cove homes for sale is also determined by size and location. It also depends on perks –Regulus Street homes that face Edgewater Park, for example, sell for more than ones across the street. With four and five bedrooms and 1,800 to 2,800 square feet of living space, Isle Cove single-family residences will fetch between $1.8 and $2.3 million, with a recent sale of a five-bedroom Isle Cove home can cost up to $2.4 million.
To view a detailed google map of the Isle Cove neighborhood, click here. The MLS area for Isle Cove (FC #9) is 392.
Home Data
per tax records
| | |
| --- | --- |
| Single Family Homes | |
| 1 Bedroom Homes | 0 |
| 2 Bedroom Homes | 39 |
| 3 Bedroom Homes | 247 |
| 4 Bedroom Homes | 307 |
| 5+ Bedroom Homes | 65 |
| Condos/Townhomes | 280 |
| Duplex | 0 |
Price Data
| | |
| --- | --- |
| Year | 2021 |
| Number of Sales | 4 |
| Percent List Price Received | 117.5% |
| Median Sales Price | $2,570,000 |
| Average Sale Price | $2,530,000 |
| Lowest Sale Price | $2,200,000 |
| Highest Sale Price | $2,780,000 |