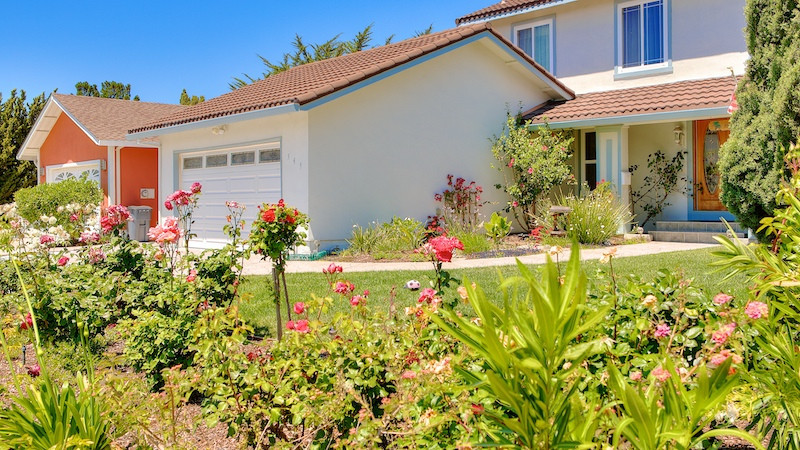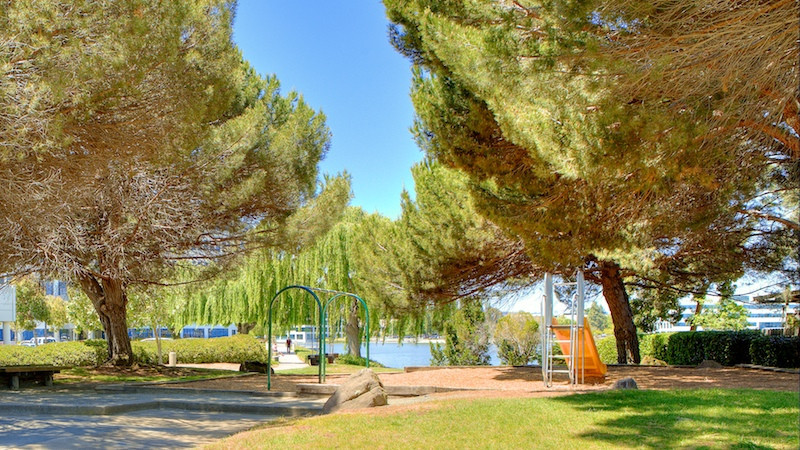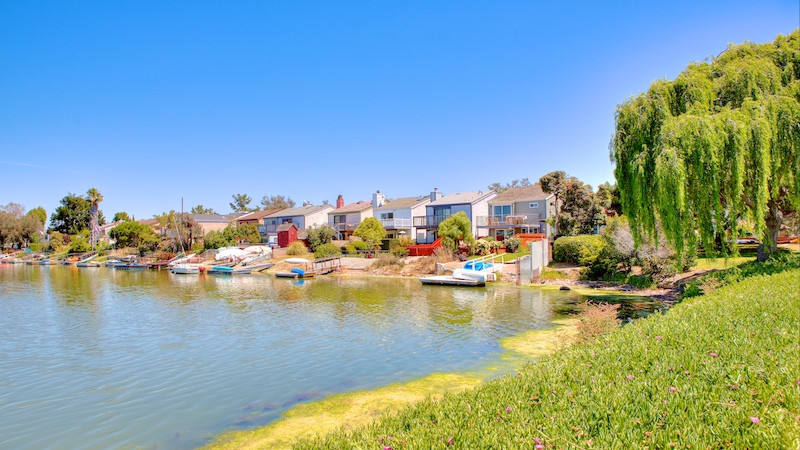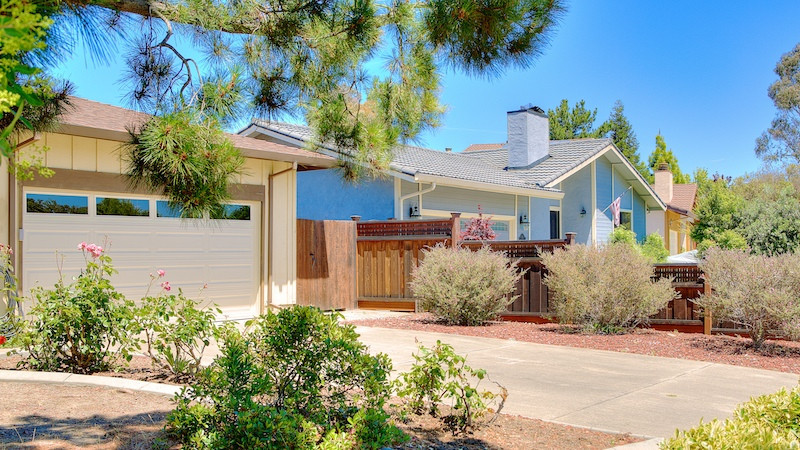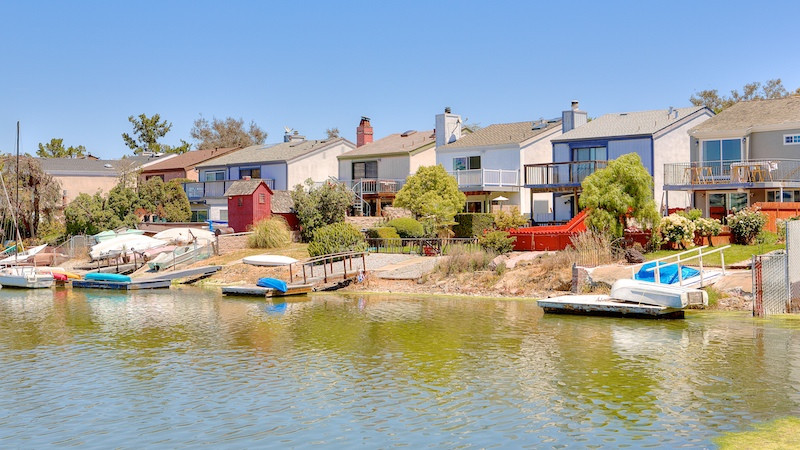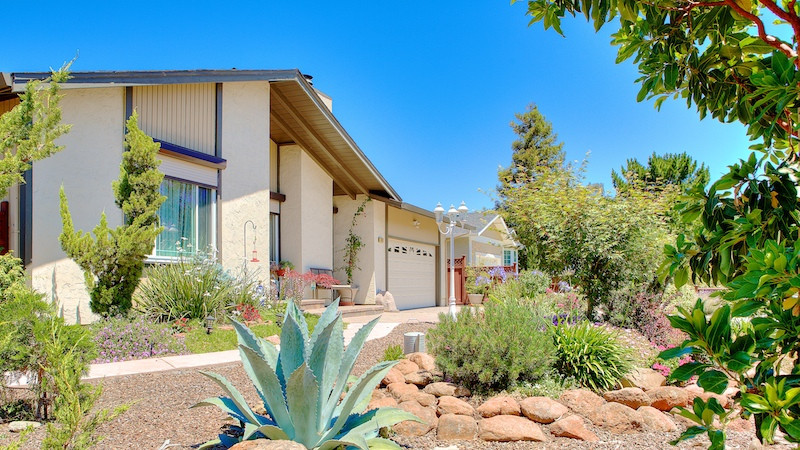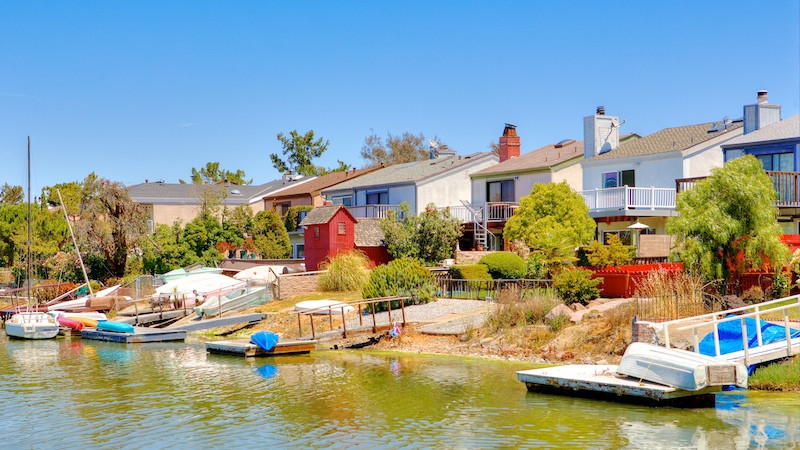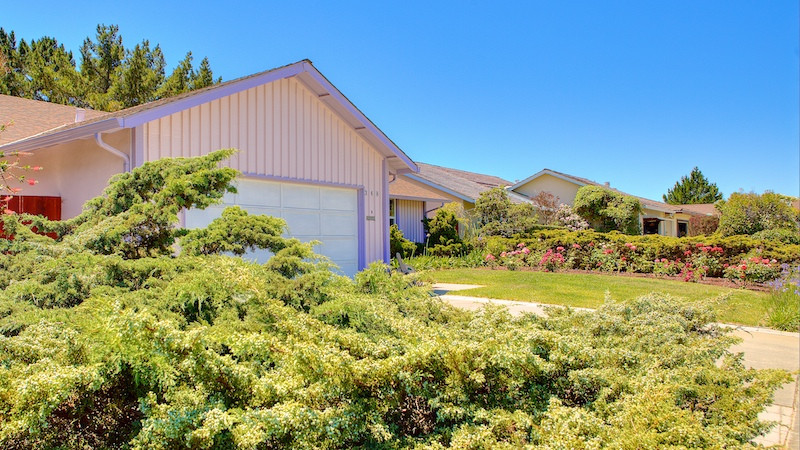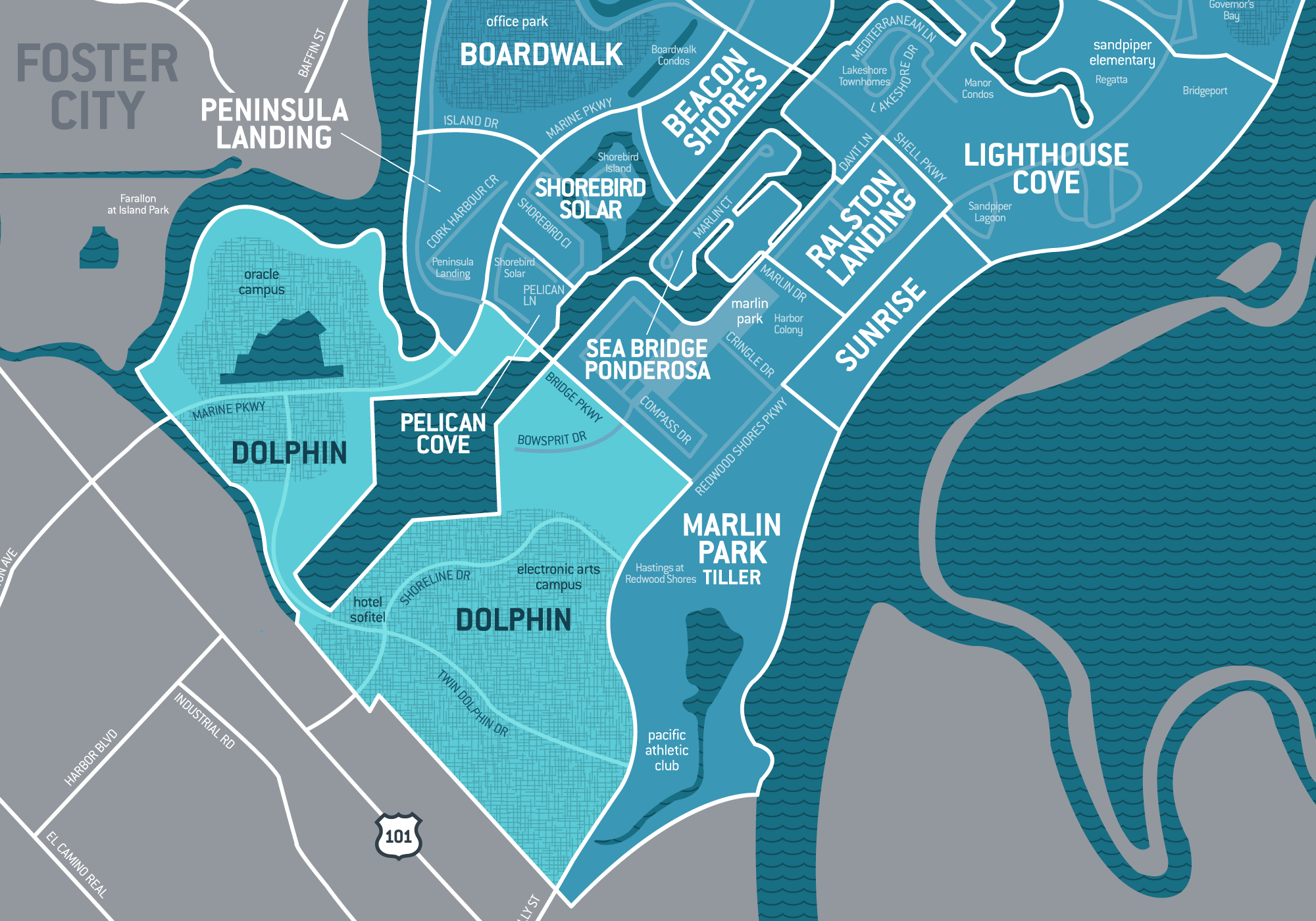 Dolphin Park real estate is generally smaller than that found in other Redwood Shores neighborhoods. Some single-family homes have less than 1,100 square feet of living space, three-bedroom houses which, because of Dolphin Park's convenient, close-in location, can sell for as much as $1.8 million. Other Dolphin Park homes for sale fetch prices in the $1.7 to $1.9 million and are much larger, often with four bedrooms and as much as 2,000 square feet of living space.
There aren't many neighborhoods in Redwood Shores' interior that can match the wide water views available to those who live on Dolphin Park's Quay Lane. These homes, most of which were built in 1969 and have three or four bedrooms, look across a large lagoon at the gleaming glass towers of the Oracle corporation and sell for as much as $1 million or more. At one time they looked out at Marineworld, before the animal-themed amusement park pulled up stakes and moved to Vallejo in 1986.
Unusual among Redwood Shores neighborhoods, Dolphin Park homes routinely notch "Walk Scores' in the 60s and 70s. The district is one of Redwood Shores' most pedestrian-friendly, with dining and shopping opportunities a short stroll away at The Marketplace and work – for some – equally close at EA, Merced Networks, Gigle and other employers.
To view a detailed google map of the Dolphin Park neighborhood, click here. The MLS area is 372.
Home Data
per tax records
| | |
| --- | --- |
| Single Family Homes | |
| 1 Bedroom Homes | 0 |
| 2 Bedroom Homes | 5 |
| 3 Bedroom Homes | 79 |
| 4 Bedroom Homes | 37 |
| 5+ Bedroom Homes | 6 |
| Condos/Townhomes | 0 |
| Duplex | 0 |
Price Data
| | |
| --- | --- |
| Year | 2021 |
| Number of Sales | 5 |
| Percent List Price Received | 122.0% |
| Median Sales Price | $2,100,000 |
| Average Sale Price | $2,096,000 |
| Lowest Sale Price | $1,600,000 |
| Highest Sale Price | $2,450,000 |