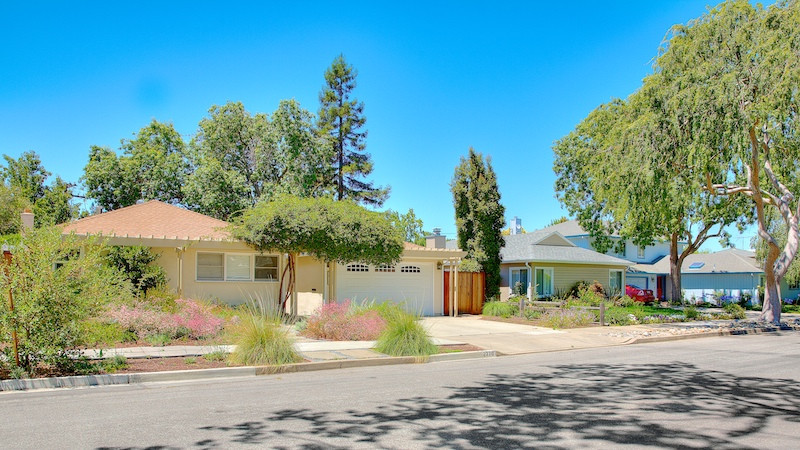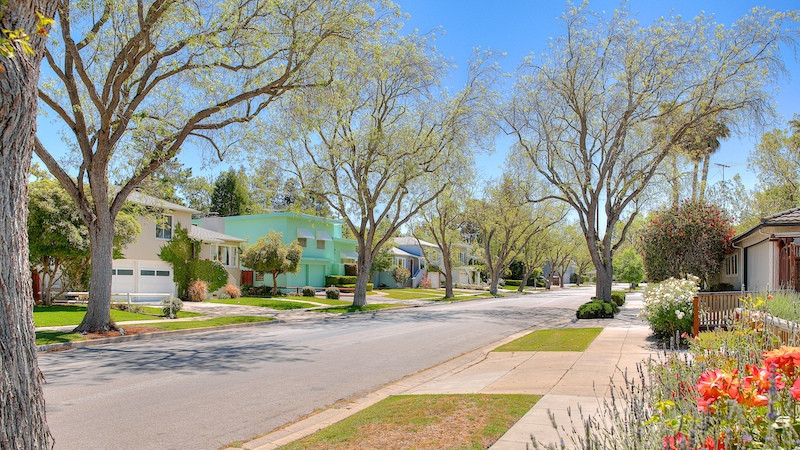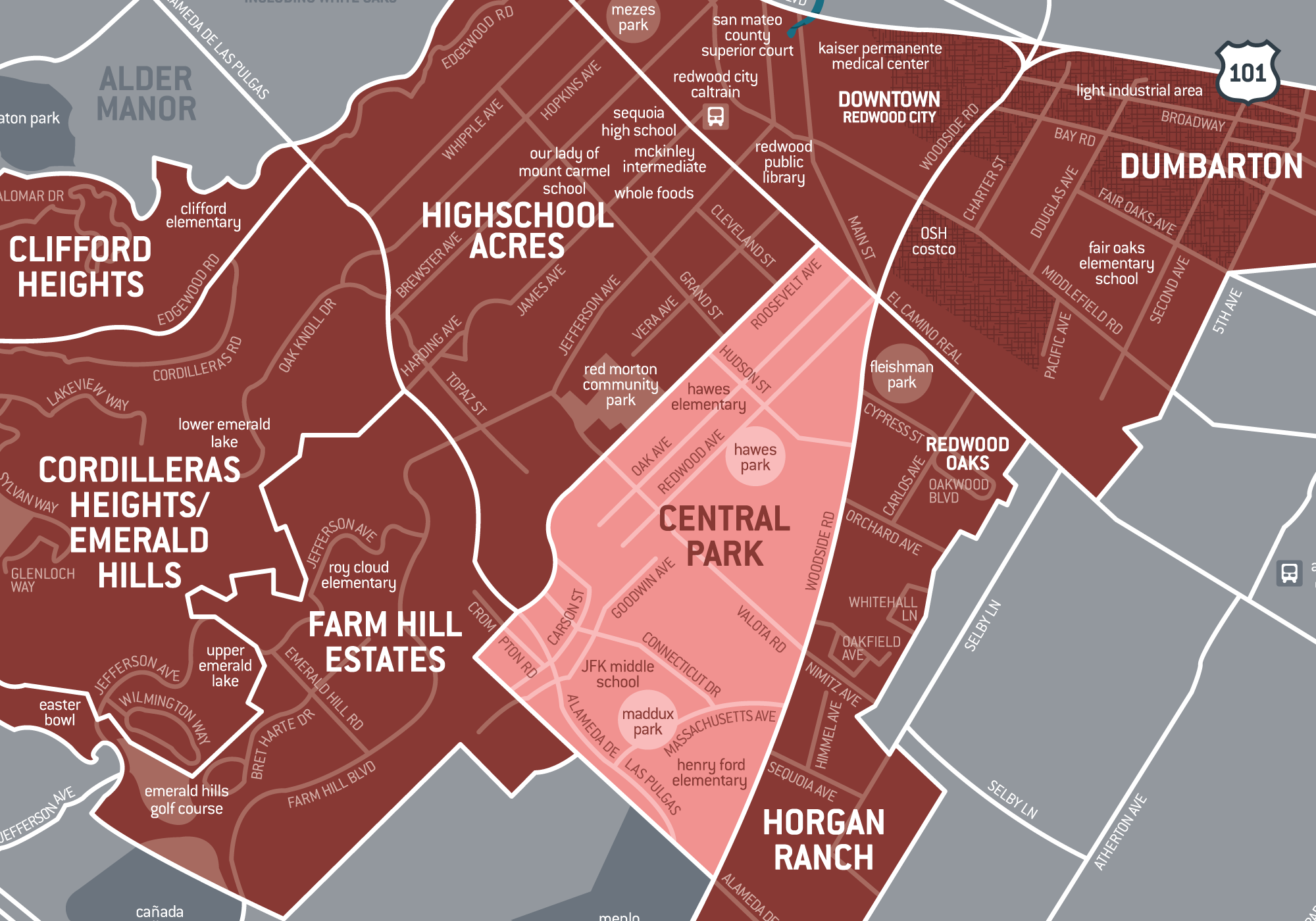 Woodside Plaza properties command higher prices than those found in Palm Park. Its entry-level starts at above $1 million and the local market ranges up beyond $2 million, while Palm Park single-family homes can come in at under $1 million and its condominiums can be had for as little as $500,000.
The Palm Park neighborhood high end is occupied by larger – and often newer – homes, while the low end is often determined by location; single-family homes sharing a block with small apartment buildings, like those found on Poplar Avenue, will command lower prices than those on intact single-family blocks. Palm Park homes can be very small, some with less than 1,000 square feet of living space, and include a few pre-war Mediterraneans and bungalows mixed into streets located close to El Camino Real.
Both of Central Park's sub-neighborhoods, Palm Park and Woodside Plaza are established neighborhoods boasting neat, often tree-lined streets, strong neighborhood associations and easy proximity to commute routes. Central Park includes within its borders multiple city parks, two shopping centers and two public schools, Henry Ford Elementary and John F. Kennedy Middle School. Its sub-$1.5 million price point has made this deceptively central neighborhood one of Redwood City's most popular and a viable stepping stone for homeowners looking to step onto a move-up bridge that eventually leads to the town's high-end neighborhoods.
To view a detailed map of the Central Park/Woodside Plaza neighborhood, click here. The MLS area is 333.

Home Data
per tax records
| | |
| --- | --- |
| Single Family Homes | |
| 1 Bedroom Homes | 40 |
| 2 Bedroom Homes | 863 |
| 3 Bedroom Homes | 1875 |
| 4 Bedroom Homes | 471 |
| 5+ Bedroom Homes | 92 |
| Condos/Townhomes | 301 |
| Duplex | 736 |
Price Data
| | |
| --- | --- |
| Year | 2021 |
| Number of Sales | 17 |
| Percent List Price Received | 109.1% |
| Median Sales Price | $1,979,000 |
| Average Sale Price | $2,052,000 |
| Lowest Sale Price | $870,000 |
| Highest Sale Price | $3,350,000 |