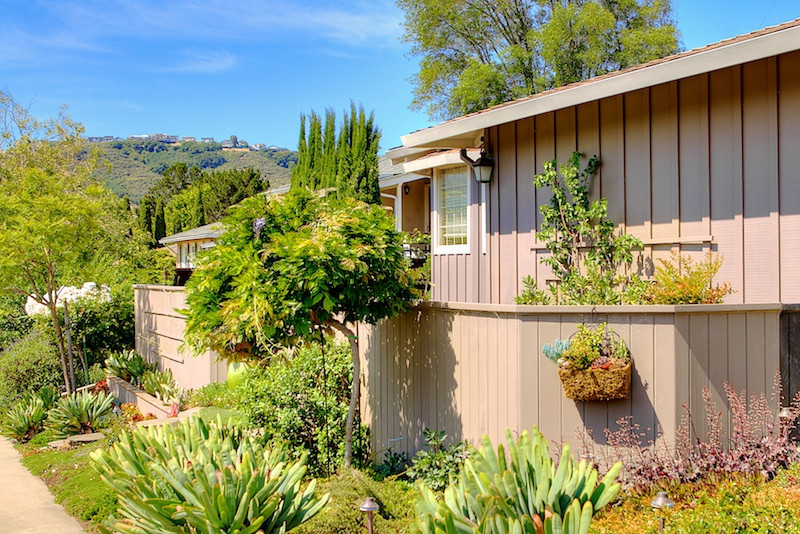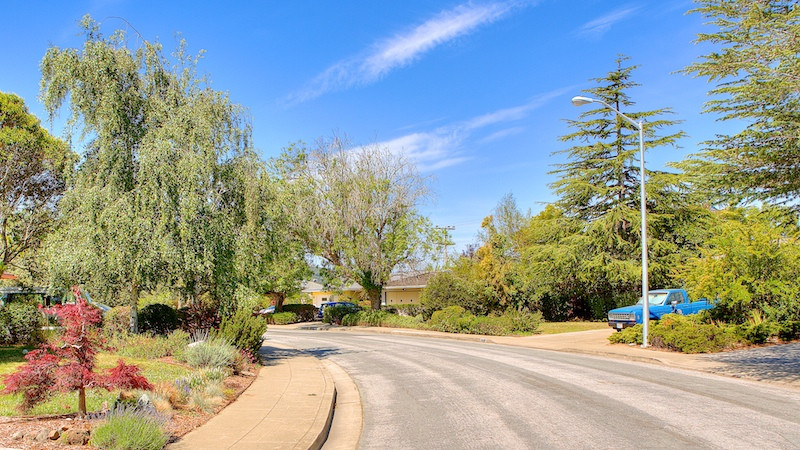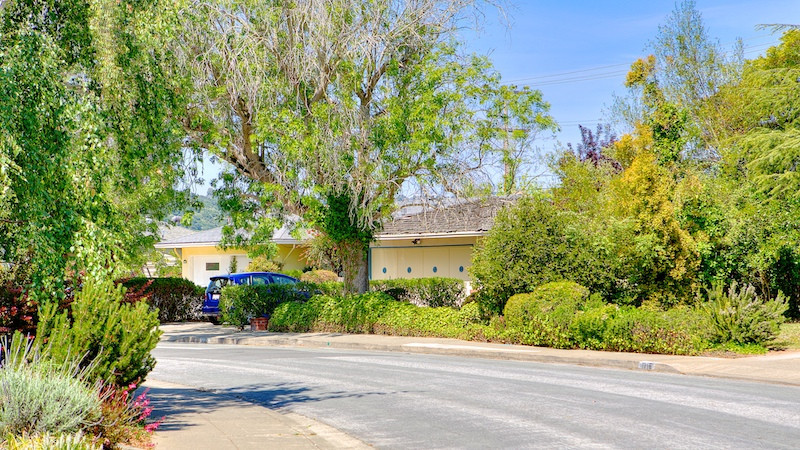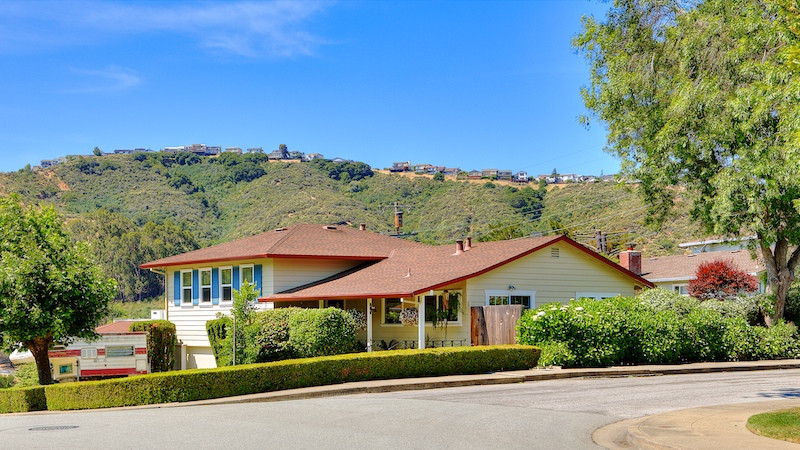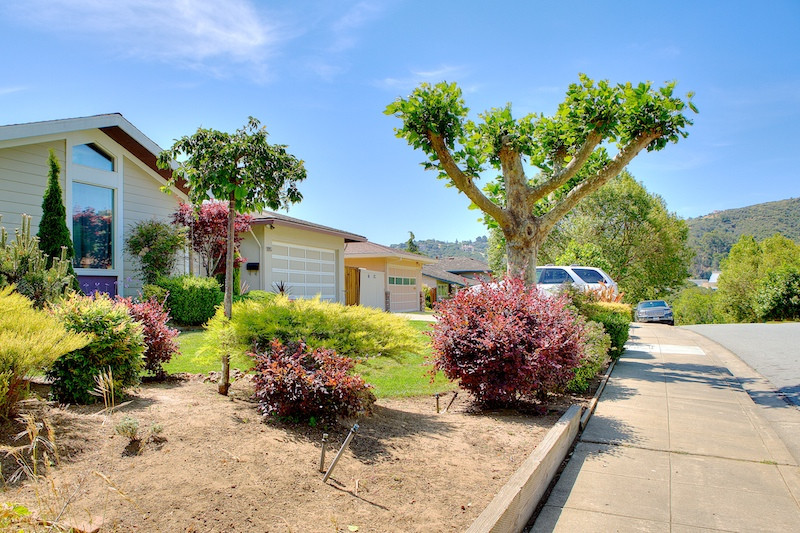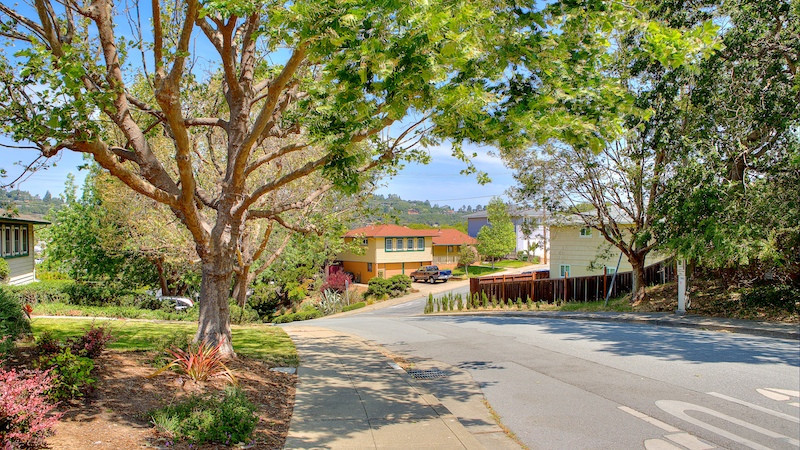 Carlmont is bordered by El Camino Real to the east, Alameda de las Pulgas to the west, Ralston Avenue to the north and San Carlos to the south. Its eastern portion of includes Belmont's oldest and most walkable intact neighborhoods.
The residential streets south of Twin Pines Park, the Belmont Civic Center and downtown consist of neat, small homes climbing up and down gently sloped streets, a layout similar to that of San Carlos' Cordes neighborhood, just across the border to the south.
This area is the product of the Bayview Heights Corporation, a division of the Harbor Development Company, which began large-scale development in 1927 as part of a much more ambitious push to create a working harbor in Belmont. Deed restrictions limited the size of individual homes to 1,200 square feet. Bayview Heights is only part of Carlmont's story, even in the neighborhoods near downtown. It's fairly easy to spot the houses that predate the Bayview Heights era; they're the huge Mediterranean-style homes along Sunnyslope Avenue.
Further west, as the neighborhood's already-sloping streets become steeper and Carlmont's homes become newer, less uniform and larger, more in line with the rest of Belmont. The city's familiar tropes – winding, sidewalk-free residential lanes, untamed greenery, sprawling, hillside homes built in the 1960s and 70s, views stretching to San Francisco Bay – are apparent here. As with all of Belmont, this part of Carlmont has its outliers, though. Homes along Escondido Way, for example, are the kind of high-end late-mid-century ranchers one might find in parts of Hillsborough or just outside San Carlos' Devonshire Canyon.
Carlmont neighborhood, ends at Alameda de las Pulgas, across the street from its namesake, Carlmont High School. Here, tucked in behind Belmont's second retail hub, the Carlmont Village Shopping Center, is another type of Belmont living: a classic, 1950s subdivision, with one- and two-story homes in the 1,500 – 2,000 square-feet range, some with western-facing views.
Because its housing is so diverse, Carlmont real estate prices are all over the map, beginning with smaller homes near downtown (selling for anywhere between $1and $1.9 million) and ranging all the way up to the 2,000-plus square-foot bay view mini-estates at the top of the hill, which can fetch well over $2 million in today's market. This is Belmont's blessing and its curse; there is no "typical" Belmont neighborhood.
Home Data
per tax records
| | |
| --- | --- |
| Single Family Homes | |
| 1 Bedroom Homes | 1 |
| 2 Bedroom Homes | 122 |
| 3 Bedroom Homes | 490 |
| 4 Bedroom Homes | 118 |
| 5+ Bedroom Homes | 39 |
| Condos/Townhomes | 0 |
| Duplex | 4 |
Price Data
| | |
| --- | --- |
| Year | 2021 |
| Number of Sales | 12 |
| Percent List Price Received | 117.9% |
| Median Sales Price | $2,354,000 |
| Average Sale Price | $2,322,000 |
| Lowest Sale Price | $1,920,000 |
| Highest Sale Price | $2,710,000 |