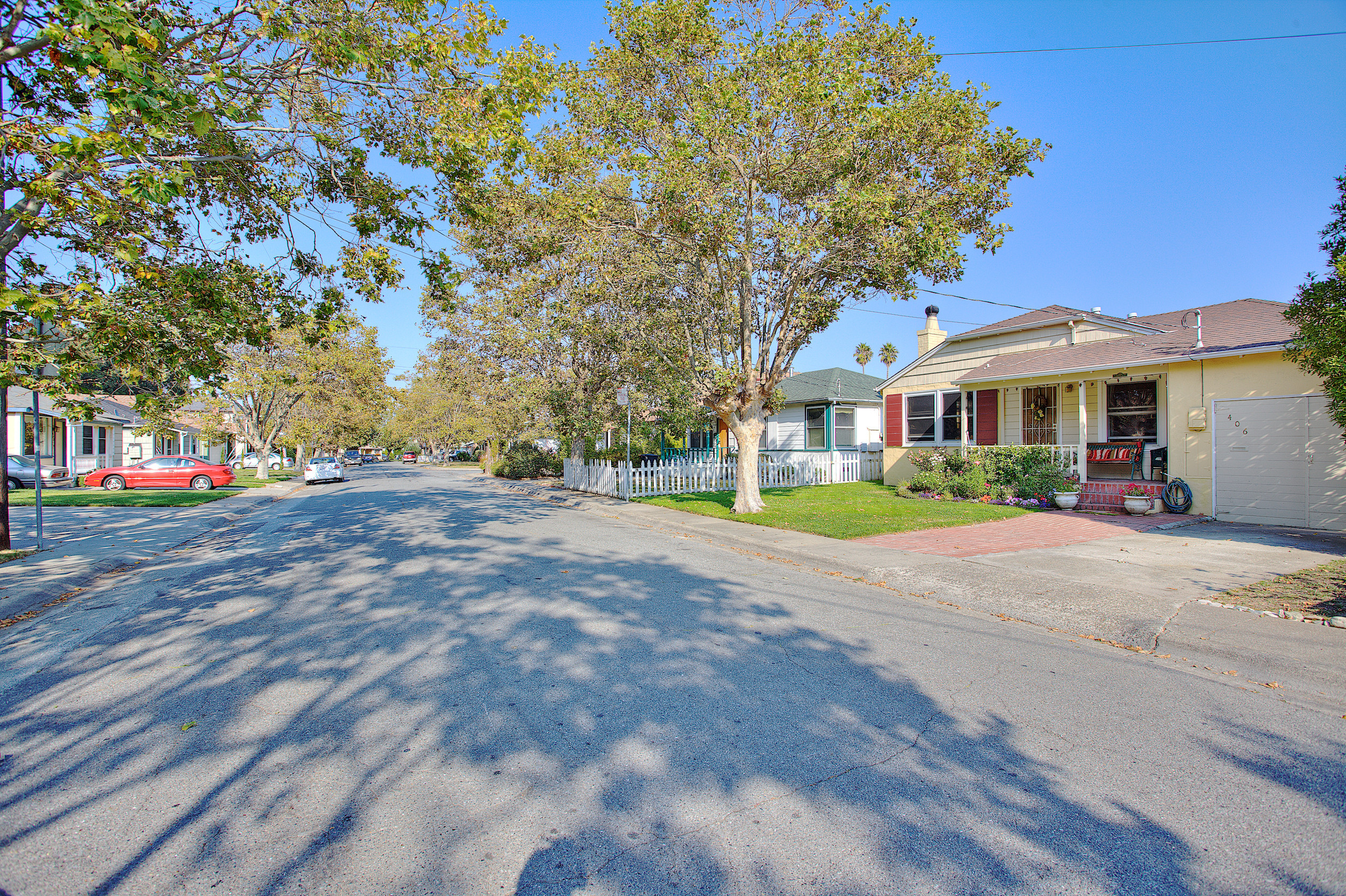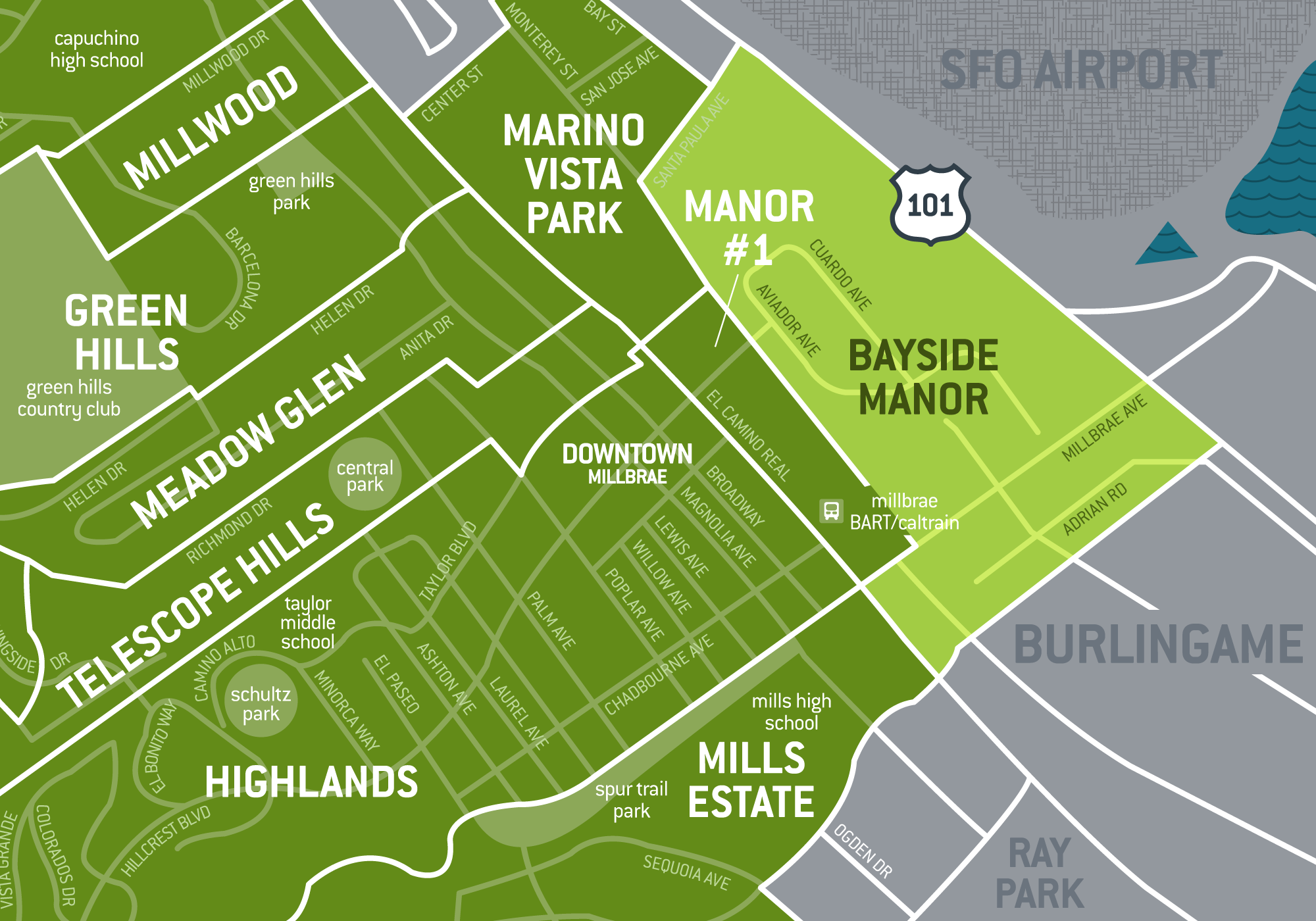 Millbrae was an unincorporated, wide-open place in 1945, when developer Niels Schultz broke ground on what would become Bayside Manor, one of the town's unsung eastern neighborhoods. Known by some as "Little Tijuana North," Millbrae was policed by a private force, allowing plenty of opportunities for illegal gambling halls to flourish. The area's western hills were largely empty, their soil removed by the truckful to aid in expanding Mills Field, the eventual San Francisco International Airport.
Growth was coming, though, and developers answered the bell. Many created districts like Bayside Manor – modest, single-story homes aimed at returning war veterans hungry to build new lives via the G.I. Bill. Homes in Bayside Manor, originally built for government workers during the war, fit their needs – and continues to fit the needs of entry-level buyers today. The neighborhood's two and three (and sometimes four) bedroom homes are tidy and well-kept, with between 1,000 and 1,500 square feet of interior living space and level – though not overly large – lots.
Seven decades have given the neighborhood a settled, comfortable quality. Many homes have front porches, all have front lawns and streets are lined with large shade trees. Bayside Manor also has four one-block cul-de-sac streets within its borders.
Bayside Manor real estate fits squarely into Millbrae's entry-level. The Caltrain tracks separating the neighborhood from adjacent Park Millbrae shave roughly $50,000 from housing prices, leaving a market in which homes sell for between $950,000 and $1.2 million – a good value, considering Bayside Manor's central location and its access to Bayside Park, a large open space that was renovated in 2002. Commuters are especially drawn to Bayside Manor. The entire neighborhood is within a ten-minute walk of BART and Caltrain and access to the Bayshore Freeway is only a few minutes away by car.
Home Data
per tax records
| | |
| --- | --- |
| Single Family Homes | |
| 1 Bedroom Homes | 0 |
| 2 Bedroom Homes | 19 |
| 3 Bedroom Homes | 149 |
| 4 Bedroom Homes | 25 |
| 5+ Bedroom Homes | 4 |
| Condos/Townhomes | 0 |
| Duplex | 0 |
Price Data
| | |
| --- | --- |
| Year | 2021 |
| Number of Sales | 5 |
| Percent List Price Received | 116.2% |
| Median Sales Price | $1,415,000 |
| Average Sale Price | $1,384,000 |
| Lowest Sale Price | $1,215,000 |
| Highest Sale Price | $1,489,000 |