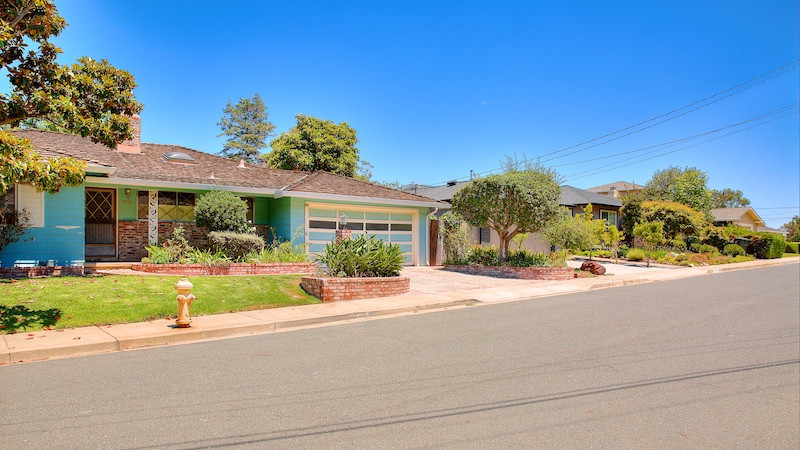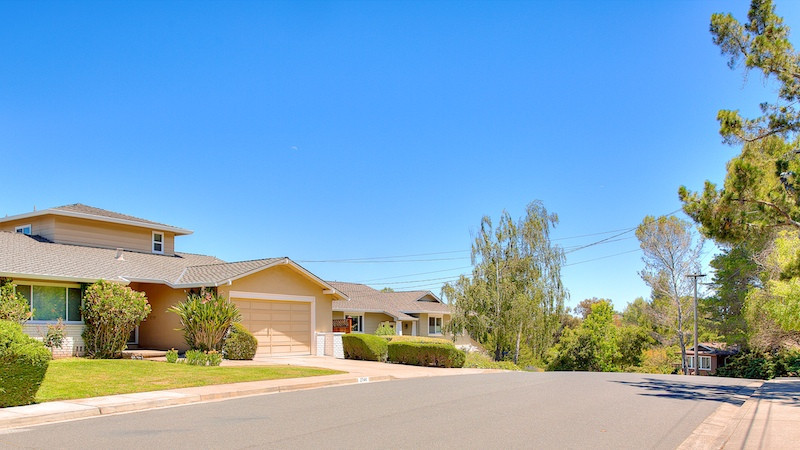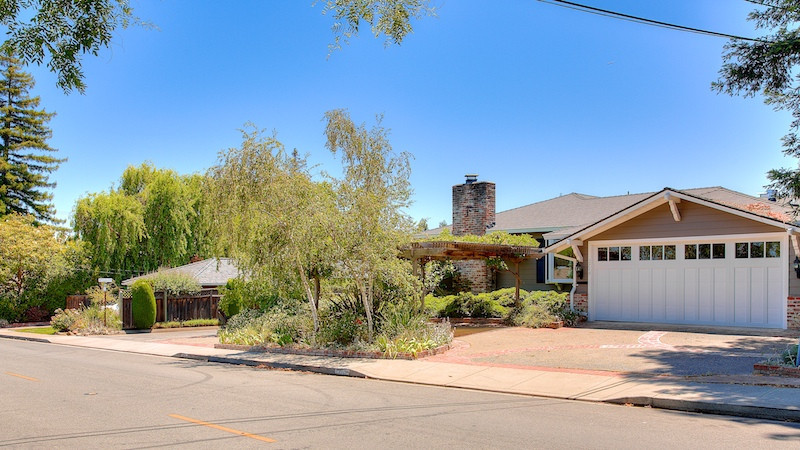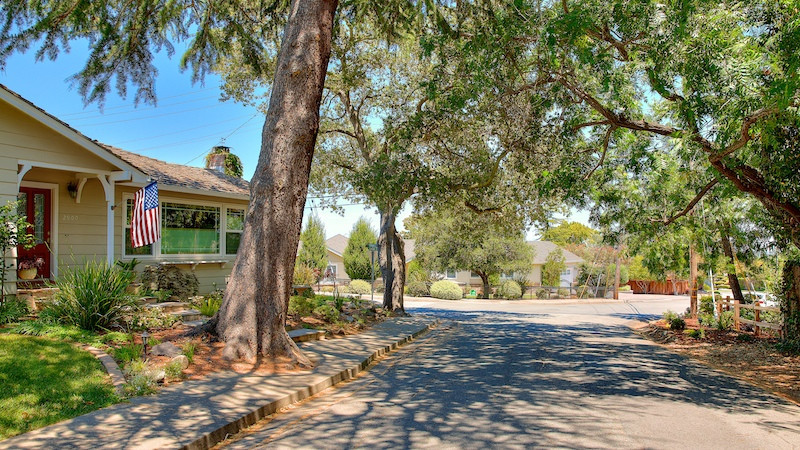 Alder Manor real estate is a different beast from the rest of San Carlos. Outside of a few streets located near Alameda de las Pulgas, homes are generally no more than 40 years old. Save for this pocket of older homes, the district was developed entirely with custom homes and small-scale subdivisions during the 1970s and 1980s. Because of its large lots (usually 10,000 square feet and above, though that square footage is often hilly and challenging), Alder Manor remains attractive for builders, so it has its share of new construction as well. Many of these newer homes are larger than their older neighbors. In fact, a general rule for Alder Manor real estate is this: the newer it is, the larger it is. Older homes have three or four bedrooms with around 1,500 to 1,700 square feet of living space, while newer homes (those built in the 1980s or newer) sometimes have four or five bedrooms and up to 3,000 square feet.
Lacking large-scale development, there is no "type" of Alder Manor home. Close to Alameda are Mediterraneans, traditional and ranch homes, while further into the hills you'll find multi-story dwellings designed to take advantage of views. Because of their diversity, homes in Alder Manor can be had for a fairly wide range of prices, with some homes available in the low $1 million and others running all the way past $4 million. The "sweet spot" for Alder Manor real estate, though, is a range that begins at $1.2 million and ends at or around $2.2 million.
To view a detailed google map of the Alder Manor neighborhood, click here. The MLS area is 350.
Favorable
Larger lots than most in San Carlos, and more house for your dollar than in the flats closer to Laurel Ave

Opportunity to have a view

Nice and easy to hop on 280 via Edgewood Road

Great hiking and walking trails within a few minutes at Eaton Park and Big Canyon Park
Adverse
Not walking distance to shops or restaurants

Hilly-er streets not as conducive for riding

A quieter atmosphere than other parts of San Carlos
Home Data
per tax records
| | |
| --- | --- |
| Single Family Homes | |
| 1 Bedroom Homes | 2 |
| 2 Bedroom Homes | 86 |
| 3 Bedroom Homes | 529 |
| 4 Bedroom Homes | 376 |
| 5+ Bedroom Homes | 90 |
| Condos/Townhomes | 289 |
| Duplex | 3 |
Price Data
| | |
| --- | --- |
| Year | 2021 |
| Number of Sales | 44 |
| Percent List Price Received | 109.6% |
| Median Sales Price | $2,626,000 |
| Average Sale Price | $2,699,000 |
| Lowest Sale Price | $1,415,000 |
| Highest Sale Price | $5,500,000 |