What I've Learned About Air Quality This Year
Raziel Ungar
October 3rd, 2020 - 4 min read
The last month of horrible air quality in the Bay Area, while really tough for all of us, has been an eye opening experience and given us an opportunity to think further about the quality of the air in our home year round. In this post, I will share information I've learned over the last year about how to ensure you have the best air quality possible in your home. By no means am I an expert, just an armchair researcher browsing the inter webs and sharing my findings.
Last year, with allergies bothering us, we looked into air purifiers for our home. So glad we did! The New York Times has a website called Wirecutter did a full review on the best air purifiers which I thought was well written. I love Wirecutter as they're similar to Consumer Reports, but actively update their recommendations based on new models, anyone can access the research, and they have a thoughtful approach. Of course, it's not one size fits all, but I like how they do it.
Now, fast forward to the fires, and we have a new reality. Who would have thought we'd all be hunkered down in our homes for a couple weeks because the outside air was so bad?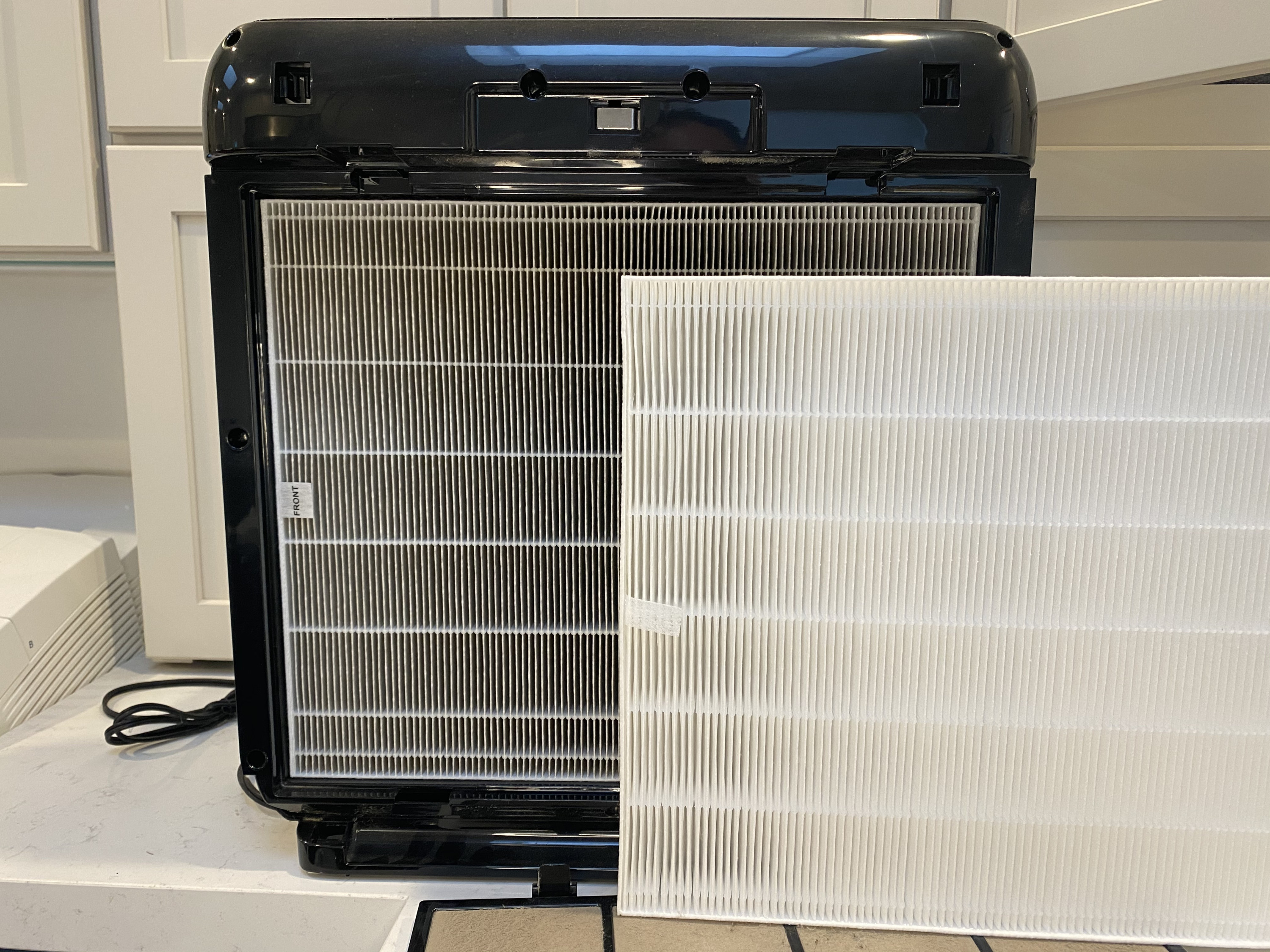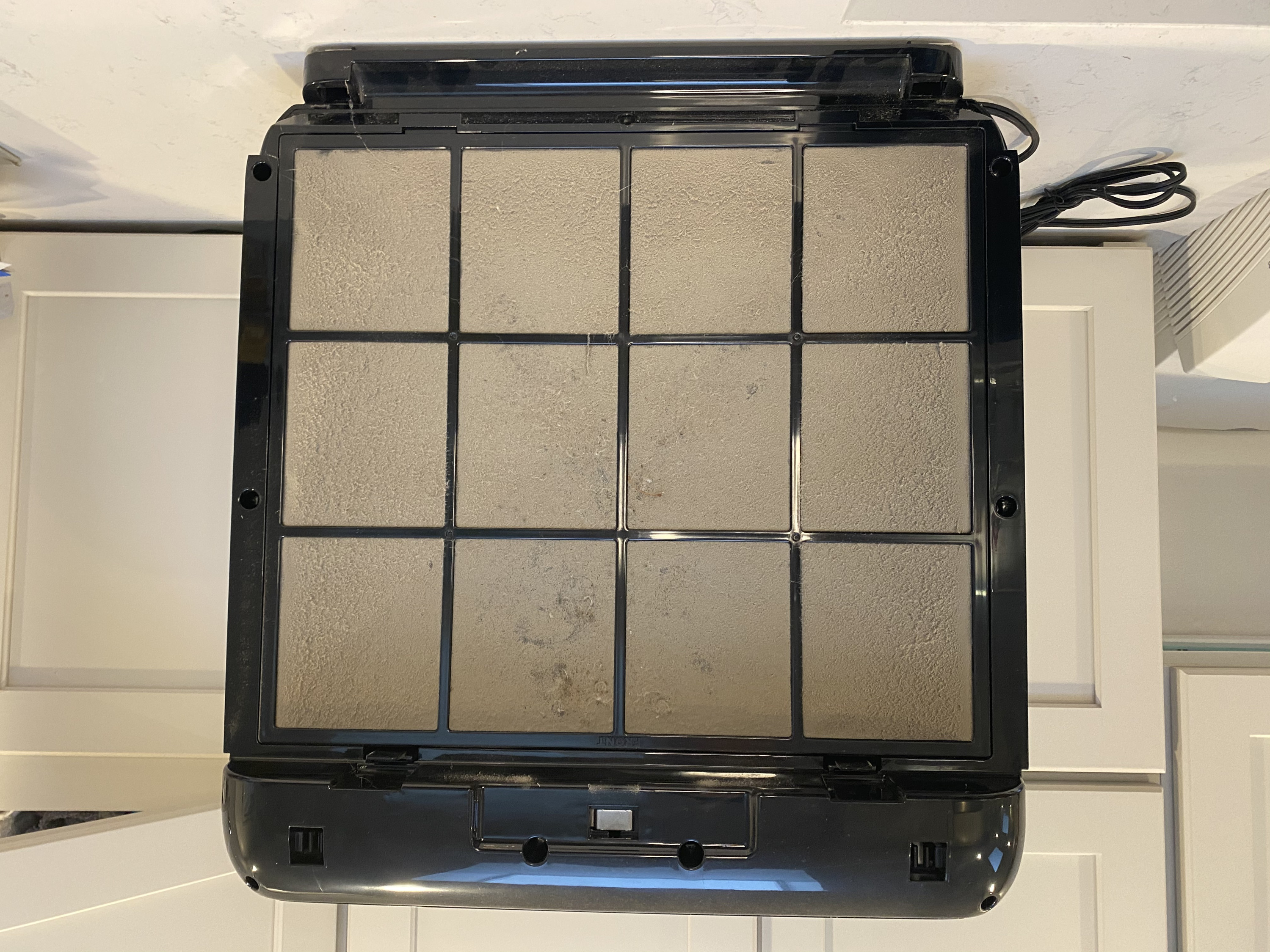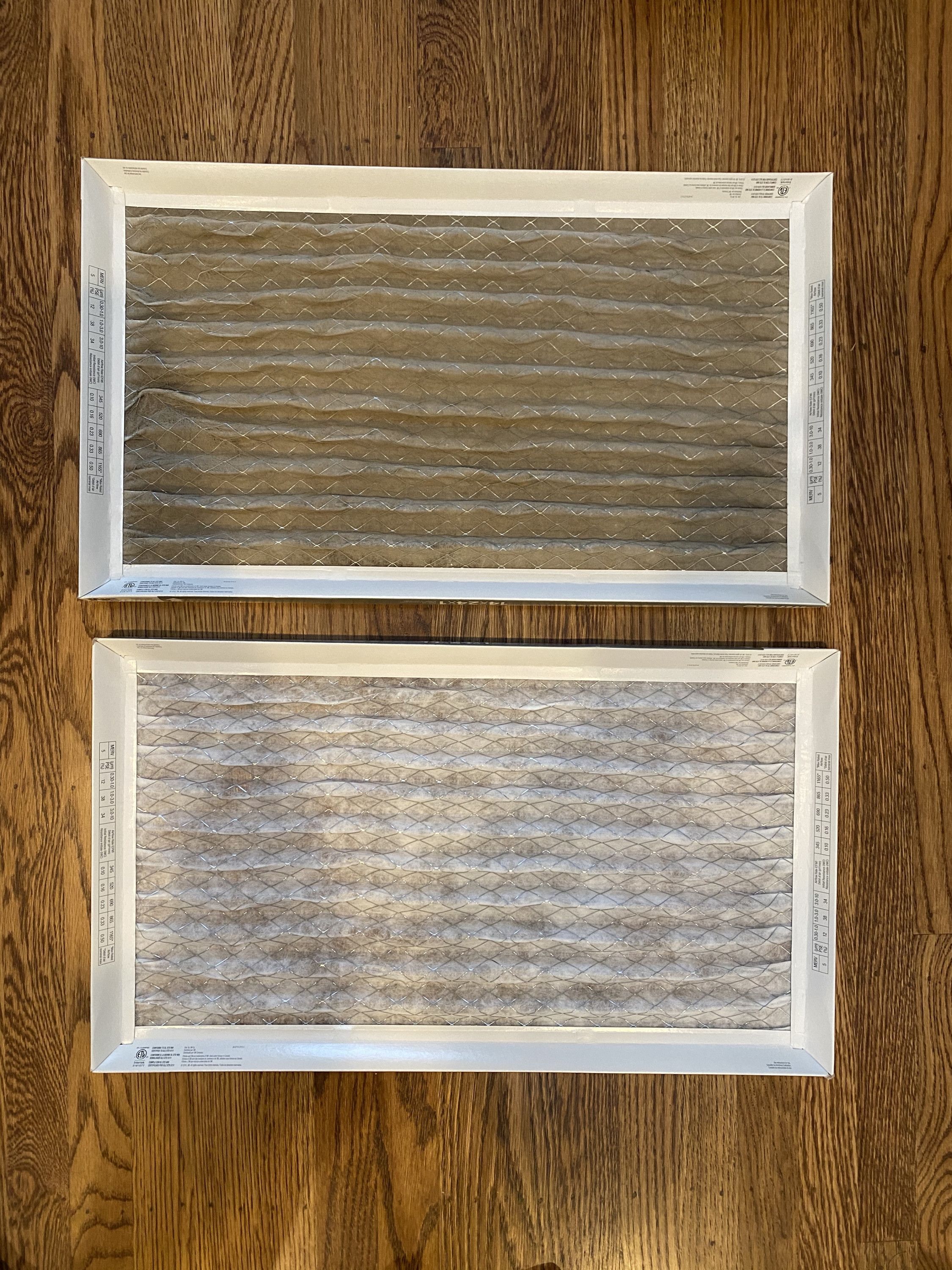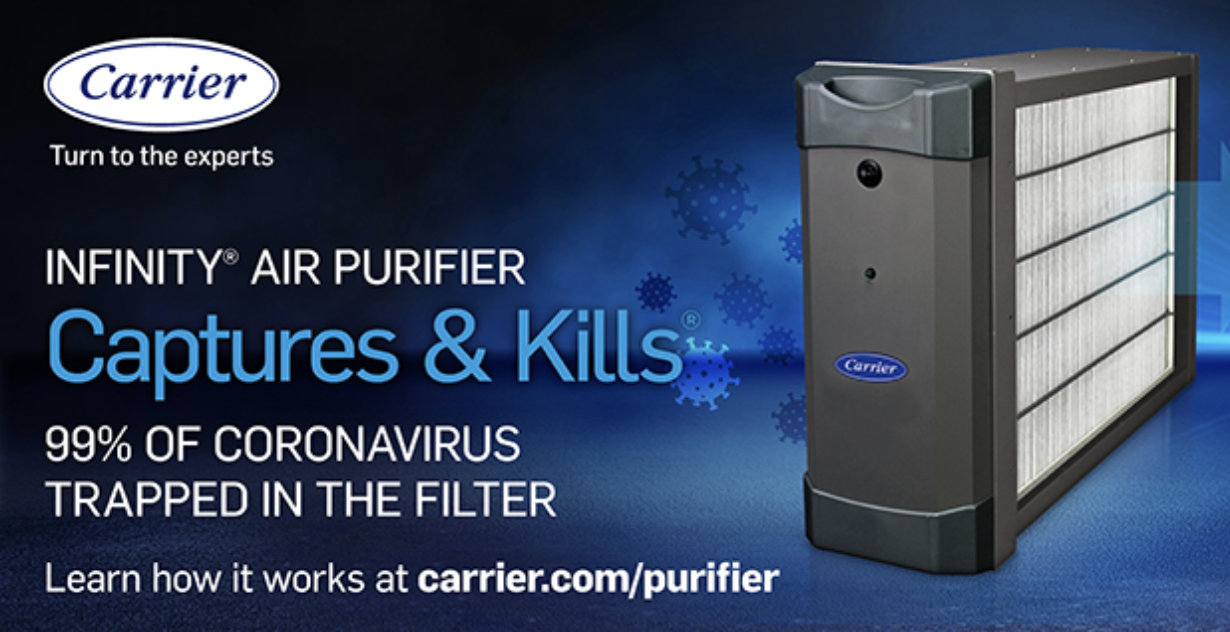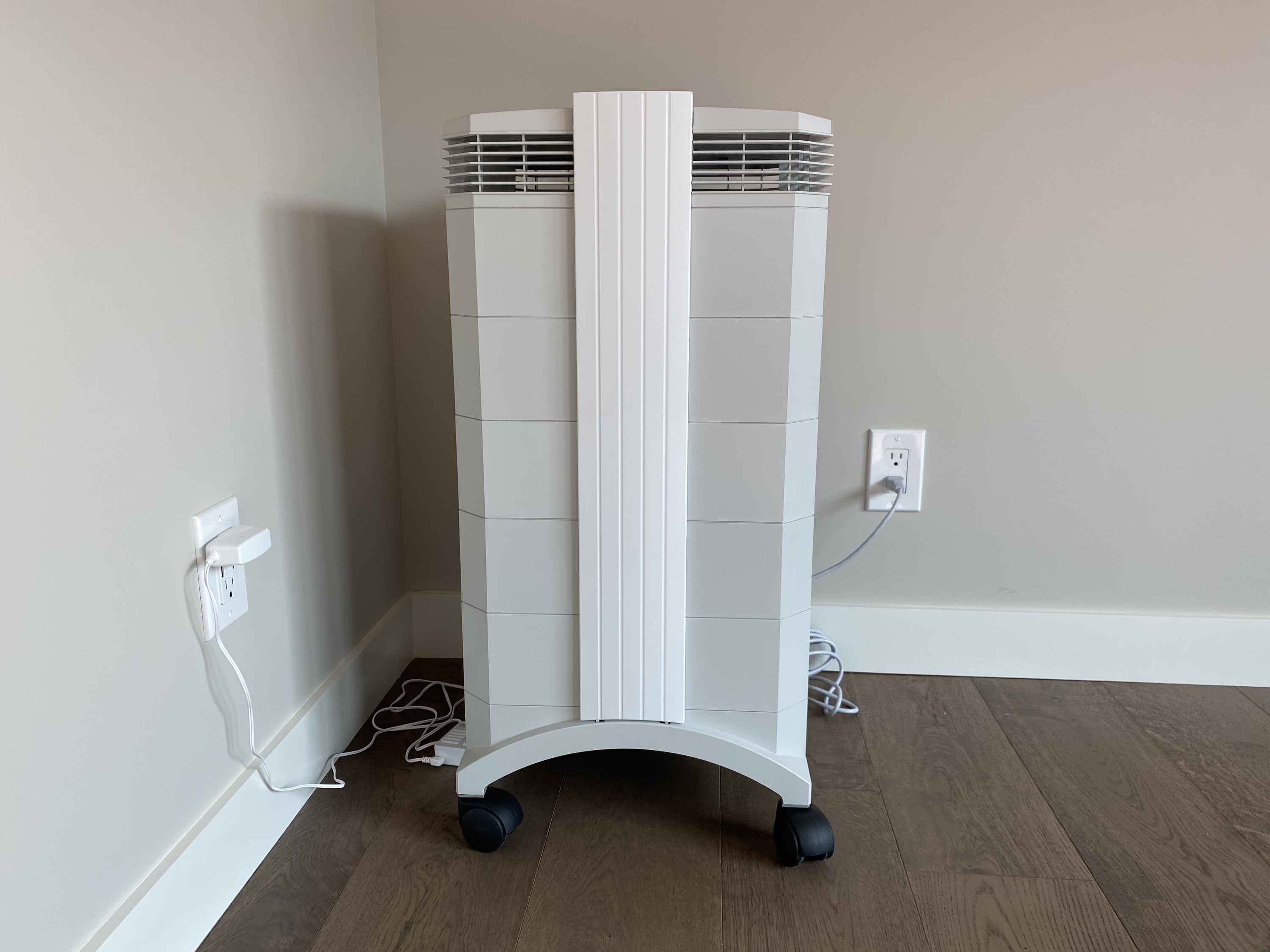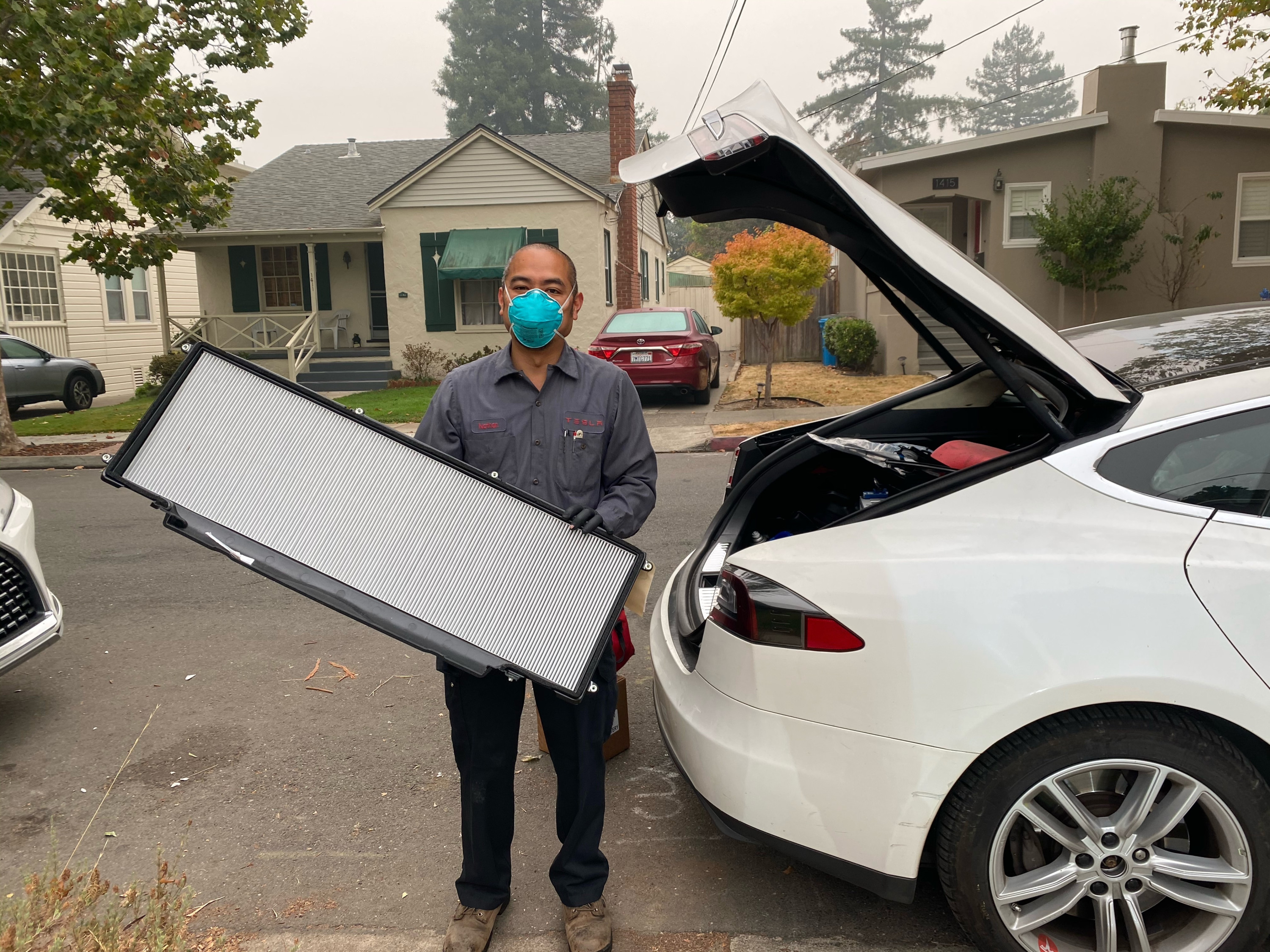 Individual Air Purifier Units
After reading the Wirecutter article last winter, we purchased several of the Coway AP-1512HH models ($229). They have been awesome. What I liked about them is they are quieter than others that Wirecutter also reviewed, and while not silent, at the highest setting, it sounds like a fan running in the background. The unit also has a color rating so when the air gets worse, you'll see it change from blue to purple to red. The main thing I've learned about the air purifiers is to have one in each room, keep it about a foot off the wall for maximum air flow, and change the HEPA and carbon filters every six months (very easy, and takes less than a minute, and costs around $20). I've also purchased the Medify MA-40 ($270) which is comparable to the Coway (they have the MA-25 which is good for smaller rooms, $160). The lowest cost model that a friend owns and highly recommends is the Blue Myst air purifier ($129). Make sure though, whatever you buy, it has a HEPA rating with a MERV rating of 13. If you're thinking of buying an air purifier, just be patient, as they can take up to a couple weeks to arrive given the massive demand for them now.
IQ Air also makes the IQ Air HealthPro Plus ($899) which is the ultimate portable unit. It's taller and wider than the others mentioned above, but it can cover a lot of space and it as good as you can get.
What is a MERV rating and why is that important?
MERV stands for minimum efficiency reporting value, which according to the EPA, reports a "filter's ability to capture larger particles between 0.3 and 10 microns (µm)". The MERV scale is ranked 1 through 16, and the higher the MERV rating, the more particles are removed from the air. Until a month ago I had never heard of a MERV rating, but quickly learned a month ago when I realized that the cold air return filters in our home (the ones behind the grills in your ceiling or walls that your furnace uses to draw air into) needed to be replaced. Last year, I had purchased some inexpensive filters from Home Depot (a three pack for $20 or so), which I learned when I pulled them out a month ago, were rated MERV 5 (only filters pet dander and large particulate), and therefore ineffective at filtering smoke, which requires a MERV 13 or higher filter. Lowe's stocked the Filtrete 1900s (made by 3M, $21 for one filter), which are MERV 13 rated, so we rolled with those.
Another complementary and supplemental option is a whole home air purification system. Our current home has a newer Carrier furnace, so we inquired and it turns out there is an air purifier add on that is rated for MERV 15, which was incredible. The cost is about $2,200 for the install, including labor. At our other home, we have an IQ Air Perfect 16, which after doing more research, is the only whole home system rated at MERV 16. No wonder it's called the Perfect 16 - it gets the highest score possible on the scale. IQ Air markets it as hospital grade air. The system can be paired with any modern forced air furnace, which is nice. It does take up some space, so if your furnace is squeezed into a closet, may not work. We've been very happy with it.

How can I check the air quality in my home and right in my neighborhood?
There's a few websites out there that are fantastic and display real time air quality readings on a map. My favorite is AirVisual, by IQ Air. It's a crowdsourced network of low cost air quality sensors around the world. The other popular website is PurpleAir, which is similar to AirVisual. PurpleAir manufactures air quality sensors for residential use, and they feed into their network. What I like about AirVisual though is it also pulls in PurpleAir sensors in addition to other sensors in their network. I just purchased the Purple Air PA-I Indoor sensor ($199) and PurpleAir PA-II ($249), and plan to connect the outdoor sensor to the AirVisual network. PurpleAir is based in Utah and manufactures there.
The official government air quality website is AirNow.gov, which relies on a network of high quality sensors, though they are more regional in nature and do not tell you the exact air quality in your neighborhood.
What about driving around in my car? Will the cabin air filter in my car be sufficient?
From what I have read, cabin air filters are not sufficient for filtering particulate and wildfire smoke. We purchased IQ Air's Atem which is a small HEPA purifier that easily installs on the back of a headrest. It has a 12 volt plug, so whenever you turn on your vehicle, the nearly silent Atem will turn on too. Or, if you have a Tesla Model X with bioweapon defense mode, it'll filter smoke too.
I hope you found this article helpful, and let me know if you have additional thoughts or comments or resources to make this page even more valuable for those who happen upon it.
- Raziel