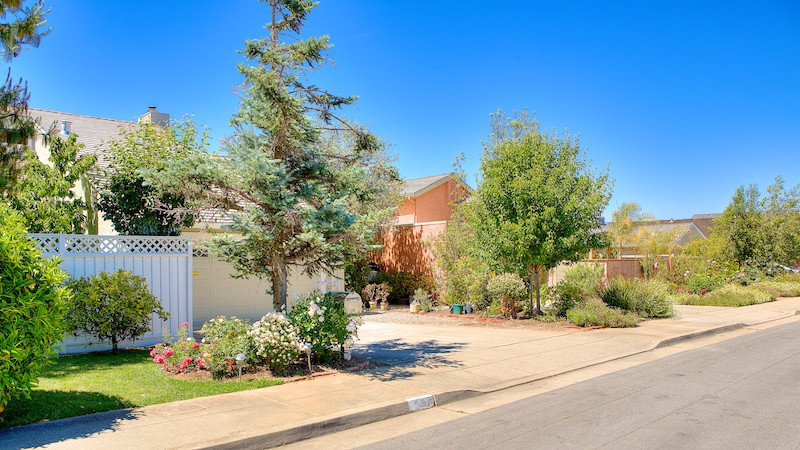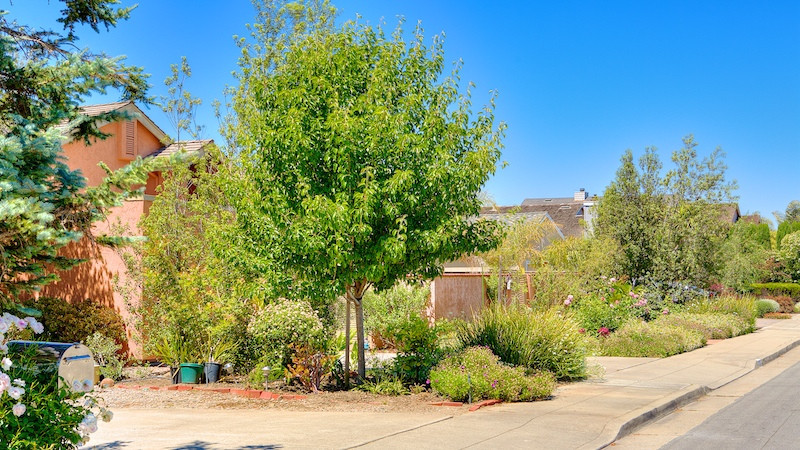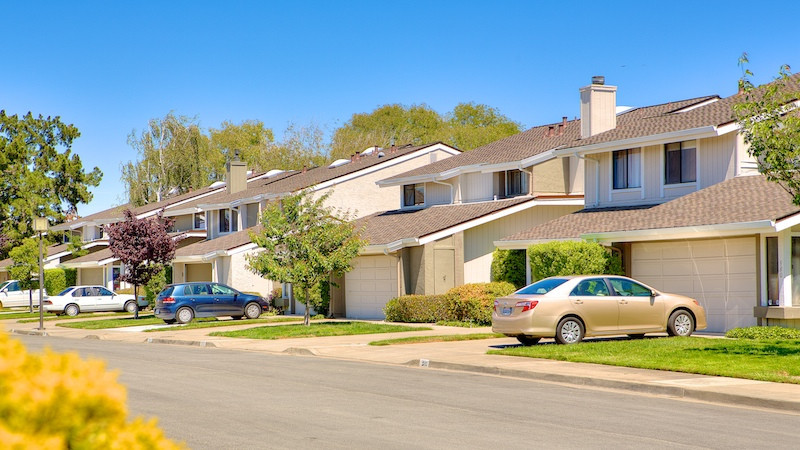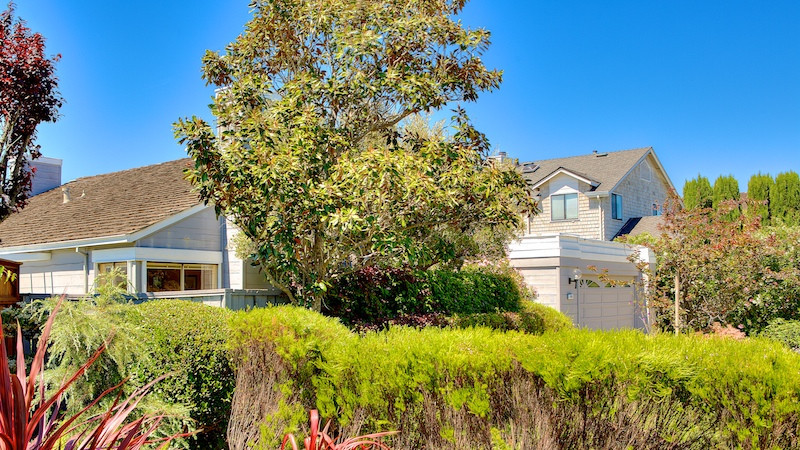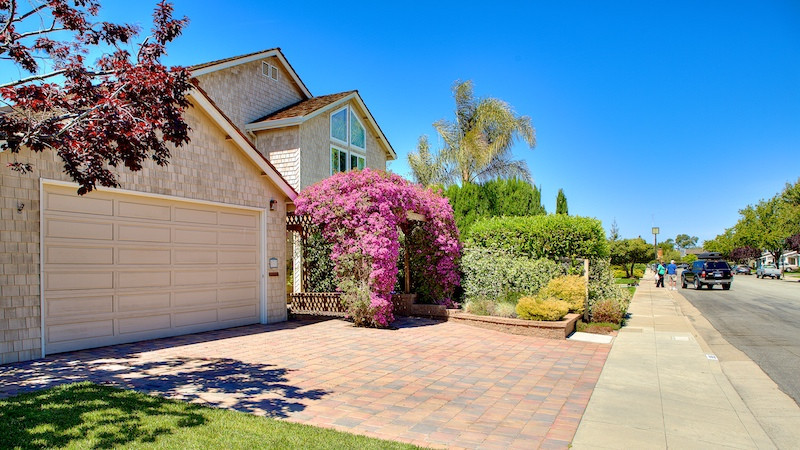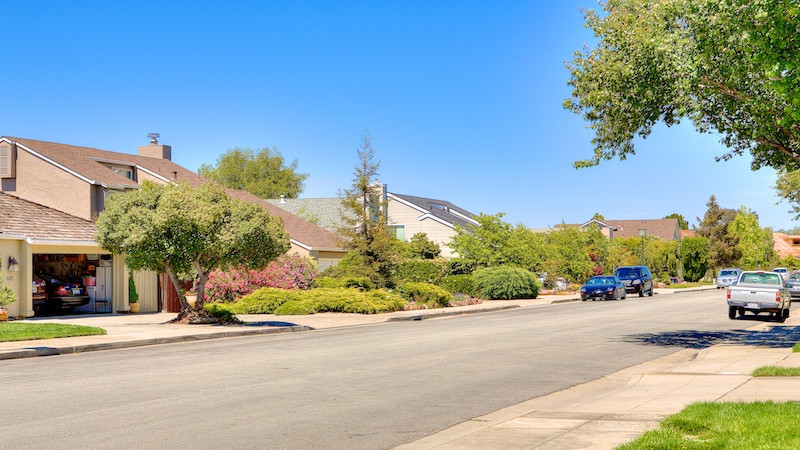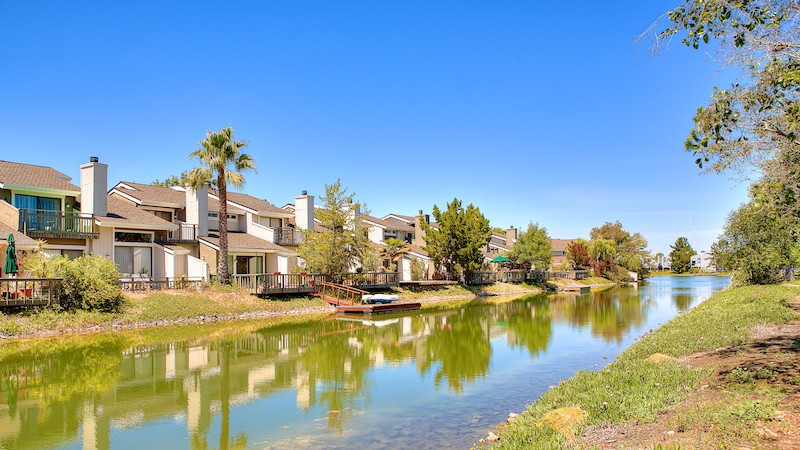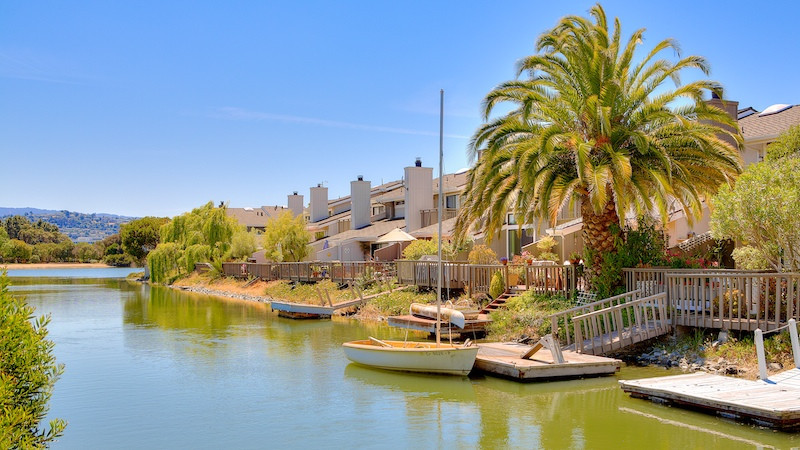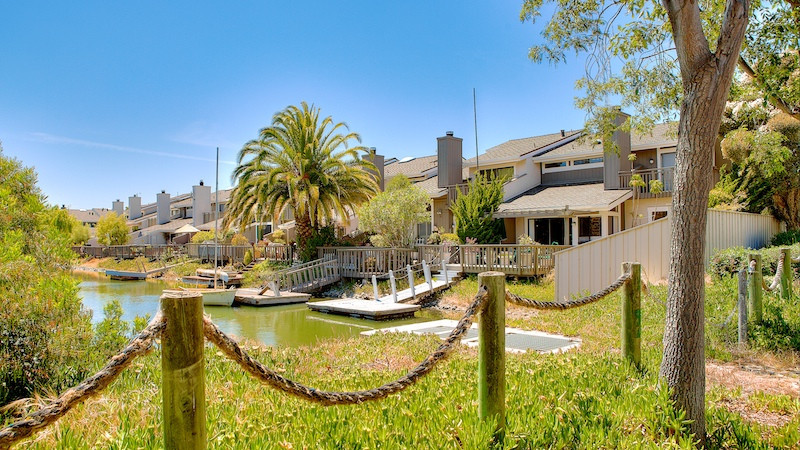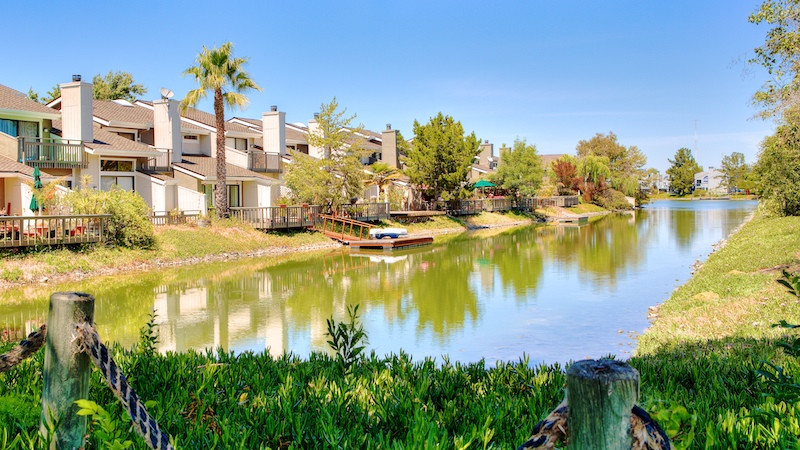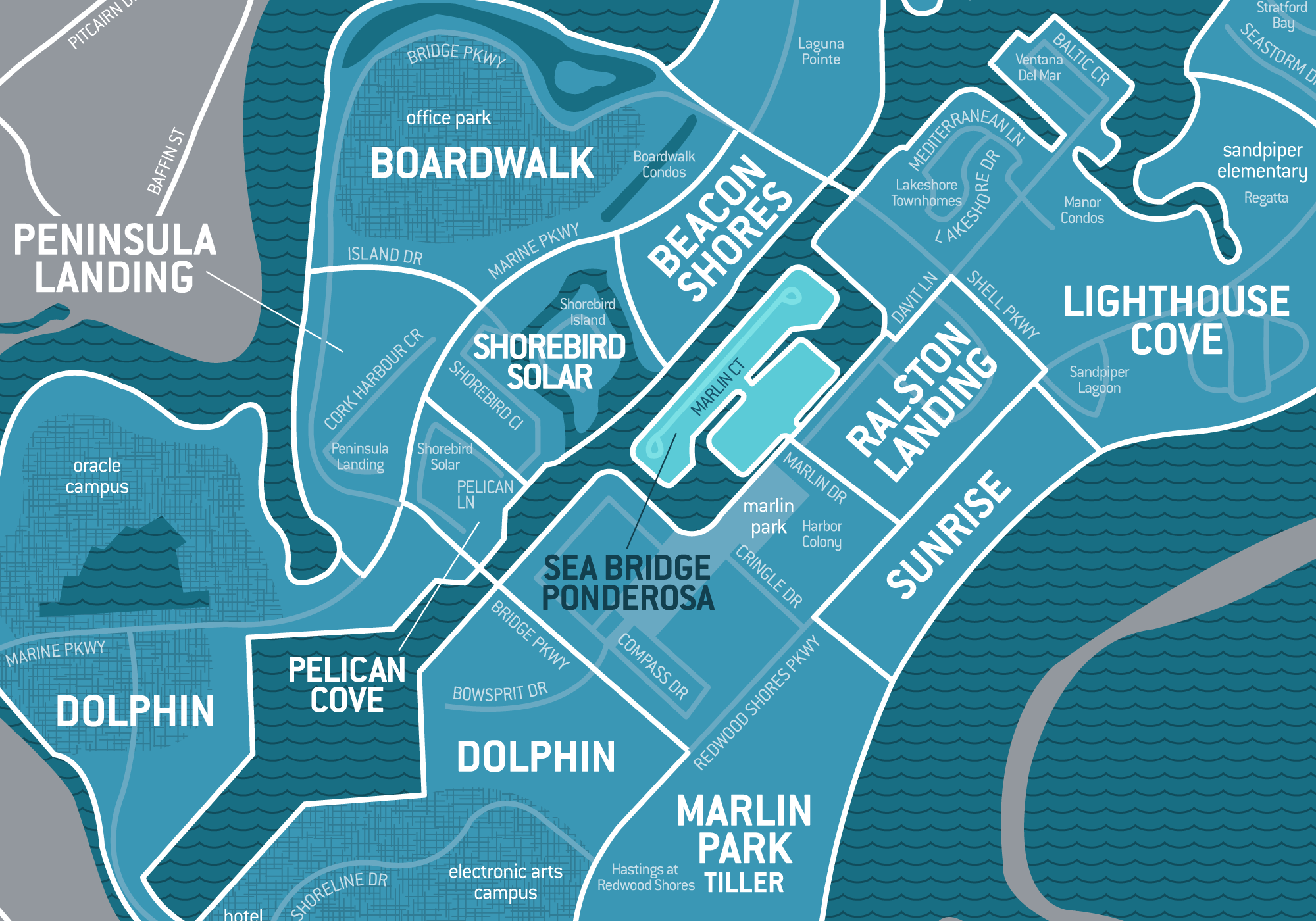 Sea Bridge's townhomes are unique. The multi-story units – built in 1977 – are very "house-like," with private yards and lagoon frontage. They are also large, ranging in size from 1,540 to 1,960 square feet, with two or three bedrooms. Larger units have family rooms or libraries. Each home has a two-car garage and the development boasts tennis courts and a community pool. Sea Bridge/Ponderosa multi-unit homes for sale change hands at higher price points than most Redwood Shores multi-unit properties. It is rare to find one on the market for less than $1.3 million. Prices two or three hundred thousand higher are more common; since the complex is so small usually only a few condos sell per year, which keeps demand strong.
There is more to Sea Bridge/Ponderosa real estate than 97 waterfront townhomes, however. Marlin Court, a narrow residential street ending in two traffic circles, is lined with single-family homes, also built in the late 1970s. These aren't the largest single-family homes in Redwood Shores – they range in size from three to four bedrooms with approximately 1,700 to 2,500 square feet of living space – but their large lots (some with up to 9,000 square feet of space), private docks and wide water views make them as valuable as anything else in town. Sea Bridge/Ponderosa single-family homes seldom sell for less than $2.1 million. More often you'll see them selling for $2.2 to $2.3 million.
Sea Bridge/Ponderosa is a small but desirable neighborhood, secluded but located within a short drive of Redwood Shores' high-tech employment centers. Those wishing to purchase a home in Sea Bridge/Ponderosa are advised to be patient, however; with fewer than 200 homes in the neighborhood, real estate activity is very light.
To view a detailed google map of the Sea Bridge/Ponderosa neighborhood, click here. The MLS area is 379.
Home Data
per tax records
| | |
| --- | --- |
| Single Family Homes | |
| 1 Bedroom Homes | 0 |
| 2 Bedroom Homes | 0 |
| 3 Bedroom Homes | 0 |
| 4 Bedroom Homes | 0 |
| 5+ Bedroom Homes | 0 |
| Condos/Townhomes | 0 |
| Duplex | 0 |
Price Data
| | |
| --- | --- |
| Year | 2021 |
| Number of Sales | 0 |
| Percent List Price Received | 0% |
| Median Sales Price | $0 |
| Average Sale Price | $0 |
| Lowest Sale Price | $0 |
| Highest Sale Price | $0 |