Burlingame & Hillsborough Annual Real Estate Reviews Published
Raziel Ungar
April 7th, 2015 - 2 min read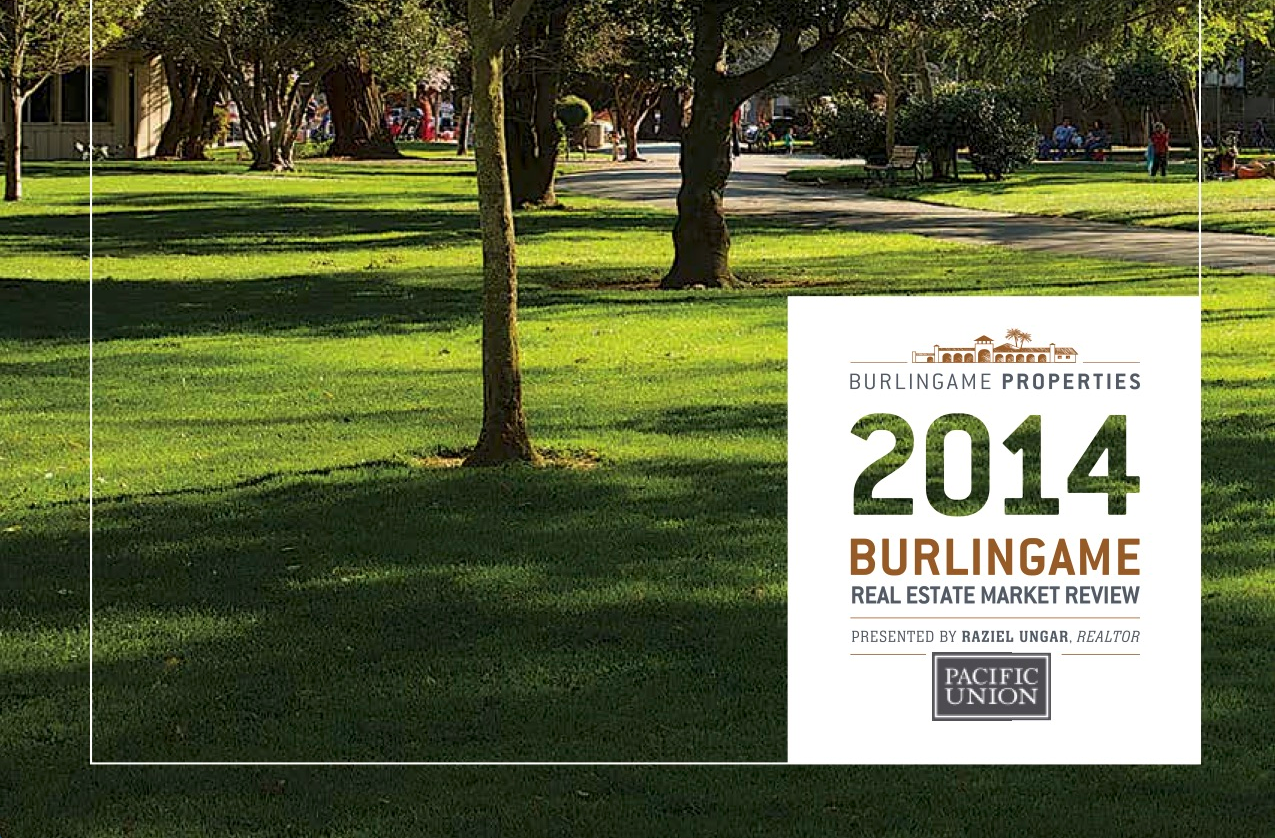 I am excited to announce the release of my annual reviews of the Burlingame and Hillsborough real estate markets. Many of you know this is the fourth year I have published my Burlingame annual report, and the second year I have released a market review for Hillsborough. Each is the most comprehensive and relied upon analyses of its kind in the market. In these reports, you can explore the latest market trends, what we saw in the 2014 market and how it compared to the previous few years, and detailed information about what's happening in each neighborhood. I hope you find the information and research in the report helpful.
To receive a copy of the report, please drop me a line.
To see the latest custom monthly updates on the market, check out the market trends section on my blog.
Burlingame:

Hillsborough:

Background
Putting together the annual reports is an exciting yet painstaking process. It's important to me that with the large amount of data included in the report that we make it as easy to understand and visually beautiful as possible, while still maintaining the granular detail that is so important given how many micromarkets there are.
Additionally, from the paper selection to the beautiful photos I chose for the report, I wanted it to not just be an informative document, but stand out as a beautiful work of design that easily tells the story of each market. In today's world of marketing and storytelling, it's important to draw in visitors and viewers through a clean, simple design. From initial design and multiple rounds of design review, research in the tax records and MLS data in early January, and analysis of the stats in February, I wanted to take last year's report a step further and make it even more relevant for this year.
Printing Thousands of these reports is pretty involved -- how is that done?
If you're curious about what is involved behind the scenes printing a document of this quality and size (I certainly was!), check out the below video I produced last year in collaboration with Colorprint in Burlingame. Colorprint does high quality work for a variety of organizations and businesses in Burlingame, plus they donate 25% of their profits right back into the Burlingame community. It's great to support the good work owner Mark Jaffe and his team do.
An Honor to be recognized
After publishing my first annual report in February 2012, I was enthusiastically encouraged to submit the report for consideration by the Luxury Home Marketing Institute for its prestigious annual awards competition in the "Best Agent Market Report". In the fall of 2012, I attended the Leaders In Luxury conference in Charleston, South Carolina (my first time there, and what a beautiful town!), and had an opportunity to meet many of the top luxury brokers in the country. At the awards dinner, I was surprised and grateful to be chosen for the award out of so many incredible entries. In October 2013, I was grateful to receive another award from the Institute for Luxury Home Marketing for "Excellence in Agent Branding".
[caption id="attachment_12370" align="aligncenter" width="553"]
Raziel accepts the award from Waco Moore, VP of the Luxury Home Marketing Institute.[/caption]
[caption id="attachment_12368" align="aligncenter" width="553"]
Raziel with Laurie Moore Moore, founder of the Luxury Home Marketing Institute.[/caption]
[caption id="attachment_12367" align="aligncenter" width="553"]
Raziel with Jim Walberg (Keller Williams, Danville, CA, Dawn Thomas (Intero Real Estate, Silicon Valley), Trinkie Watson (Chase International, Lake Tahoe), and Ron Armstrong (Keller Williams, Ashville, NC) at Leaders in Luxury.[/caption]
[caption id="attachment_12369" align="aligncenter" width="553"]
Raziel with Jim Walberg after receiving the award.[/caption]